Purdey: Hallowed Country Accoutrements
True innovators in their field, since 1814 and retaining an unrivalled influence in British Country Sports, Purdey's new collection depicts the highest-form of artisanal craft, which will see you looking very elegant and protect you from the follies of the outdoors.
October 1st is a poignant moment in the UK game shooting calendar. Sipping on a coffee in the local town hotel in Wales at sunrise last month – a small party of gentleman filtered into the bar. They wore smart horsebit brown loafers, long shooting socks and tweed breeks and fancied a caffeine fix before their departure. I didn't press them for a chat and off they went to the hills. The landscape comprises of verdant valleys and wild, rugged uplands - a shooting man's paradise. They could've been heading to any one of the popular shooting spots such as Brigands, Bettws Hall - widely considered the pinnacle of high-pheasant shooting. The start of last month was also a significant day as the pheasant shooting season commenced, culminating in the part of the year when other game birds - grouse and partridge are also shot. It's nearly the peak of the game shooting season, and whilst the mist rises up through the Welsh valleys towards the sun, November can throw up all sorts or inclement weather scenarios. Since 1814, sporting folk who have been faced with the unpredictable elements of nature have been relying on the indispensable accoutrements invented by Purdey.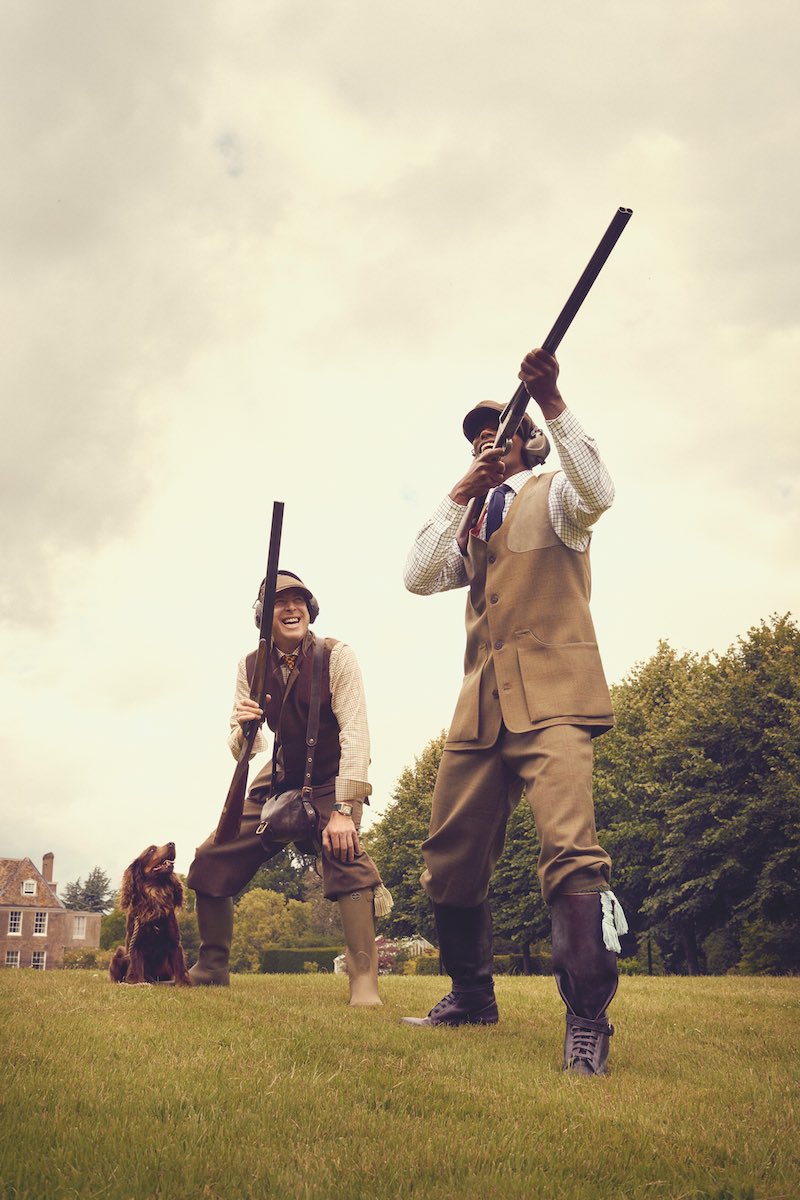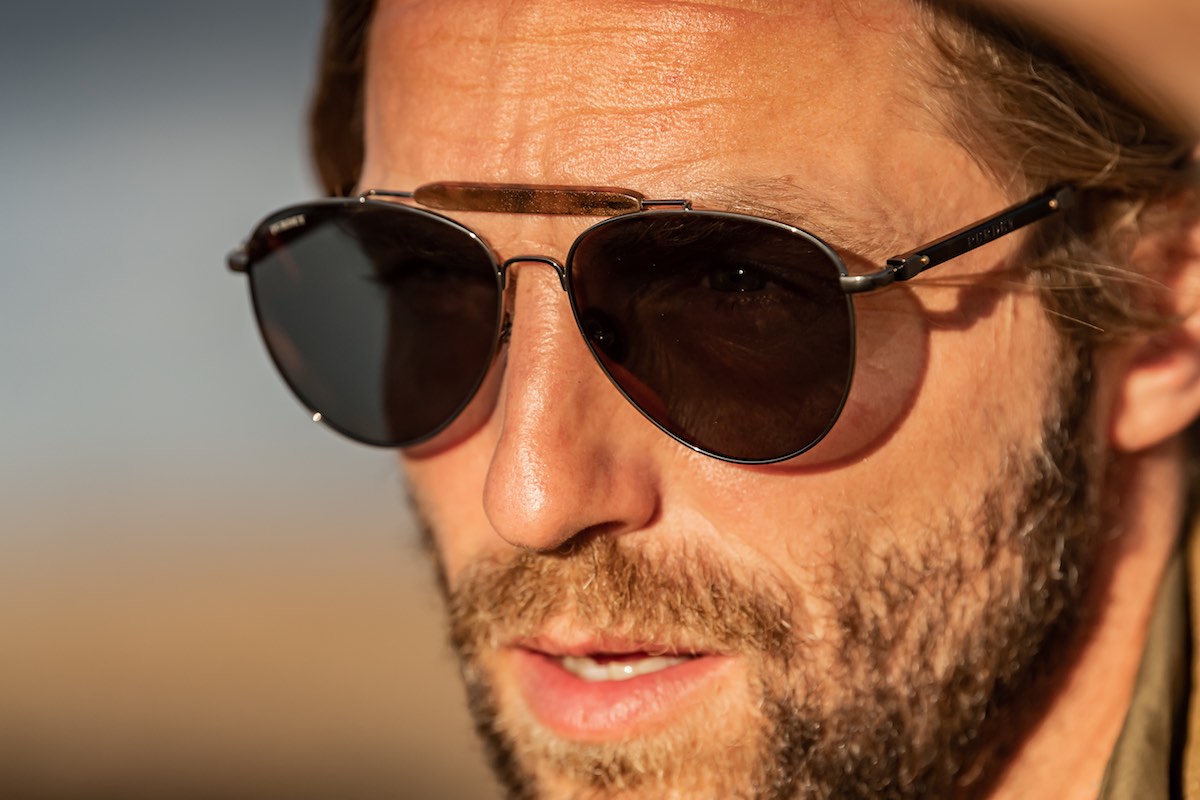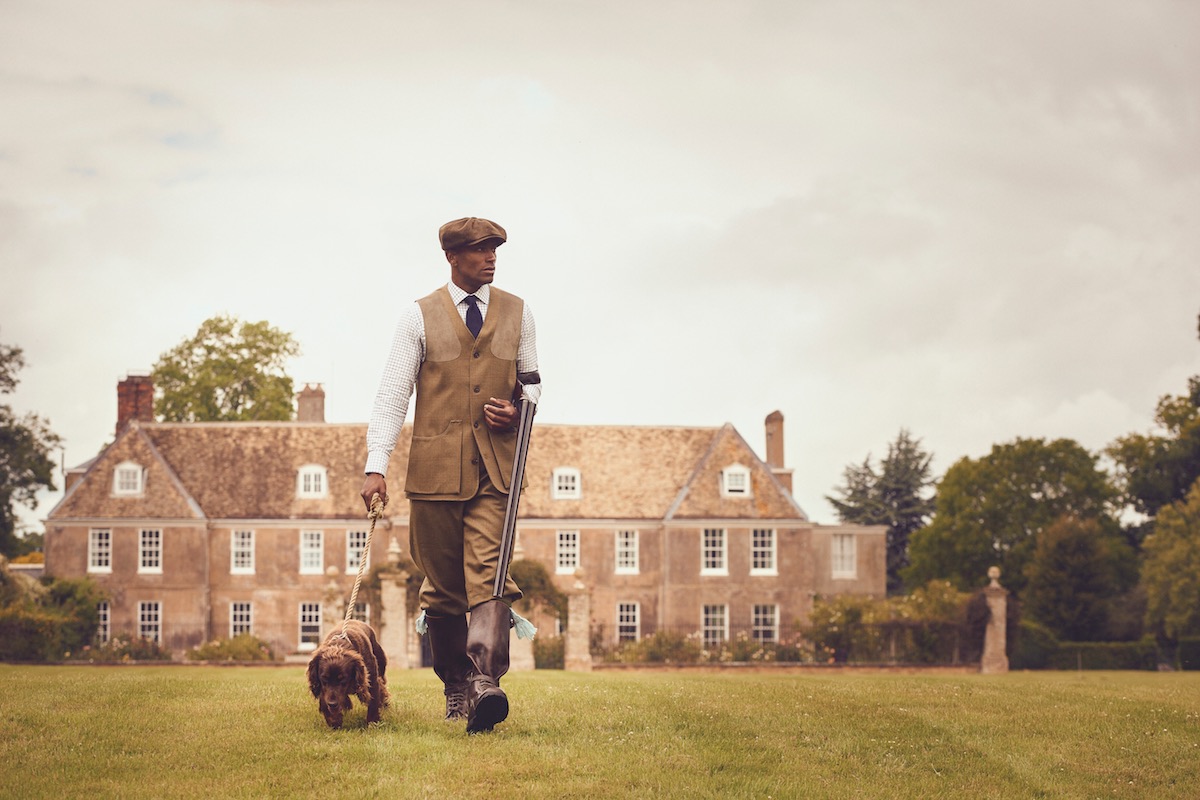 A magnificent embodiment of British heritage, Purdey hold three Royal Warrants from The Queen, The Duke of Edinburgh and The Prince of Wales. For over 200 years they have been crafting some of the world's most treasured shotguns and rifles. With their undisputed status as pioneers of the highest artform of gunsmithing, they also dedicate their craft to a wide variety of country sport clothing, equipment and accessories. Here at The Rake we have the pleasure of selling a range of their new season clothing as well as accessories ranging from sunglasses to leather credit card holders. As the mercury drops, tweeds are certainly going to be your port of call. A fabric known to sometimes weigh you down when the heavens open – a lightweight tweed that is 100% waterproof, might just give you some extra legs when yomping through the coarse terrain. Woven in Scotland, their tweed field coat, comprises the very best technical details to weather the storm. Its high collar and storm cuff stops cold air or rain from entering and the arms have an action-back so that movement is not restricted. Rare to find a coat in this form that is 100% waterproof - a Sympatex® liner ensures that no water creeps in, whilst the tweed has a Teflon® coating for added proof, causing the water to bead and roll off. A visually understated tweed coat, it prevails emphatically with its level of practicality.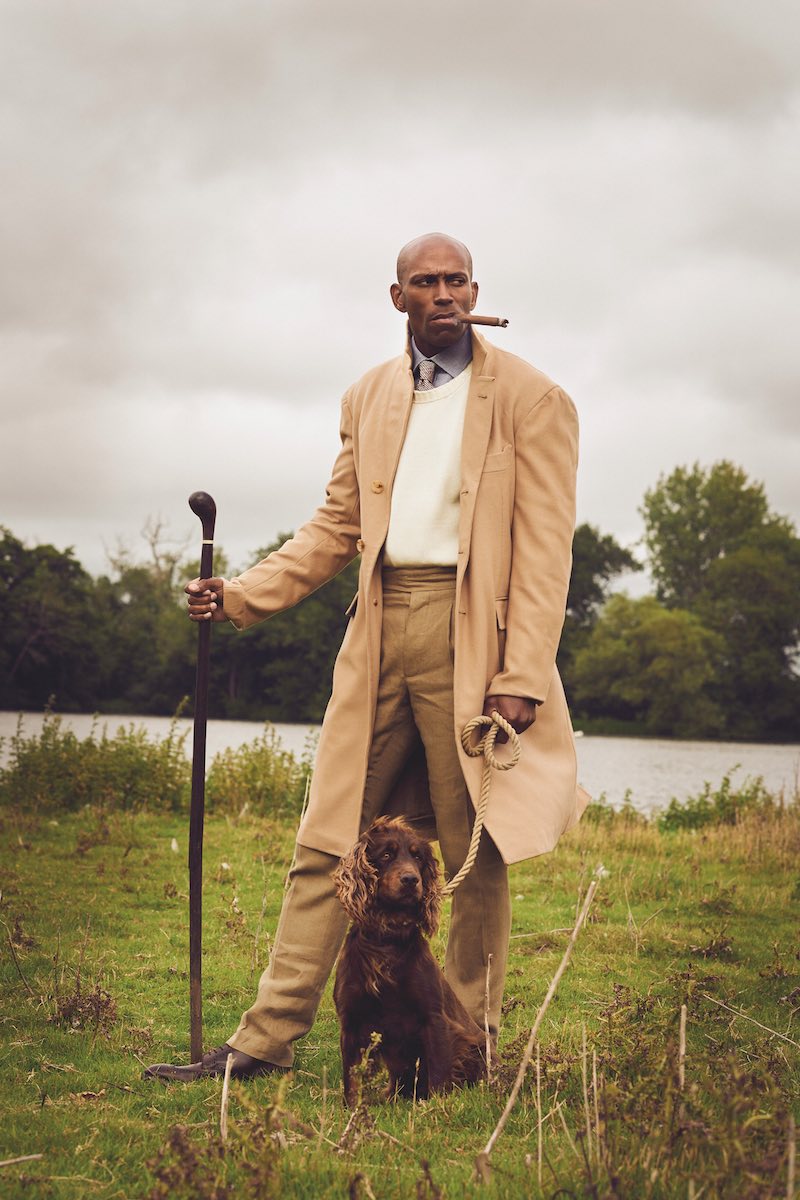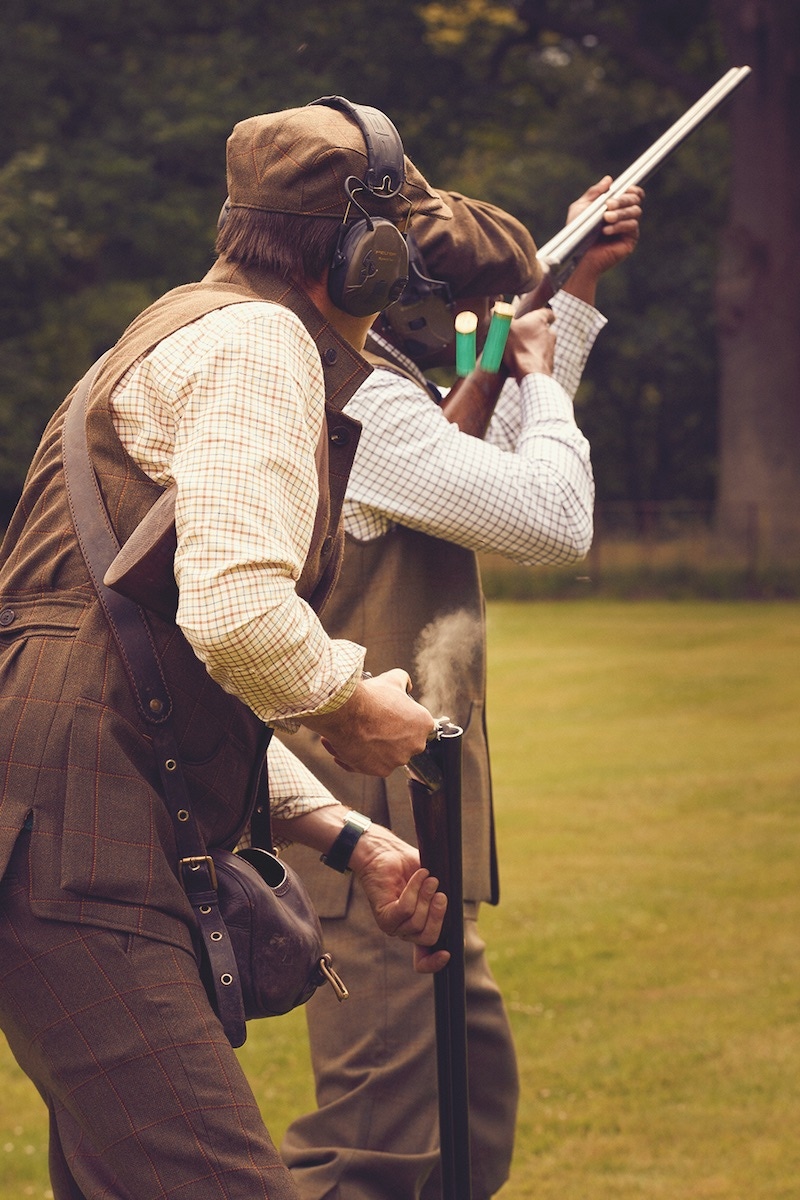 The pheasant shooting season in particular is when the invitations start to stack up on your Welsh oak dresser. It might be that a business meeting in one of the gentlemen's clubs on Pall Mall has resulted in a private shooting weekend on a fine estate in Yorkshire. If you've never shot before there are few clothing rules to abide by. It wouldn't be a great introduction to look round to see an experienced shot stewing with rage because the bird has turned at the site of your bright coloured attire. It is strongly advised to dress up in tonal colours such as browns, greens and pinks to harmonise with the landscape. Equally you don't want to appear too flash with a mismatch of expensive items, but as the invitations roll in to some historical and fine country estates it's good to make sure you're buying into a brand that offers sophistication, tradition, understated elegance and functional know-how. Purdey are certainly the best in their field at offering attire that fulfils these credentials. A pair of tweed breeks are always a smart option. In both a brown and green tweed, Purdey's single-pleated breeks are classically constructed and fully lined for comfort and ease of movement. Important features include a traditional buckle cuff and extra belt loops. The tweed's natural weather resistance means that you can dive into your sherry-laced soup at halfway without hesitation arising from a required costume change. In case you prefer something even sharper, Purdey's Havana leather cased triple flask set is a stylish accoutrement to house your brandy, whisky or whichever liquor you take.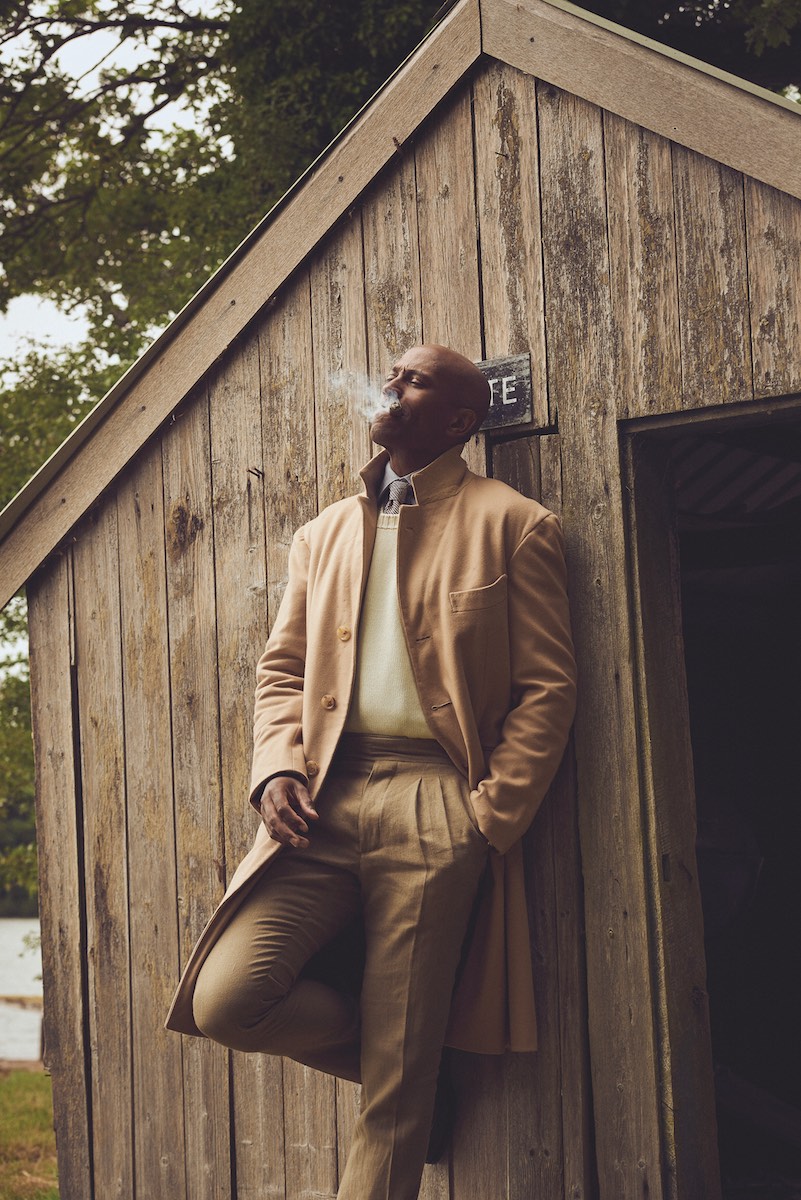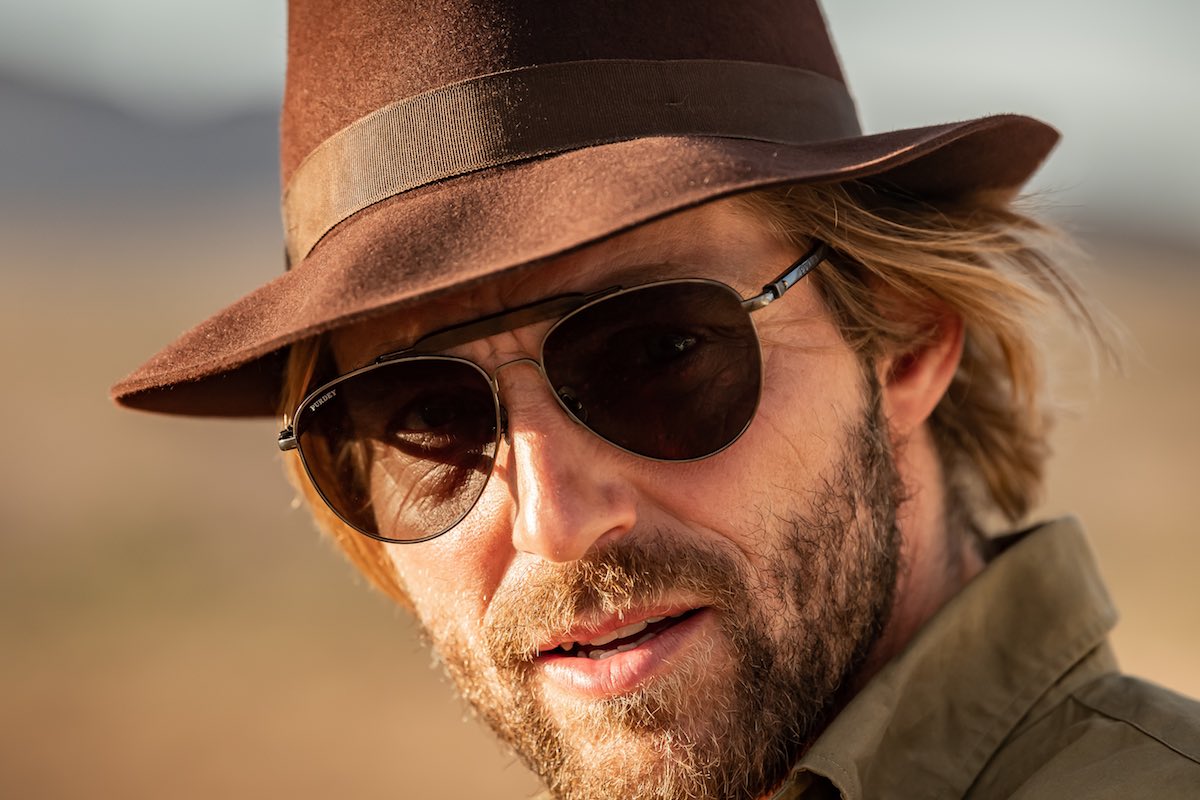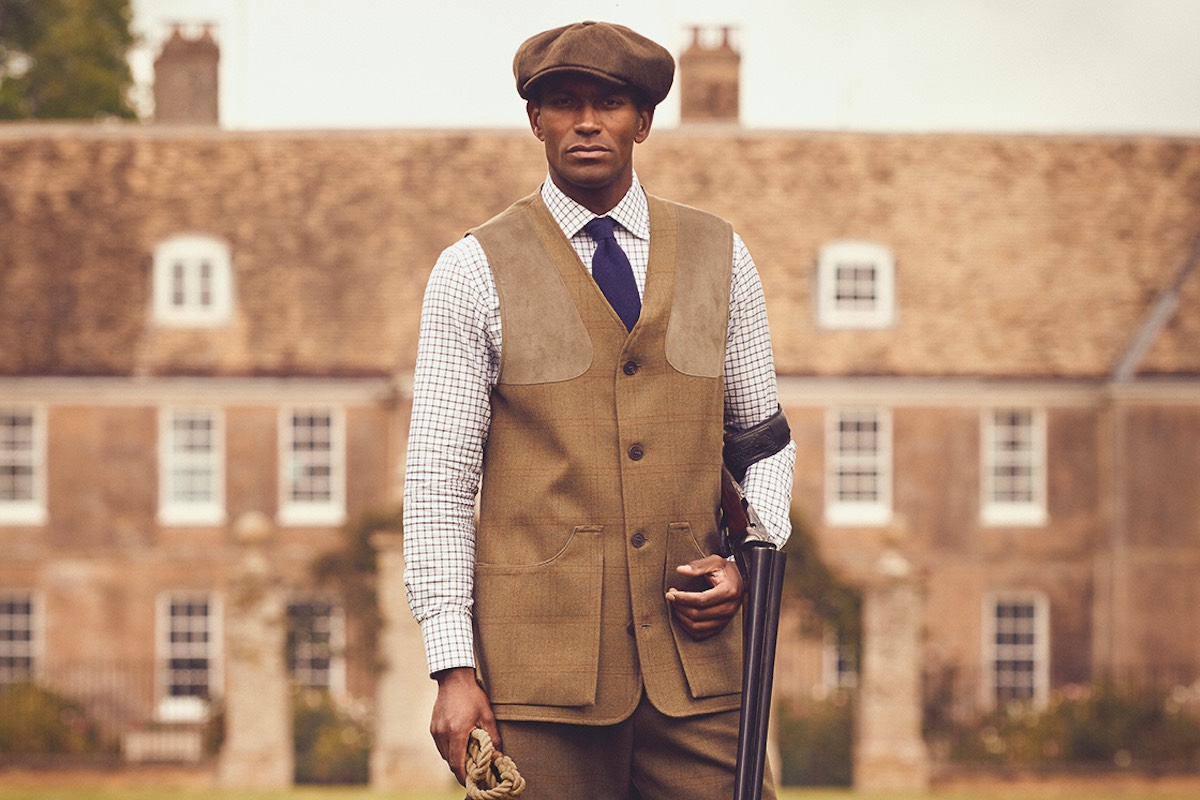 A tweed shooting vest is always a fundamental sporting item to bring in your travel bag. Purdey shooting vests are designed with all of the appropriate technical creations for shooting. They contain a hidden D3O® absorption pad in the shoulder to reduce recoil when in the field. By using advanced polymer chemistry, D3O® absorbs the energy created by each shot, in turn reducing the amount of force transmitted to your body. Their brown tweed high collar shooting vest is a stylish and apt example of this advancement in technology. As the harsher weather starts to creep in you should turn to wools and cashmeres. Depending on the terrain and type of day it is, there could be a lot of hiking around, meaning that layering is going to be important to avoid being weighed down. Long-sleeve shirts in a cashmere fabric are an excellent option, as they fit close to the body, thus mitigating any discomforts that arise when wearing too many thick layers. In a beautiful burgundy and also green hue, Purdey's two cashmere long-sleeve polo-shirts are a fine choice in terms of colour and functionality, whilst they would also be a stylish piece worn on their own, away from the country setting. To avoid looking too urbane and to blend in with the countryside, Purdey have a great selection of check shirts. In a cotton-wool mix, they give an air of breathability to your first or second layer and all come in beautiful checks that can be worn casually away from the shooting field. Finally, a special mention must go the brand's range of sunglasses and in particular the Sporter model. In the Sporter sunglasses there's a classic safari elegance imbued in the pair, whilst the three sets of interchangeable lenses allow you to adapt to varying weather conditions, and two types of temple tips can also be alternated depending on style and function. Giles Greenwood, Commercial Director at Purdey said, "We have applied the same passion and skill in developing this sunglasses collection as we do with our shotguns, high-quality clothing and accessories. There is a choice of sunglasses for every occasion, not just for the sporting or shooting enthusiast. It really is a Purdey accessory worth investing in."
Please see the first episode of Rakes on the Road, featuring the iconic David Gandy in a Jaguar Project 8. He drives The Rake's Editor, Tom Chamberlin, to the Royal Berkshire Shooting School to be hosted by Purdey to take them through the Purdey Cup course.