Lucan: A Crack Shot
British-based brand Lucan is reinventing shooting attire with functional yet elegant outerwear that can be worn between city and country.
It is hard not to like Fie Lucan. The dour, moody world of fashion, with stern looking front rows at catwalk collections, is very rarely punctuated by the kind of perpetual jollity that you get from spending even five minutes with the country's most cheerful Countess. Lady Lucan's joviality aside, there are serious matters at hand about which she is the architect. The topic in question is country clothing and Fie is making remedial steps to restore what has become a slightly staid genre of clothing with little inspiration garnered from it by any major fashion brands. First, we must look at the state of play with regards to country clothing. For the last century, the British countryside was awash with tweed, and the landed gentry reflected this on the crimson seats in the House of Lords. This was always going to condemn the fabric to stereotypes of pipe-smoking, strict men who smell of their Labradors. Peers of the realm were never going to make it sexy. Over that time, despite pursuits like shooting being ever more popular, the producers of clothes for it weren't that bothered by silhouette; after all, it was a practical garment and utility always superseded shape. "Seeing it in the city is enough to put you off going to the country in the first place," says Fie. "I used to look at country clothing and say, 'No way'. I don't even wear wellies because they are so boring, so I try to find alternatives. It is almost as if, if you buy traditional country wear, you are being stuffed into a box of cartridges so square, there is no contrast to it. Nothing that makes it stand out. Outerwear was actually quite inventive between the 1860s and the 1920s. They were fun, and that kind of glamour is what I am trying to bring back." In fact, dishevelled garb whilst shooting is something of a badge of honour on the peg, indicating an old hand who can notch up several shooting days a year without too much concern for bank balance. There is an ironic snobbery for gents who show up in something brand new, generally stemming from the fact that the British aristocracy has never been big on 'flash' and too often these days is lacking in the resources to refresh their wardrobe.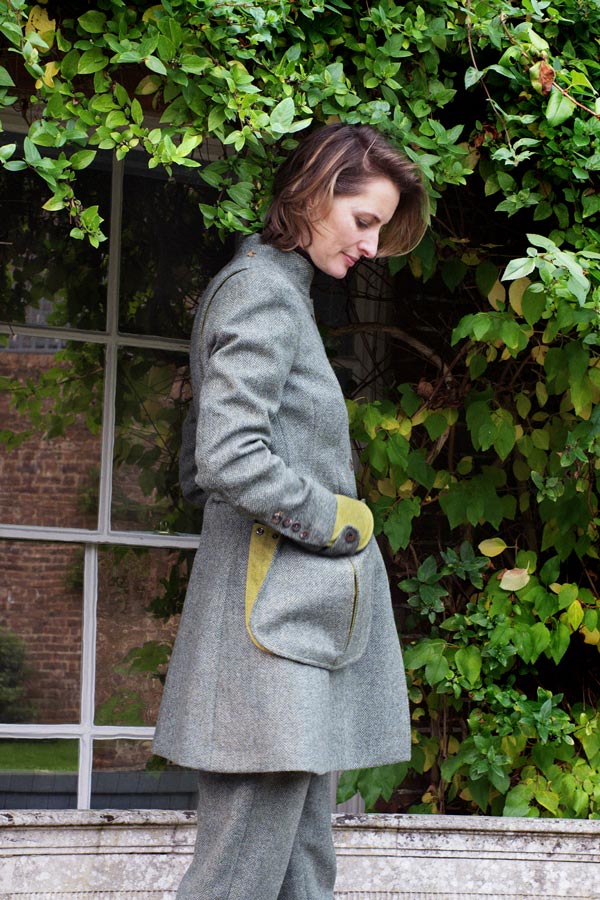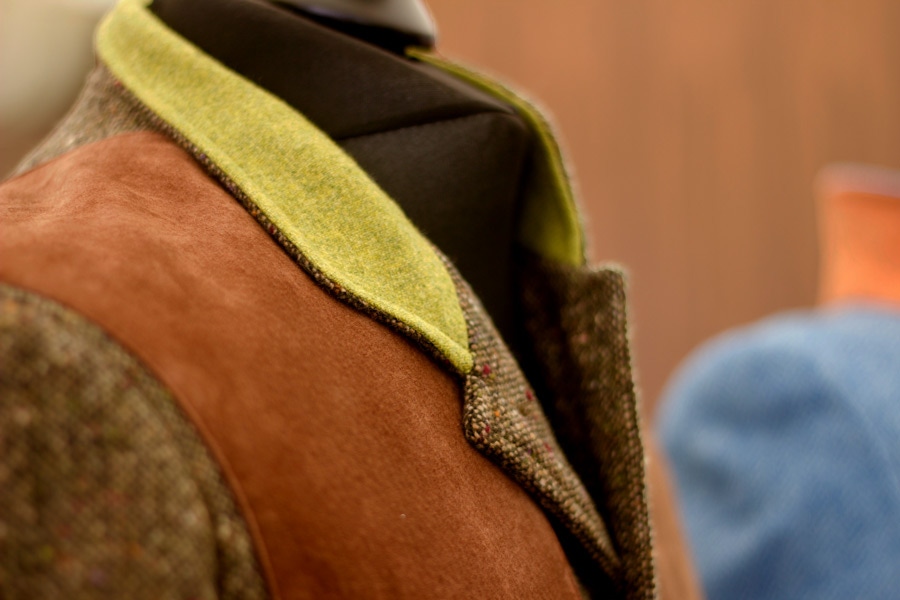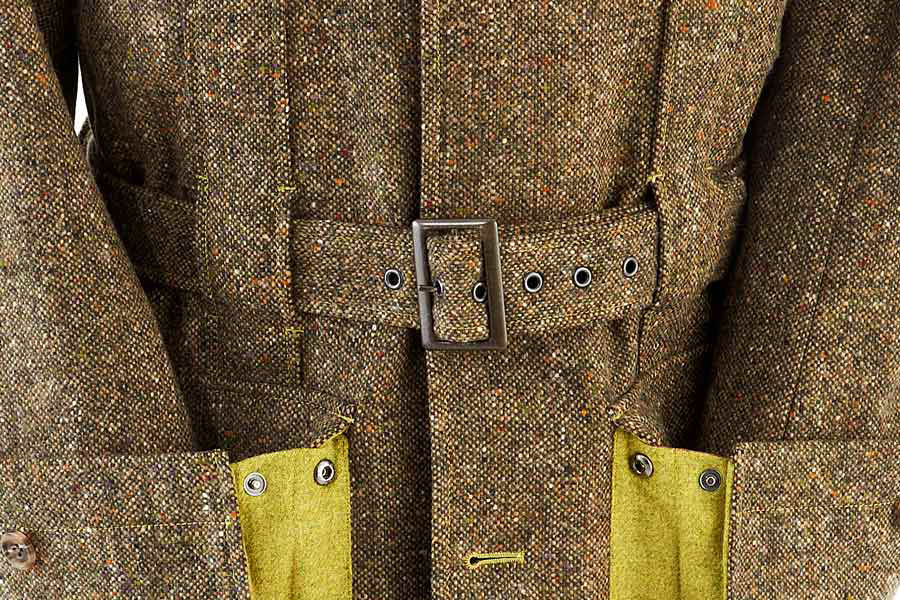 Well, like any trend, there has been a change of tack and this was signalled with the arrival of Lucan. Many brands can be credited for their own efforts in renewing how country clothing can sit comfortably in the city as everyday wear.
William & Son
, Purdey and Holland & Holland have all been notable contributors to producing adaptable collections. What titillates with Lucan is that it hasn't opened with a vast collection for one to get lost in. The first big reveal for men was the
Norfolk jacket
. This is a garment that had languished in the wilderness for the best part of 60 years, with archive imagery more-or-less limited to a post-war Duke of Edinburgh and Edward Fox in
The Shooting Party
. The design is unusual but unmistakable – a storm collar, bellows pockets and a strap around the waist. "I think the belt makes any man look elegant, slim and enhances the shoulders," says Fie. Vertically, the front panels sweep between the shoulder patches and the pockets. This may seem like a design affectation but is actually there to allow tailors to conceal pockets for anything from hand warmers to cigar cases. Whether the pockets are there or not, it is a trademark of the jacket. With the Lucan Norfolk jackets in Donegal tweed, available on
TheRake.com
, the bellows pockets are designed to hold two boxes of cartridges per pocket, with poppers on the concertina to neatly secure it to the body of the jacket when in town. The shoulder pads have a removable recoil pad to help de-bulk if need be, and the reverse pleat on the back aids in manoeuvrability whilst pointing your 12-bore in the general flight path of airborne game. "In the modern world, we are moving so fast, space is a luxury. So you need a garment that works for both and also is a little bit different and not homogenous." Says Fie, who has also produced bright, ebullient womenswear too, and is currently working on her Safari collection, which is based on
Out of Africa
. Furthermore, there is a black tie project in the pipeline exclusively for
The Rake
– watch this space. No one, not even Fie, would dare to assume that this fixes what is a chasm in this particular category of the sartorial canon. Then again, if we were to look back on a successful revival of it in however many years time, searching for a particular point of origin, this would certainly be it.