The Most Rakish Menswear Stores On The Planet: Trunk Clothiers
Amidst a mire of the monotonous and the mainstream, Trunk Clothiers on London's stylish Chiltern Street, shines like a beacon of sartorial hope to those in the know.
Trunk Clothiers, tucked away on Fitzrovia's fashionable Chiltern Street, is something of an anomaly. In a city populated almost entirely by mass retail chains and monotonous trend following manufacturers, Trunk, discreet operation though it is, shines like a beacon of hope to those in search of something compelling. A thoroughly contemporary, lifestyle driven establishment – Trunk is perhaps one of the most original and thought-provokingly stocked menswear boutiques in Europe. Its owner, Mats Klingberg is likewise something of an anomaly; a roguishly handsome Swede living in London with a thoroughly international take on life. "I've always been a bit of an explorer," he explains, "I love discovering new things, new places, new people and new experiences, so I'm constantly on the look out for things that I haven't experienced before." It was this spirit of adventure, and evident immaculate taste in menswear, that led Mats to the point he's reached today. "I'd been thinking about starting my own business for quite some time and realising that I did most of my own shopping on travels to Italy, Japan and Sweden and not in London even though London has so many great shops on offer. I felt like I'd identified a gap in the market." It may or may not have been a gap in the market, but one thing is for certain, Trunk – without any doubt in The Rake's collective mind – contains one of the most exotic, uncompromising and inspirational collections of little known artisanal brands on the planet. As Mats puts it, "I wanted to create a shop that was a bit off the beaten track, that felt nice and cosy, where we greeted our customers by first name and where we offered a lovely selection of lesser known but very special brands that stood for provenance, quality and timeless designs." This, it has to be said, is a rather modest description. Trunk is a long-time go-to of the inner circles of the sartorial establishment, the place that one goes in London to discover new, quirky must-haves, limited edition specials and all manner of weird and wonderful eye-catchers. This is helped by the fact that Trunk has not one but two boutique premises on Chiltern Street, No. 8 is Trunk Clothiers (which as the name suggests is filled with clothes) and a little further down the street at No. 34 is Trunk Labs – an ever so slightly more esoteric space, which is devoted to footwear, accessories and generally cool stuff – candles, cosmetics, rakish stationary and the like. All of which makes Trunk a rather curious menswear hybrid, part gentlemen's outfitter, part curiosity shop, part emporium.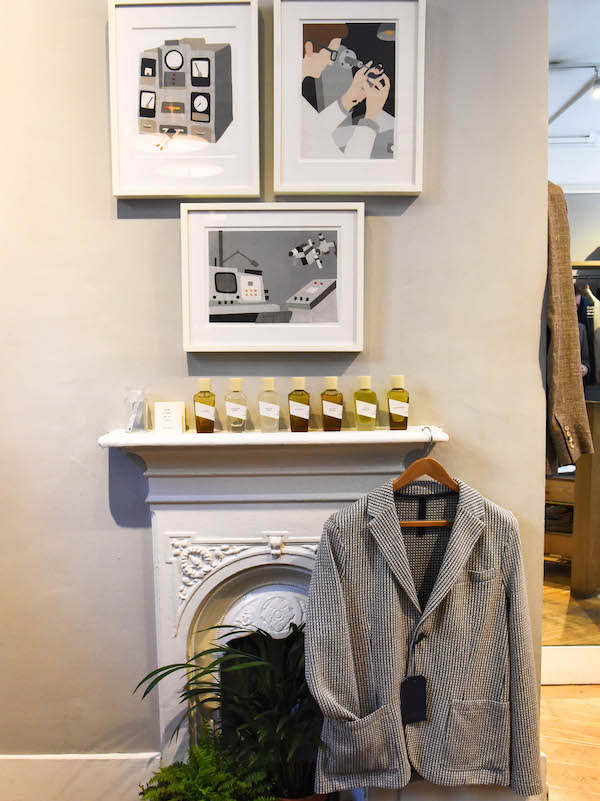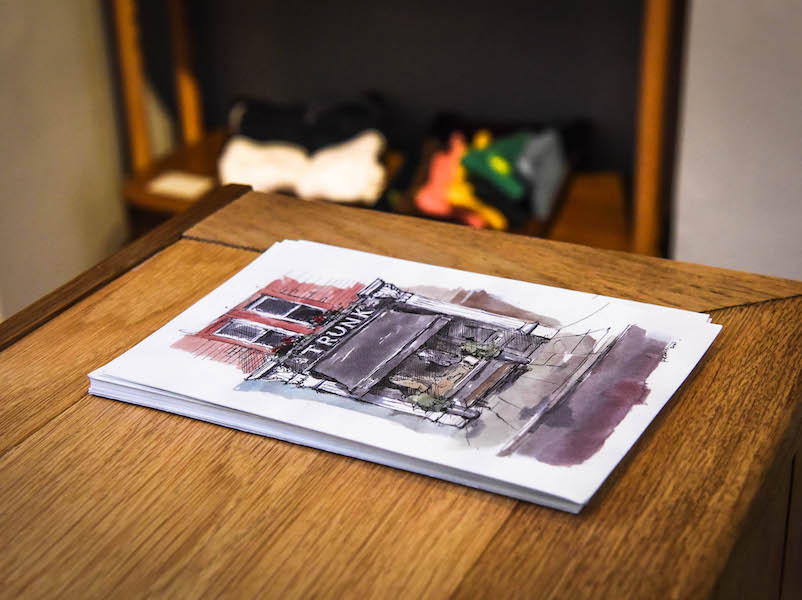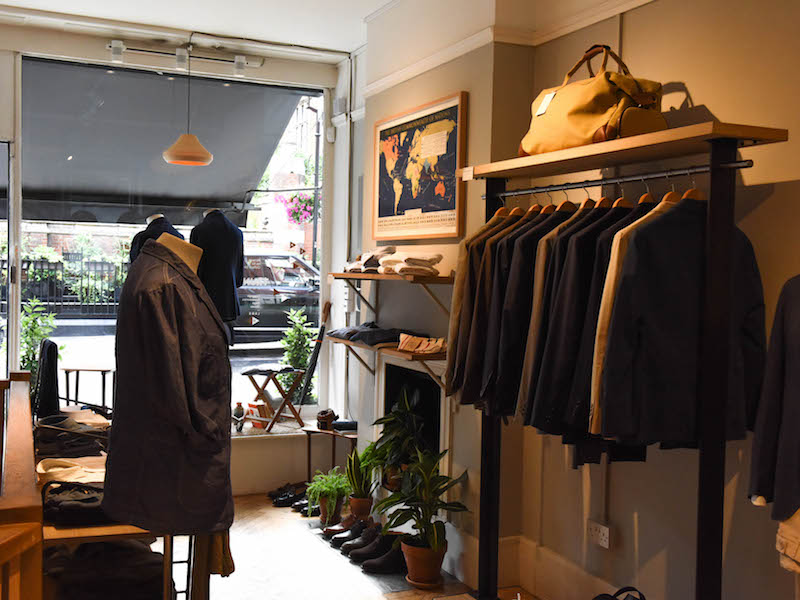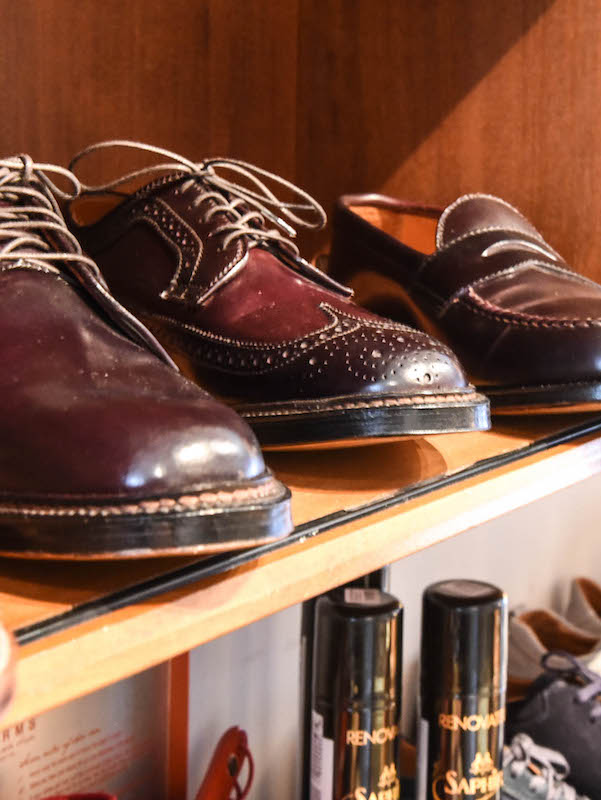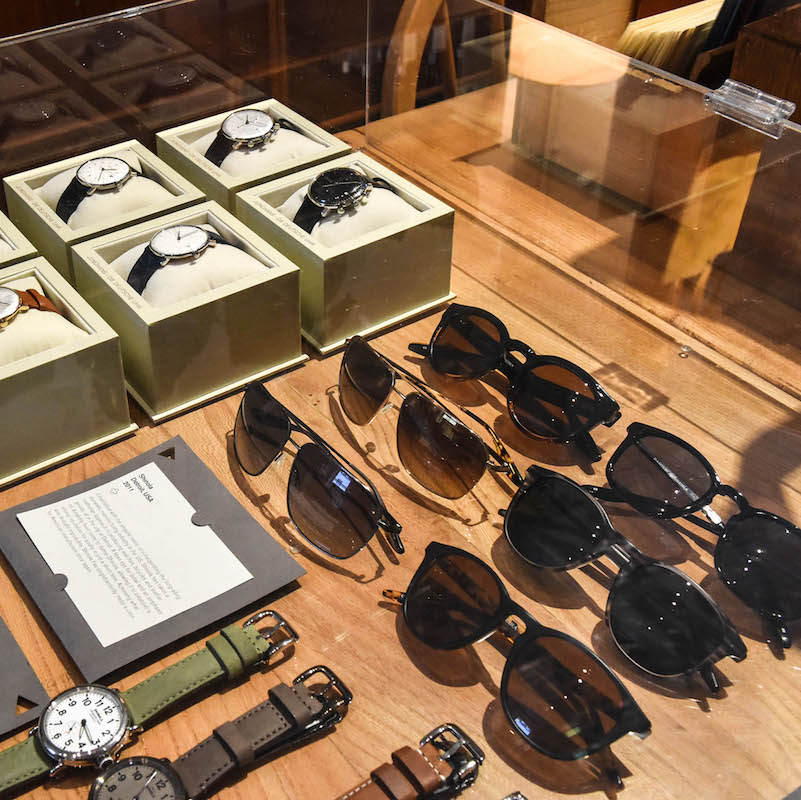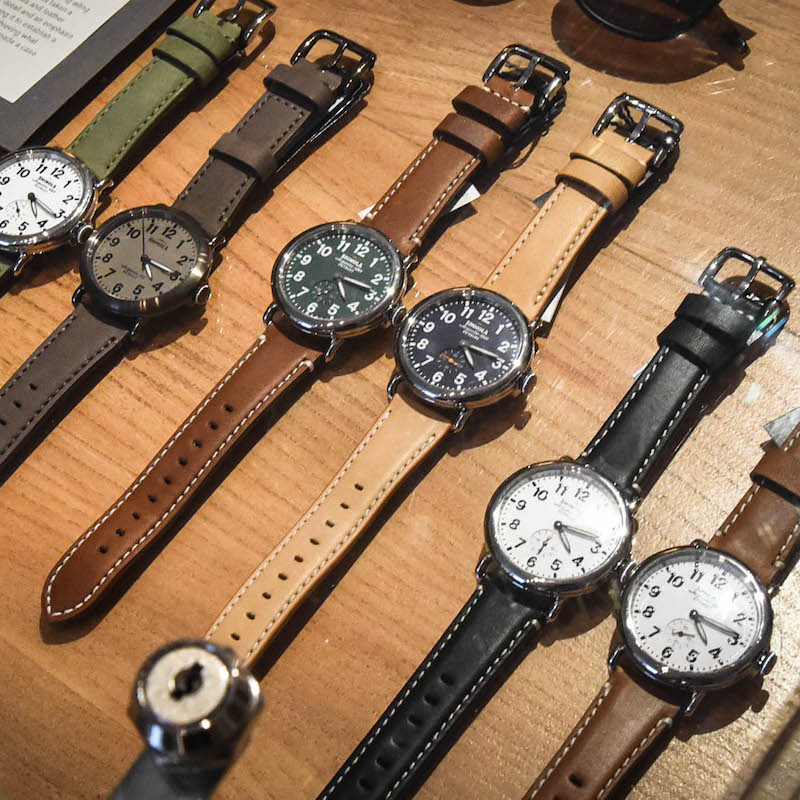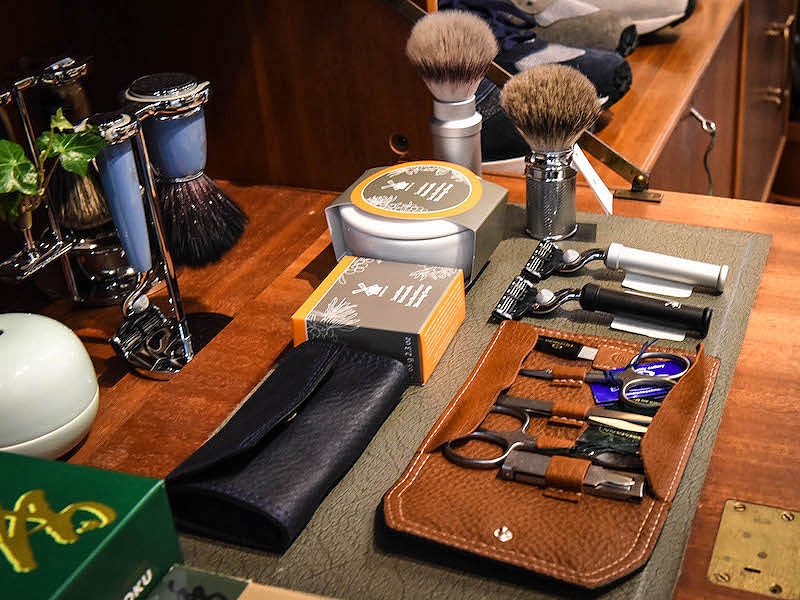 What does Mats class his pair of shops as then? His thoughts on the subject chime with many retailers that The Rake has spoken to recently and suggests that the traditional codification of menswear is changing: "There's definitely a place for men's outfitting in the modern world, but to make it work I think that it's important to keep reinventing what that means to the customers of today. Essentially then, though undoubtedly a gentlemen's shop, Trunk is not hamstrung by the need to curate a traditional menswear offering to serve a traditional purpose. Mats's instincts more than anything else govern what the stores carry. This fresh perspective permeates each shop too; in place of dark wood and weathered leather, there are soft natural colours, light installations, quirky artworks on the wall and an airy atmosphere. There are racks containing an immaculate selection of beautifully made unstructured sports coats and suits, a collection of contemporary Ludwig Reiter and Crockett & Jones footwear and staple Common Projects sneakers in cinnamon suede or white calfskin. There are futuristic technical jogging trousers, simple raw cotton Breton sweaters and all manner of Japanese denim creations to discover, the list goes on and on. Rather cleverly, in spite of both shops being small spaces, at no point does it feel like Trunk is throwing too much at you, or that the stores are too cluttered. There's a subtle sense of focus that underpins everything. Achieving this sense of focus is, in itself, no mean feat and again it comes from Mats's instinct for the menswear zeitgeist. He explains thus; "Dress codes are certainly becoming more casual, but thanks to a more globalised world and lots of great menswear websites and print media catering to different audiences, I think that certain groups of men are becoming more discerning, more knowledgeable about textiles, tailoring and how to dress with sophistication. Even so, it no longer needs to be one or the other – one day you can be dressed up in your bespoke suit and the next, you can be in jeans and sneakers." This is yet another thing that makes Trunk special. Under Mats' guidance, the brand has carved out a truly unique niche for itself, choosing not to conform, but instead to transcend the current polarisation of 'casualwear versus formalwear'. Instead, Trunk presents an offering that is fundamentally more dynamic, one driven by the thrill of stumbling across new and exciting objects - designs that you never expected to find in the first place. As Mats notes "by bringing the things I discover back to the shop, I like to think that we're taking our customers on a journey where they can be inspired by discovering new things." Curating this journey of discovery for the customer is an incredibly refreshing approach to retail, and that alone is more than sufficient to earn Trunk its place in our pantheon of the most rakish menswear stores on the planet.