Stubbs & Wootton: slipper art
Realised in Palm Beach where they're based, Stubbs & Wootton have been at the forefront of an inspiring movement to reinvent the slipper into a genre of footwear that is smart, elegant and above all terrifically versatile.
If the name sounds familiar, it's because
Stubbs & Wootton
is in fact an amalgam of two legendary 18
th
century British artists, George Stubbs and John Wootton, two gentlemen famous for painting pastoral and sporting scenes for the upper classes. It is in appreciation for their respective visions that Mr Percy Steinhart founded Stubbs and Wootton in 1993, and chose to name it after them. Born in Palm Beach, Florida, there's more than just a name to the slipper specialist. Inspired by art (but also ancient history, surf culture, and scotch), Steinhart – a former investment banker – desired to 'give the slipper its due recognition as an all-purpose shoe'. And thus, a star was born. The slippers - produced in a variety of materials from straw, velvet and linen – are manufactured in Europe, ensuring both superior quality and an attractive price-point - especially considering the various ways this wardrobe-staple can be paired. 'They can be worn at all times', confirms Mr Steinhart, 'with shorts and jeans to tweeds, blazers, suits, and of course dinner clothes – from day to dawn.'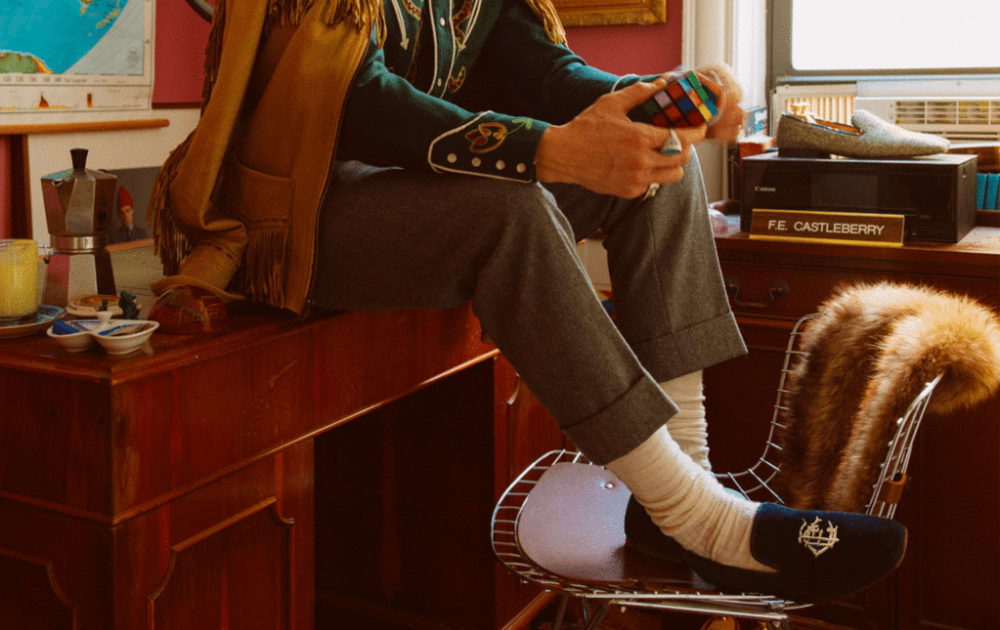 And then of course is the brand's emphasis on individuality. The many motifs ensure a slipper to suit everyone's tastes. More playful designs have included a tumbler on one foot and a cigar on the other, or Persian-rug patterns; and classic velvet variants in luxurious colours like ivy are popular with those seeking to live a little Prince Michael of Kent (sans-palace). In some respects - as with Palm Beach's prep culture itself - Stubbs and Wootton slippers draw out as much of the wearer's individuality as possible. This is not always for the faint-hearted. Indeed, the brand continues to experiment with popular artists, like Luke Edward Hall (and various designers) to release slippers that are more than the sum-of-their-parts. Stubbs & Wootton are producing high-quality slippers, yes. But they're also more than that.