Style Heroes: River Phoenix
Inimitable in every sense of the word, River Phoenix was an accidental style icon whose apathetic attitude to dressing came to define a generation.
The essence of 'cool' is notoriously elusive, but as a general rule, it constitutes a sense of insouciance, imperturbability and rejection of any association to such a label. Essentially, anyone in possession of it simply must not care. Enter River Phoenix – undoubtedly one of the coolest public personas of the 20
th
Century and a bona fide style icon, who exemplified a new wave of 'unstyled' casualwear.
Despite tragically succumbing to a drug overdose in 1993 aged just 23, Phoenix's style endures, and he continues to inform a certain ideal associated with unpretentiousness and authenticity. His nonchalant approach to style, rebellious spirit and premature death sees him oft heralded a 90s James Dean, but the legacy of the actor, activist and musician goes far beyond this reductive comparison. As the poster-boy for grunge, Phoenix didn't just embody the zeitgeist of his era, but spearheaded it, unintentionally for that matter. With tousled, unkempt hair and a laidback uniform consisting primarily of T-shirts and jeans, he was what
James Truman, Editor-in-Chief of the now defunct
Details
magazine termed "un fashion".
He didn't mean to infiltrate our sartorial consciousness and we can only imagine his discomfort and bemusement at the incessant examination of his wardrobe, but it is precisely this attitude that garnered him so many devotees in the first place.
Phoenix's distinctive way of dressing – that thrown-together, verging-on-scruffy look – was developed fortuitously in his formative years, the result of growing up in straitened circumstances. Born to hippy parents who named him River Jude – River for Herman Hesse's
Siddhartha
and Jude for 'Hey Jude' – Phoenix's upbringing was colourful to say the least. His family were members of the controversial Children of God cult and lived in Venezuela as missionaries, before escaping to Florida, where the Phoenix siblings sang on street corners for money. As they struggled to even afford food, they had little choice but to accept hand-me-downs.
"Rich kids gave us their old clothes, which were the best clothes we had ever had," he told the New York Times. "We were these very pure, naïve, poor children."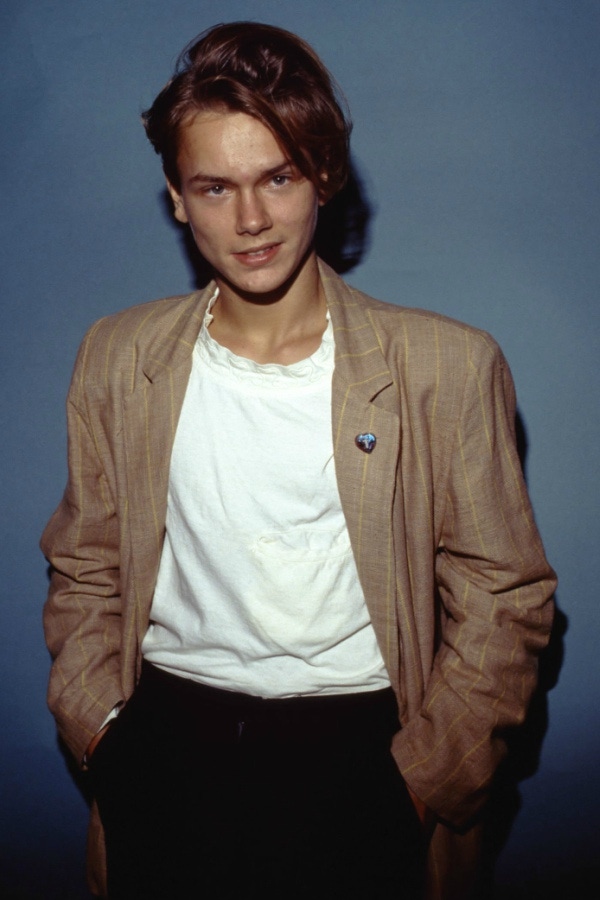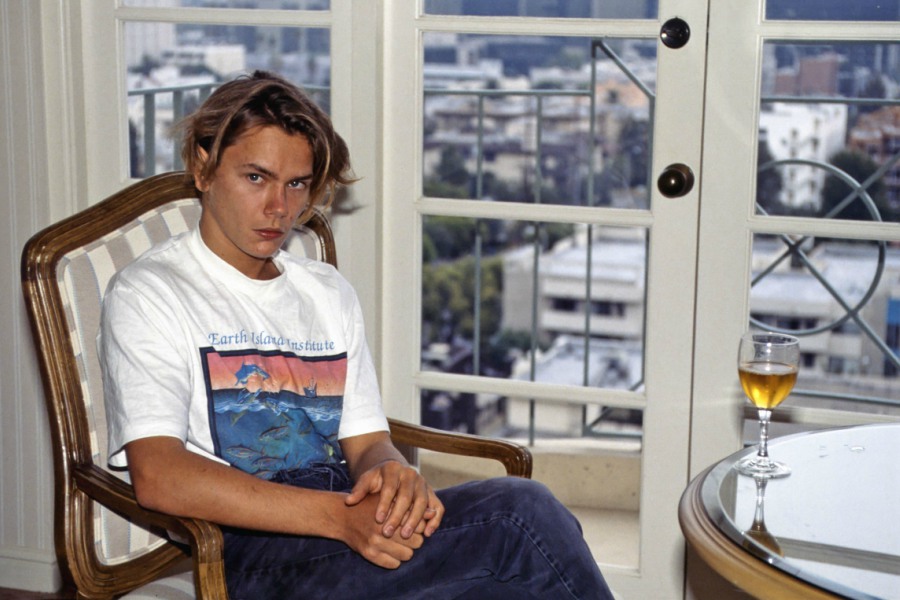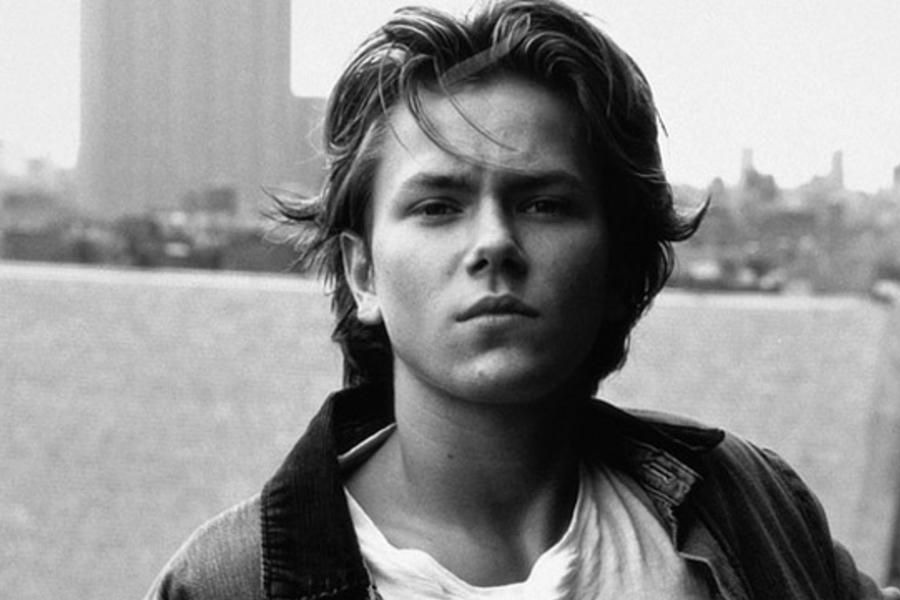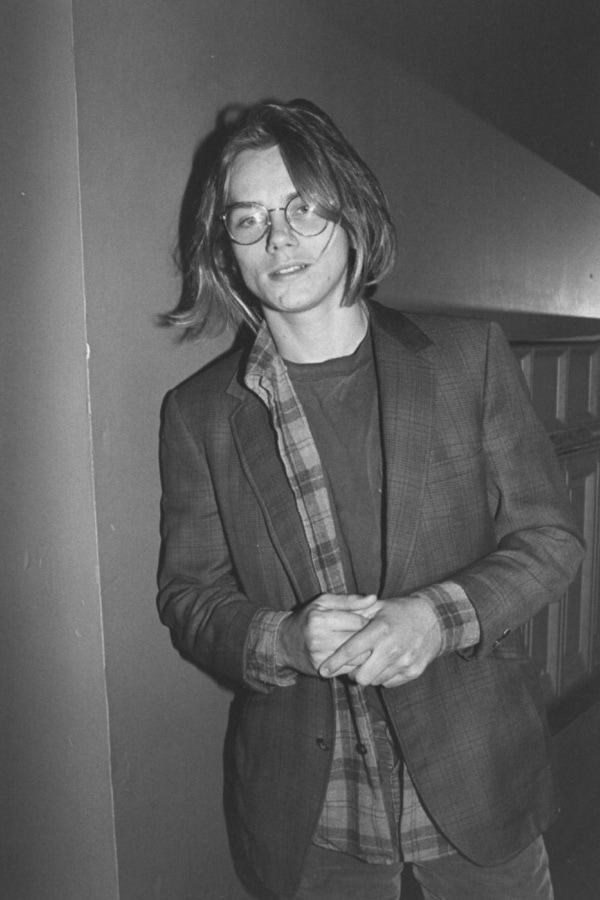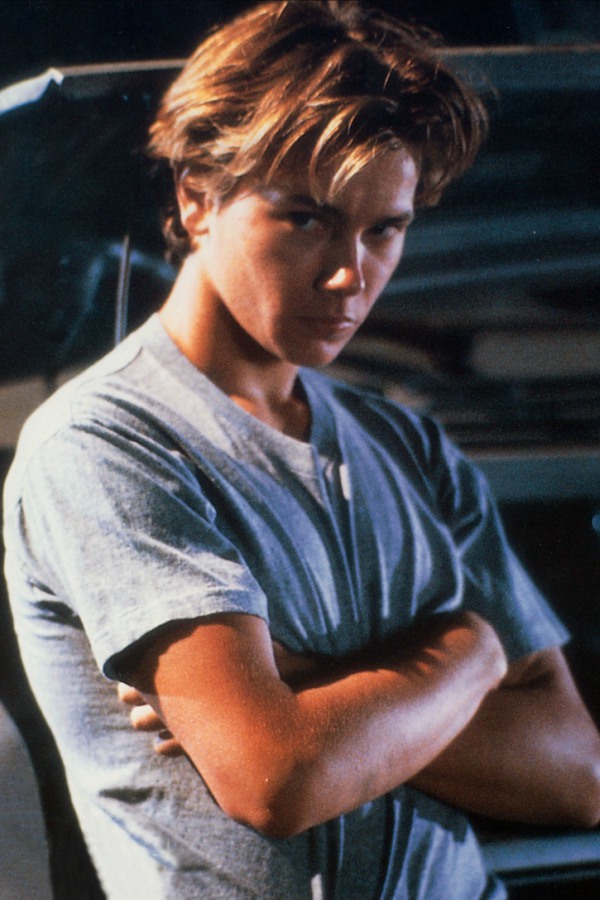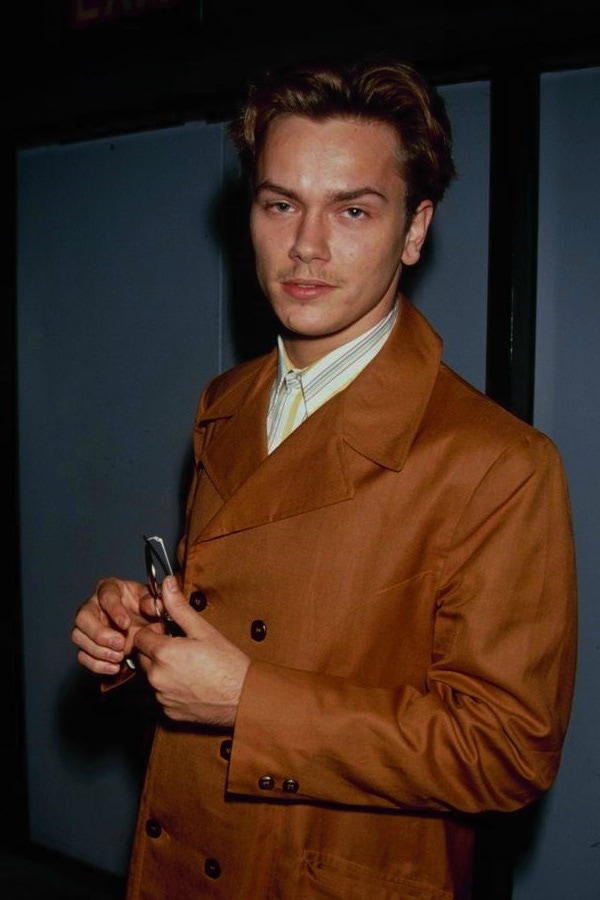 Inevitably, such a childhood would have a lasting influence on Phoenix's wardrobe, and e
ven after being thrust into the spotlight and becoming a household name for his role as the brooding, chain-smoking adolescent Chris Chambers in the cult film
Stand by Me
, he stayed true to his style identity. He rejected the overly refined, glitzy aesthetic of the Hollywood glitterati in favour of an effortlessness characterised by flannel check shirts, high-top sneakers and pale blue jeans. He was indifferent to the self-conscious world he had come to inhabit. Paul Newman, producer of
Dogfight
, a film in which Phoenix commanded the screen as a young marine, put it simply in an interview with The Guardian: "
He was very attractive, but he didn't try to enhance his looks."
No doubt his anti-establishmentarianism and political-mindedness contributed to his non-conformist style. Once quoted as saying he wouldn't eat a hamburger for $40,000, Phoenix was a strict vegan and vocal animal rights activist. He was far more than a typical teen heartthrob – he epitomised a shifting cultural attitude of open-mindedness and political awareness. Wire-framed glasses, structured blazers and shirts layered over tees gave him a sort of professorial chicness, a look that today wouldn't feel incongruous in a creative workplace or trendy inner city bar.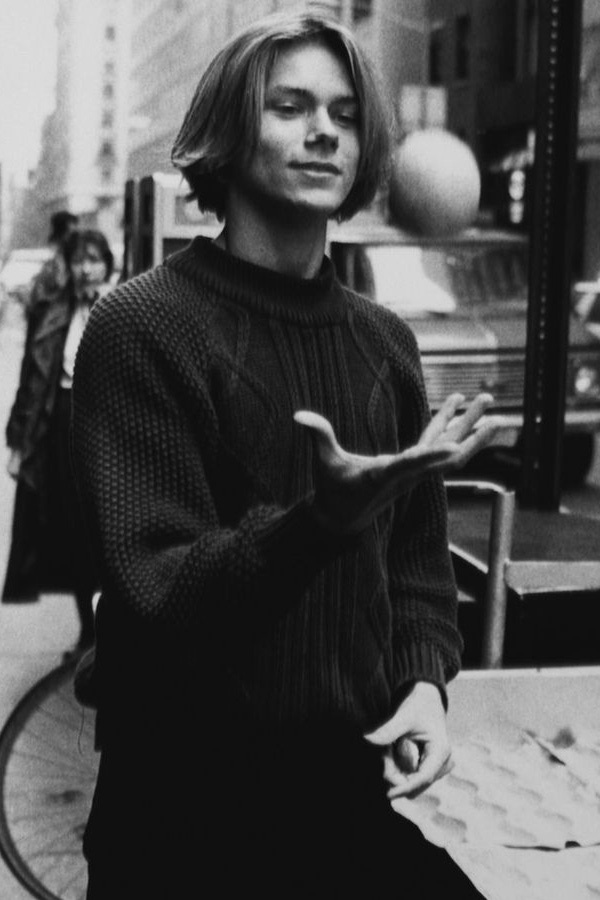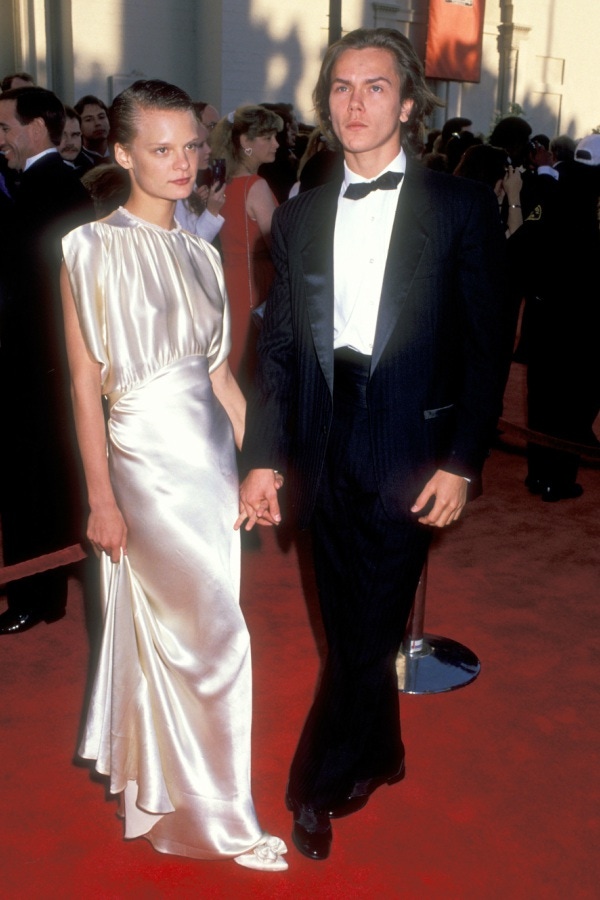 This casual attire can only be taken so far however, and when one is nominated for an Academy Award, one must attend the ceremony looking the part. Phoenix did just that in 1989, when he was nominated for Best Supporting Actor in
Running On Empty.
To the delight of fans and the style hungry, he showed up to the awards dressed sharply in a tux, hand in hand with his equally dashing girlfriend Martha Plimpton. Somehow, despite his uncharacteristically elegant garb, he managed to retain an air of insouciance and that signature cool. He proved that no matter what he wore, it was his command over the clothes, rather than the clothes themselves, that afforded him style.