The Swim Shorts You Need This Summer
With an array of trimly tailored, handcrafted, damn handsome swim shorts now available, there's no excuse for letting style standards slip at the pool or seaside.
It's an exceedingly tough task asserting your dapper, tasteful rakishness while in the water. You've got only two tools at your disposal — your watch, and your swimsuit. We'll leave it to our sister publication
Revolution
to provide guidance on suitable authentic diver's timepieces. When it comes to swim shorts, though, allow us to dispense a little advice. First up, yes, you most certainly
should
be wearing shorts. Unless you're doing some serious speed swim training, Speedo 'banana hammocks' have no place gracing a gentleman's nether regions. It was distaste for just this sort of revealing swim-brief that led to the creation of what remains the most iconic luxury short on the market, the Vilebrequin. In 1971, Fred Prysquel found himself by the shores of St Tropez, pitching woo to the young lady he'd eventually make his wife. Feeling that the then-dominant Speedo was cramping his style (not to mention his matrimonial accoutrements), using some colourful fabric he'd picked up on his travels to Africa as a motoring journalist, Fred whipped up a pair of more accommodating — if still trim — trunks inspired by the board shorts he'd seen surfers wearing in Southern California. Fellow denizens of the Côte d'Azur immediately began asking after the innovative, vibrant beachwear, and Fred started making and selling them on request. Before he knew it, he had a business — branded Vilebrequin, the French word for 'crankshaft', a cheeky reference to his previous occupation. That label quickly became a byword for Riviera-chic, marking out the wearer as someone ready and willing to pay
beaucoup d'argent
for beachside attire. When you're as close to naked as you can be without risking arrest, a pair of Vilebrequins ensures all and sundry remain aware you're a man of wealth and taste.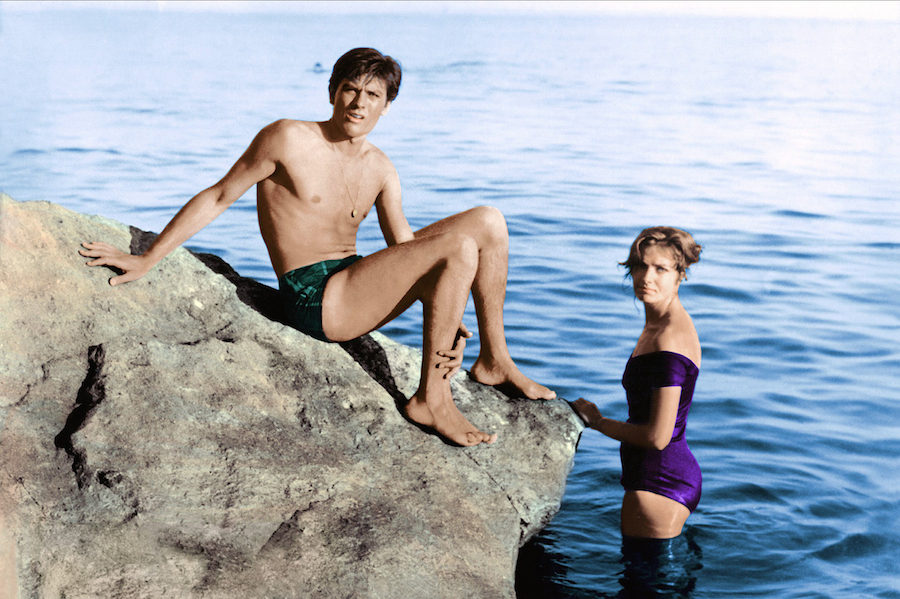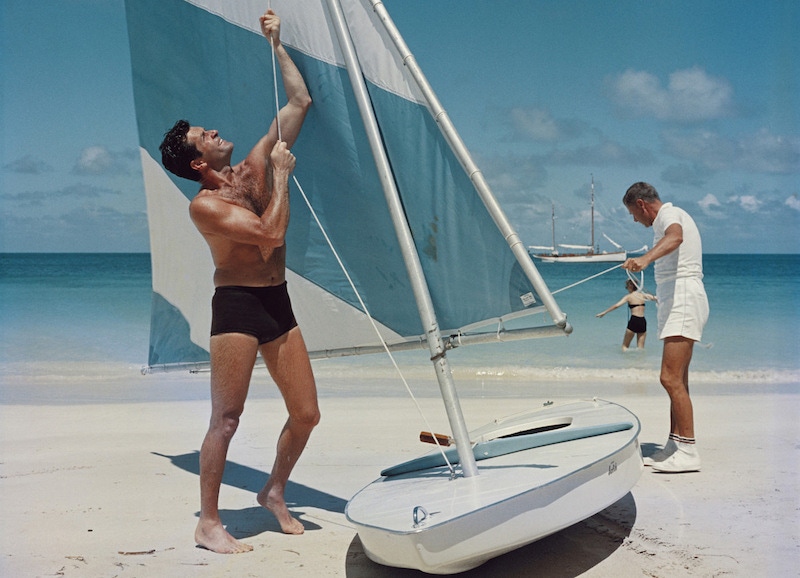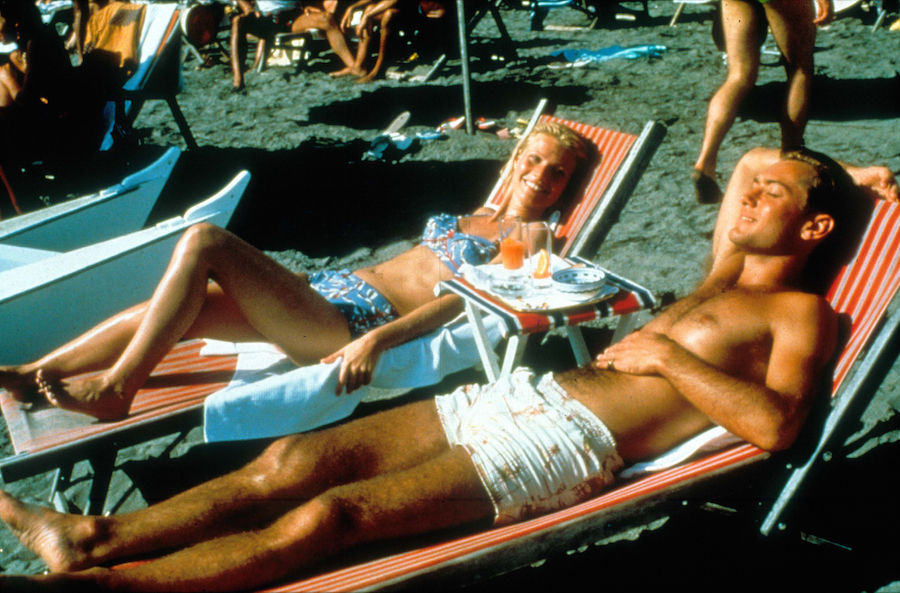 The price of a pair of Vilebrequins is more than justified by style, comfort and craftsmanship quotient. Fabricated from a high-density polyamide yarn that's spun in Italy and woven in Spain, before being brushed to the softness of vintage cotton, the shorts boast braided-thread stitching, double hems, reinforced pockets, and a high-quality inner lining and water-draining eyelets that ensure they leave something of one's endowment to the imagination. (Meanwhile, it's not for nothing that the rather more immodest Speedos are known as 'dick stickers' in their plainspoken country of origin, Australia.) While Vilebrequin is famed for its vivid colours and attention-grabbing patterns, those seeking a more subtle, no less beautifully crafted swim short should look to the new range purveyed by Italian tailoring house,
Rubinacci
. Cut from linen-cotton cloth in a handsome array of colours ranging from subdued olive or navy through to rich Negroni red, these benefit from having been designed by Luca Rubinacci. A passionate kite surfer and former member of the Italian national sailing team, Luca knows his way around the waves. Legendary British tailors Anderson & Sheppard also make a beautiful collection of trim swim shorts, with a choice of inseam lengths (mid-thigh to knee-grazing) and cloth selections to suit both bold and sober tastes. Ten-year-old British luxury beachwear upstart Orlebar Brown can equally be relied upon to provide dashing poolside attire — we're firm fans of the iterations featuring iconic shots by chronicler of "beautiful people doing beautiful things in beautiful places,"
Slim Aarons
. A man who's no stranger to those sorts of locales, PR panjandrum Charles Finch's Chucs brand is another London-based go-to for quality, slimline men's swimwear. With excellent swim shorts also available from stalwarts such as Ralph Lauren, Tod's, Prada and Loro Piana, there's simply no excuse for letting your standards slip at the pool or seaside. Eschew the Speedo and baggy dad board-shorts and have a stylish summer, gentlemen.