Slim Aarons: The Life Aquatic
No one has better encapsulated the sun-kissed haute vie of the blue-blooded "splasherati" than Slim Aarons.
It's not hyperbolic to say that our collective perception of jet-set-era Palm Springs, Capri, Marbella, Bermuda and Monaco are defined, in large part, by the work of American photographer Slim Aarons, who made his name capturing the lives of its enviable protagonists – or, as they're inevitably called in 2017 parlance, the "splasherati". Less of us, though, are familiar with the altogether more gruelling work Aarons built up when he spent three years, armed only with a Leica and his best self-preservation instincts, capturing the polar opposite of Europe's breezy post-war dolce vita: as a combat photographer in World War II, he documented the siege of Monte Cassino, The Battle of Anzio, the fall of Tobruk, the fall of Rome, and also – irony of ironies, given the work he is best known for –the dank realities of the concentration camps, having joined the army at 18 in 1935. Aarons' reflections on his return from war in Europe, where he was wounded, earned a purple heart for bravery and lost a twin brother, are understandable: "I owed myself some easy, luxurious living. I wanted to be on the sunny side of the street." With those sentiments in mind, having opened a Rome bureau for
Life
magazine, he spent a happy period hob-nobbing with high fliers from the local movie scene –
Fellini
, Antonioni, Sophia Loren, Claudia Cardinale – then moved to Beverly Hills in order to specialise in large-format colour portraits of, in his own words, "attractive people in attractive places doing attractive things".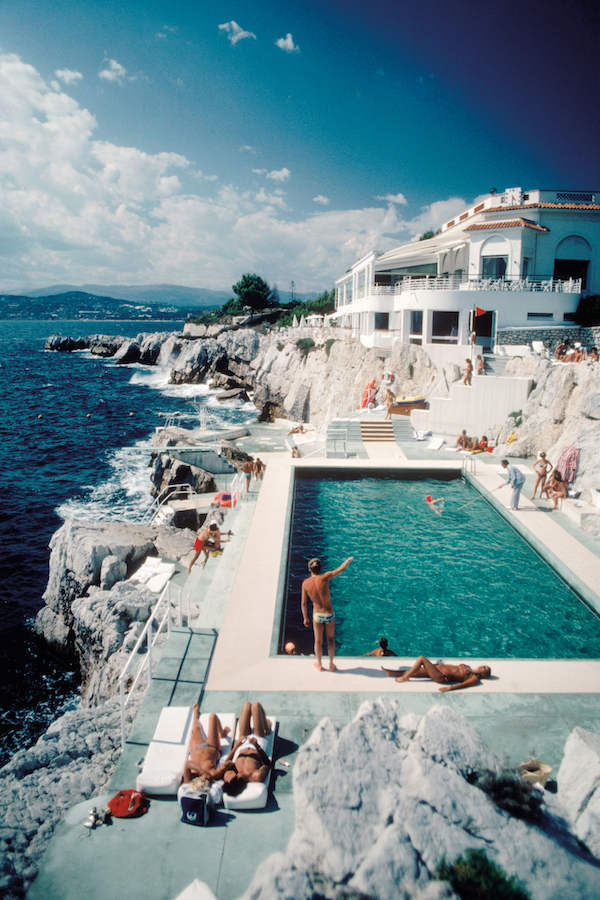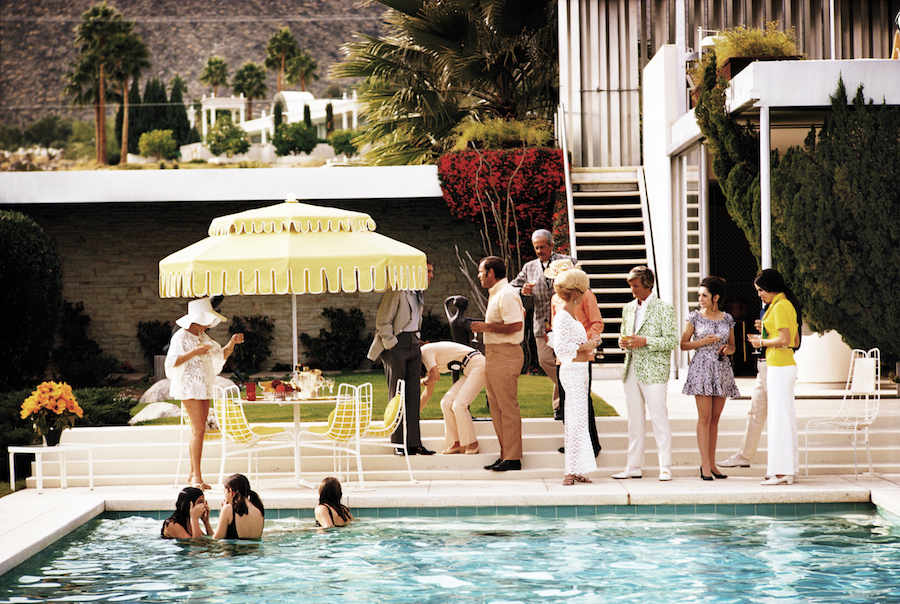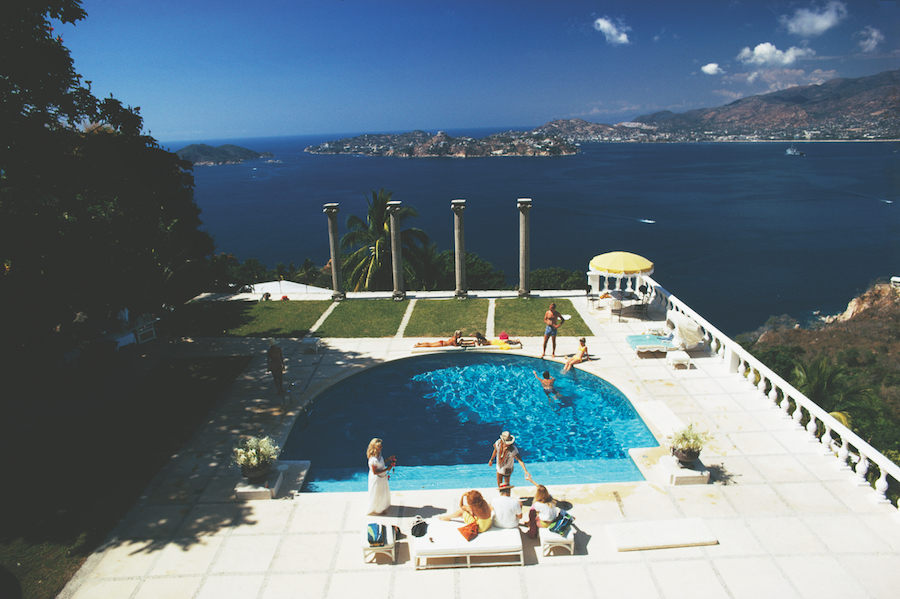 Gary Cooper
and Lana Turner were among his subjects during a period freelancing for
Life
, while events he was tasked with capturing for posterity included an annual croquet match held at Howard Hawks's estate. He ended up appearing in a couple of movies (the main character in Alfred Hitchcock's thriller
Rear Window
is thought to be based on him, and the set is based on his apartment). Before long, publications including
Town and Country,
Vanity Fair
,
Vogue
and
Harper's Bazaar
were sending him on regular missions to the
French Riviera
, the Greek and Italian islands, Mustique, Bermuda and
Monaco
to produce vibrant coverage of dukes and duchesses, princes and polo players in their natural habitat, and the body of work with which we're collectively most familiar began taking shape. His work with Babe Paley, Gloria Guinness, C. Z. Guest, Man Ray, Joan Collins (in bed with a pink poodle),
Truman Capote
, Gore Vidal, Louis Armstrong,
JFK
,
Mick Jagger
and Marianne Faithfull helped create one of celebrity culture's golden ages. Often, though, neither the DNA nor status of a subject offered quite enough for the overpowering effect he craved: in more whimsical moments, he was known to have subjects transport an entire room's furniture onto nearby lawns, and once paid a gondolier $250 to shepherd dozens of other boatmen into
St Mark's Square
– a race against time, as he wanted the sun to be exactly right.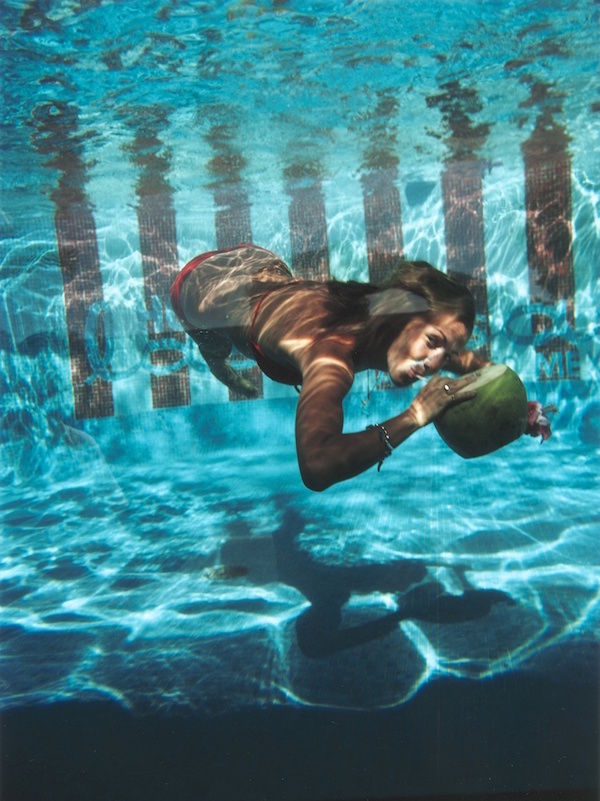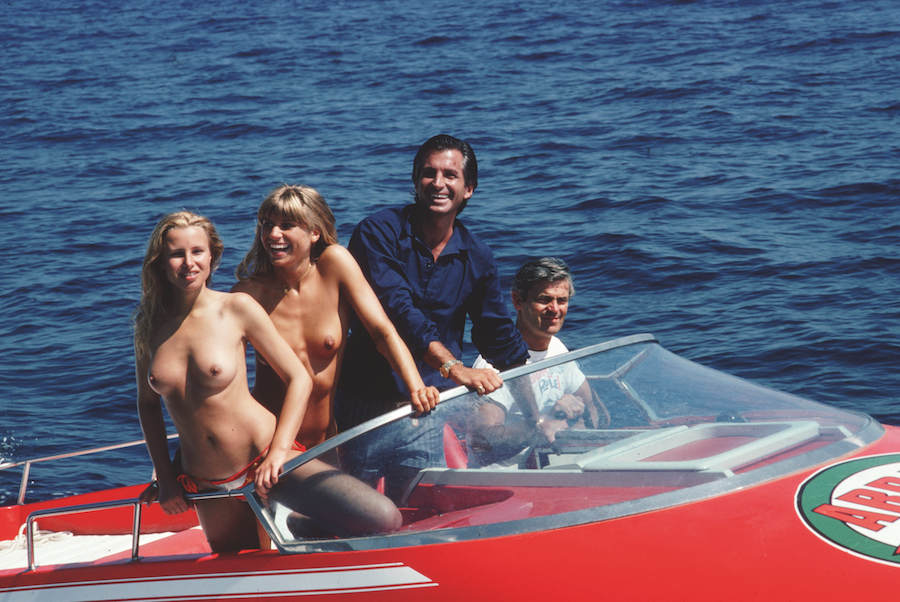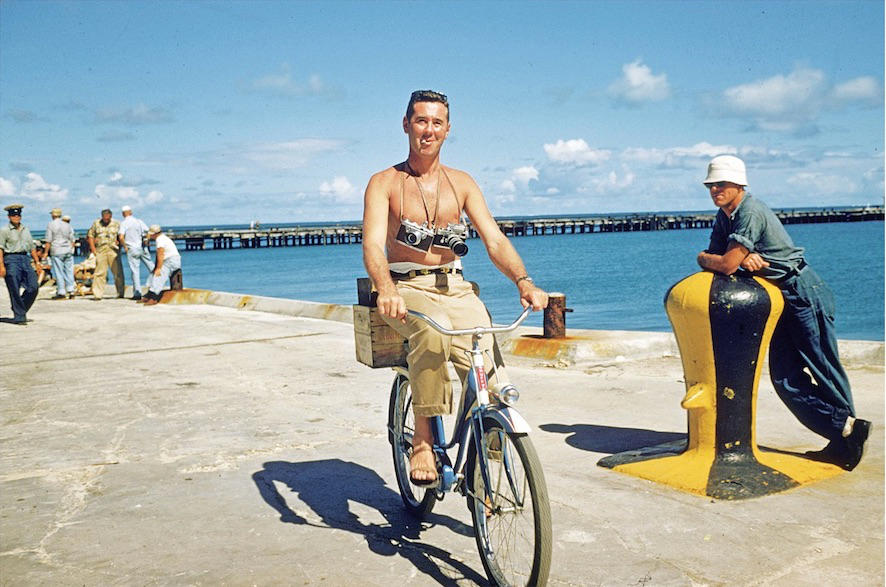 He shunned stylists and makeup artists, and had a reputation for slashes of good fortune: such as the time he photographed Madame de la Haye-Jousselin, sat atop a horse in front of the gate of her château. Moments before he set off the shutters, the animal daintily raised one hoof for the camera unprompted, as if posing for some 18th Century masterpiece in oil. But who would begrudge Aarons more than his fair slice of serendipity? His knack for channelling sun-blessed privilege in a manner which allowed any remote observer with a speck of imagination to immerse themselves in the scene was imperious. "He extracted everything that was cool and chic about [old money]," as fashion commentator Simon Doonan puts it. "He left behind all the dusty mumsiness of it and made it look incredibly crisp and stylish . . . because most rich chicks look kind of frumpy, mumsy, frowsy." There's a knack – a kind of self-imposed psychological sleight-of-hand – when it comes to enjoying much of Aarons' work. As with watching
The Talented Mr Ripley
or
La Piscine
, his shots of the pool at Hôtel du Cap-Eden-Roc, in particular, can be not so much enticing as jump-through-the-lens-and-be-there tantalising. Immerse yourself fully, though, and you'll find yourself admiring and enjoying without yearning, and realising that, when he died at the age of 89, Slim Aarons left behind not so much a body of work as a rich repository of vicarious fine living.