The Rakes of the Riviera
The epithet pluralised above, in actuality, belonged to Gianni Agnelli — the late Fiat boss after whom this magazine is named. But, says Nick Foulkes, Agnelli was just one of the many potently charming, impeccably stylish jet-set-era gents who once turned the Côte d'Azur into an arena of amorous mastery.
The south of France in the 1950s was a hunting ground for a group of men who had raised the sport of lady-killing to the level of an art form of operatic intensity and balletic grace. Contrary to what the proponents of the free-love era of the late 1960s would have posterity believe, they did not invent the concept of enjoyable, unfettered sex: all they did was to strip away the charm. The middle years of the 20th century saw the greatest-ever group of legendary seducers concentrated along this strip of Mediterranean littoral. Rather like some species that would become extinct but did not yet know it, in these men, the playboy had reached his highest evolution: impeccable manners, irresistible charm, remarkable sexual technique and an ability 
to seduce women that bordered on sorcery. French-born American designer Oleg Cassini described the 1950s as the "golden age of romance", because it was a time when grand gestures were still possible; it was an age when high-speed, transoceanic wooing became viable for the first time. The aeroplane had opened enormous romantic vistas. One could say, 'I'll meet you in Cannes for the weekend' or 'Here's a plane ticket. Why don't you meet me in Gstaad?' And then, in Cannes, Gstaad, Antibes or 100 other romantic venues, the game of seduction would still be played subtly, cleverly, with a fillip of uncertainty. The kings of seduction were men such as
Aly Khan
,
Porfirio Rubirosa
and
Gianni Agnelli
; these men established the template to which an entire generation of jet-set men aspired. In his novel
Thunderball
, Ian Fleming gave a snapshot of the popular ideal of the mid-century playboy with a minor villain called Count Lippe who drives a violet Bentley:  "The man was extremely handsome — a dark-bronzed woman-killer with a neat moustache above the sort of callous mouth women kiss in their dreams. He was an athletic-looking six feet, dressed in the sort of casually well-cut beige herringbone tweed that suggests Anderson & Sheppard. He wore a white silk shirt and a dark red polka-dot tie, and the soft dark brown 'V'-necked sweater looked like vicuña."  It was all the information that
Bond
, Fleming and Fleming's countless readers needed to know to identify Lippe as "a good-looking bastard who got all the women he wanted and probably lived on them — and lived well". Here, in short, was the ideal of the homo universalis as lounge lizard, a man who squanders his looks, talent, physical attributes and time on the pursuit of pleasure — and of women, to pay for it. But this snapshot of the homo Riverias of the early jet set was but a flickering and indistinct reflection of the genuine article: a satyr to the real Hyperion that was
Porfirio Rubirosa
. Sometime diplomat and on/off urbane frontman for the disagreeable 
regime of Rafael Trujillo, the tyrant dictator who ran the Dominican Republic as a large personal estate rather than a small Caribbean nation, Rubi was not bothered by the finer points of international politics or diplomacy. As he once said candidly of his younger self, "The only things that interested me were 
sports, girls, adventures, celebrities — in short, life."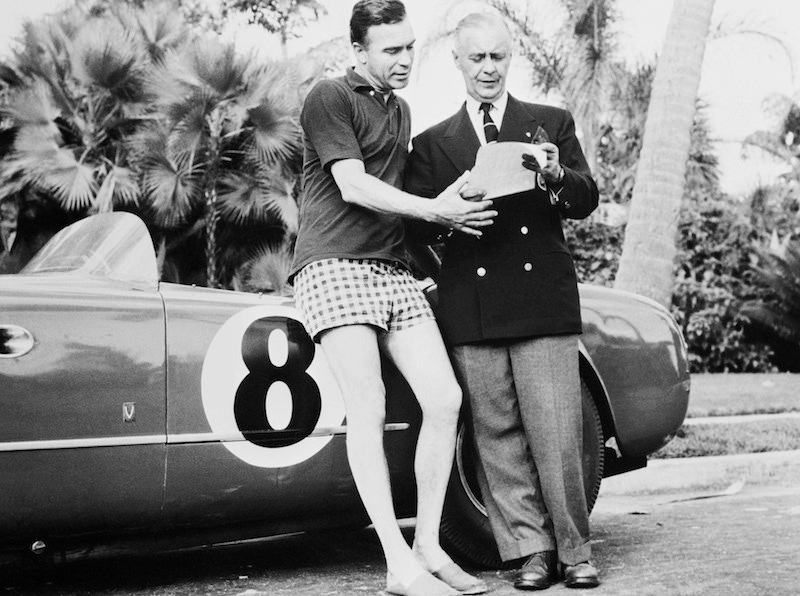 Rubirosa was one of the most celebrated lovers of the time — indeed, for that matter, of all time — and known for having a particularly large penis. "He was very proud of his abilities and endowments," noted a friend of his from the '50s, "and would, at times, perform parlour tricks. He could balance a chair with a telephone book on it atop his erection. 'It's a muscle like any other,' he would say. 'It can be strengthened.'" This being a more delicate age than ours, Rubi's endowments were alluded to coyly (the oversized peppermills favoured by Italian restaurants, for instance, became known as Rubirosas). However, the man who saw himself as the 'jet-set Proust' was rather less reserved on the subject. "That quadroon cock," enthused
Truman Capote
in
Answered Prayers
, his controversial and unfinished roman à clef about international society, "[was] a purported 11-inch café-au-lait sinker, thick as a man's wrist." However, to cast him as a gigolo, a stud and an anatomical marvel — a sort of superior fairground freak — would be to miss out on the overwhelming characteristic of Rubi: his charm. Barbara Hutton put it very well: "He is the ultimate sorcerer, capable of transforming the most ordinary evening into a night of magic." And it was this quality of charm that he shared with his greatest rival for the title of 'Playboy of the Century'. By the '50s, Prince Aly Khan was a legend: racehorse owner, jockey, womaniser, gambler and maniacally fast driver of sports cars — pursuits not entirely compatible with his being a religious-leader-in-waiting. His father was the Aga Khan III, a direct descendant of the Prophet Mohammed and a spiritual leader — Imam of the Ismaili Muslim sect, a hereditary role that he had assumed as a child of eight upon the death of his father in 1885. Clearly, the Aga Khan III was by no means a chaste fundamentalist ascetic: by 1908, a young Italian ballet dancer called Teresa Magliano was expecting his child. By the 1950s, that child had grown into one of the two most adept lady-killers of the century: the dashing, restless, tirelessly gallant Aly Khan. Aly was divine — literally. One day, he would inherit his father's role as a sort of living god. But it was not this trait that attracted women to him. He had a reputation for sexual prowess that rivalled Rubi's, mantling him with a mist of innuendo and double entendre. "No matter how many women Aly went with," recalled a friend, "he seldom reached a climax himself. He could make love by the hour, but he went the whole way himself not oftener than twice a week. He liked the effect it had on women. He liked to get them out of control, while he stayed in control — the master of the situation." Inevitably, a cloak of myth began to surround Aly's amorous achievements. According to some, he would plunge his arms into buckets of ice kept at the bedside (which does rather militate against sexual spontaneity). Oleg Cassini, meanwhile, had it on good authority that Aly was peerless when it came to cunnilingus. But he was much more than an expert sexual technician; he was possessed of the vitality and glamour of a man of action, and he was just as tireless out of bed as he was in it. "I once left Aly at four in the morning in Deauville," recalled one awestruck and exhausted friend. "When I got back to his house late that same day, he had ridden a horse in the morning, played tennis, flown 
to England to watch one of his horses run, flown back, and then we played bridge until three the next morning. Meanwhile, he 
had a few girls around to relax, too. At three in the morning, he took his car and drove off to the casino."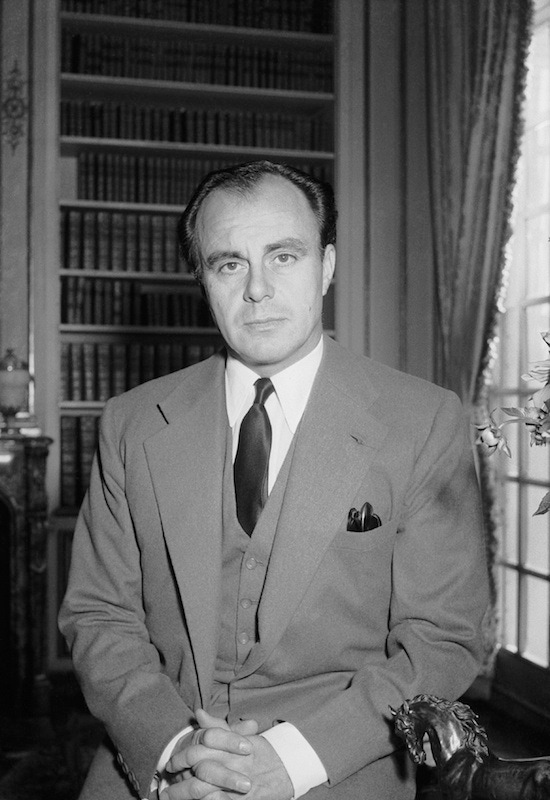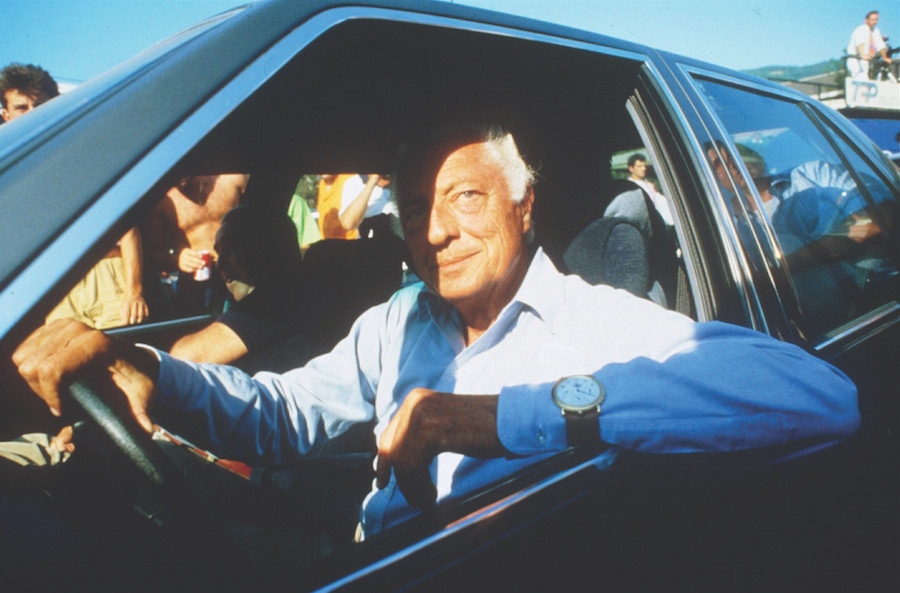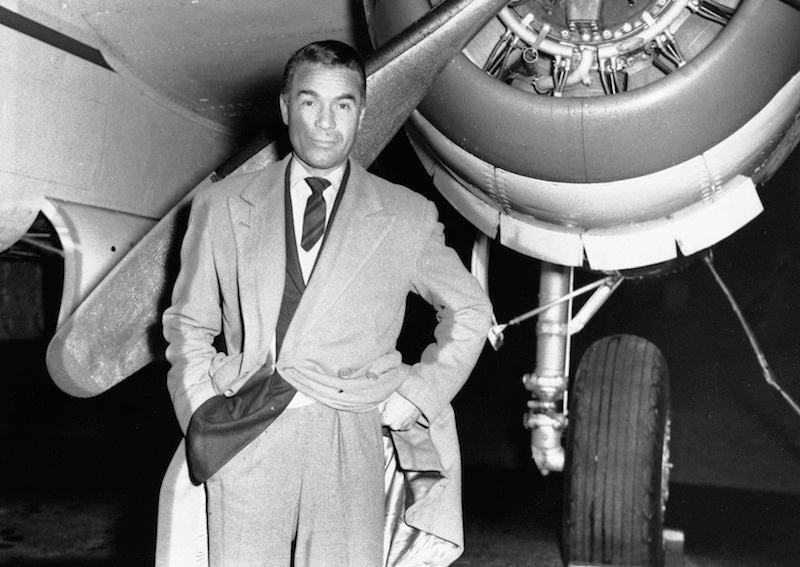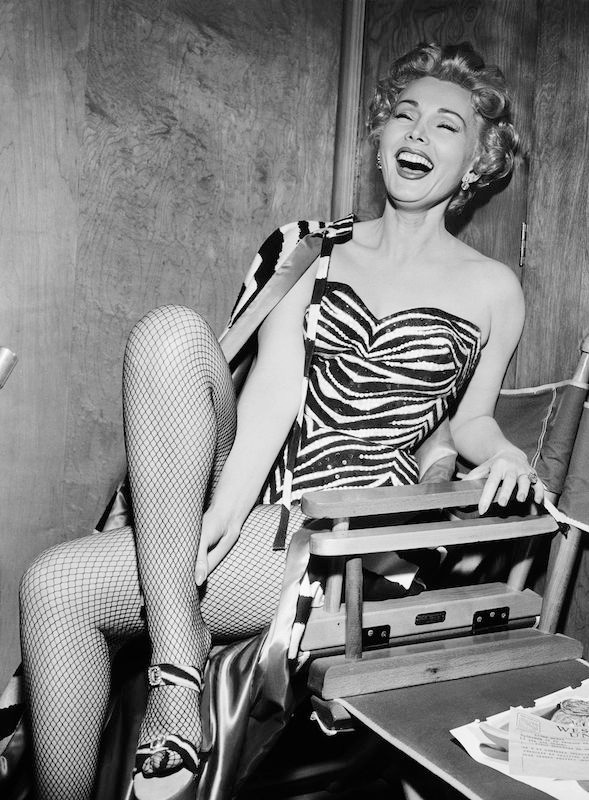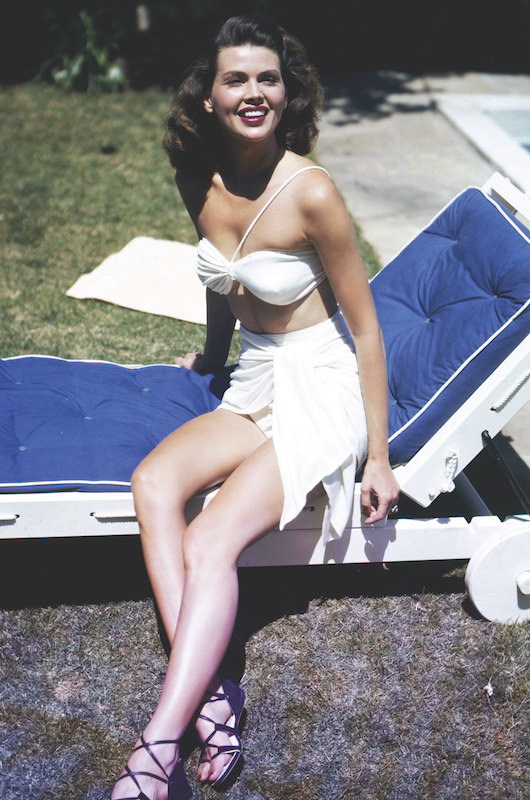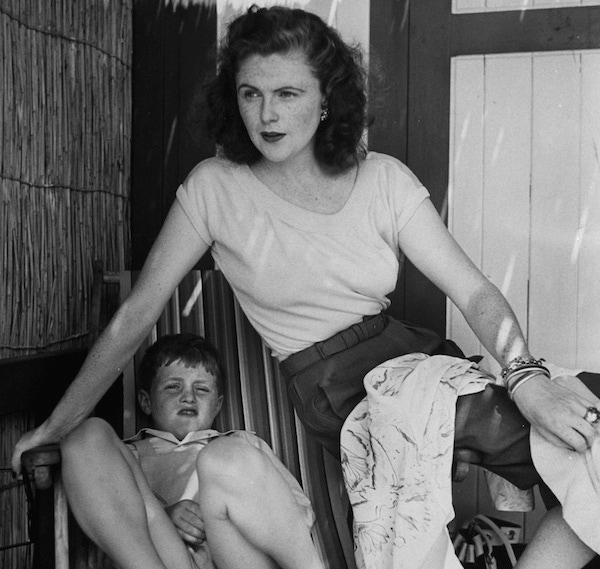 As Elsa Maxwell recounted, "Every facet of women delights him. He loves the way they dress, walk, speak, think and react emotionally. When he is with a woman, he makes her feel [like] no other person exists for him. He talks to her with breathless excitement. His eyes burn her intently. He dances with her slowly and rapturously, as though it is the last time he ever will hold 
her in his arms." Elsewhere, another of the other great lady-killers of the day — a frequent guest at l'Horizon, and a man also born into a significant dynasty — was garnering a reputation as a dandified, skirt-chasing sybarite. "Manicured nails, refined habits, deft use of four languages, absolute indifference to finance or to the problems of industry," wrote the Italian communist paper L'Unità in 1959 of this man. Yet today, the image we have been bequeathed of the man to whom it was referring —
Gianni Agnelli
, also known as 'L'Avvocato' — is of the grand old men of Italian industry: the sun-spotted, fissured face; the studied eccentricities of dress, like the watch worn outside the shirtsleeve or the
button-down
collar worn unbuttoned; the personification of power in a country where government terms were counted in months rather than years; an unelected president for life, described by Henry Kissinger as "the permanent establishment, the continuity, that Italy can be proud of". After WWII Italy was in ruins, and the state-of-the-art Fiat factory wrecked. Shortly before his death, Gianni's grandfather had suggested that he might like to have a bit of fun before settling down to run the family firm — get it out of his system, sow a few wild oats and so forth. Always a dutiful grandson, he took the dying man's advice. Leaving the firm in the care of his grandfather's able manager, Vittorio Valletta, but taking an annual income said to be in excess of USD1 million a year, Gianni Agnelli took not so much a gap year but a gap generation. He wouldn't go on to take over Fiat until 1966. Among the beauties to have fallen for the aquiline automobile heir were Anita Ekberg (who was once found standing naked on top of Agnelli's desk by a business associate who turned up for a meeting); Linda Christian (who was also pursued halfway around the world by Francisco 'Baby' Pignatari — Gianni's Latin American alter ego); and Danielle Darrieux (Rubi's beautiful wartime wife). He also picked up one of Aly's lovers on the terrace of l'Horizon, Pamela Churchill — then daughter-in-law of
Sir Winston
and estranged wife of his son, Randolph. When her father-in-law first heard of the liaison, he reputedly asked, "What's this I hear about Pamela taking up with an Italian motor mechanic?" Nevertheless, an abundance of playboy charisma more than compensated for the whiff of engine oil, as Agnelli charmed the famous British statesman. Pamela was far more than just another floozy to be enjoyed by the playboys of the period though. She knew how to entertain graciously, and how a house should be run and decorated — knowledge that was apparently valued by Gianni. Today, of course, Agnelli's name has become shorthand for an apparently effortless sense of style. He was an almost-Boethian embodiment of chic — a self-fulfilling prophecy in that everything he did was, ipso facto, cooler than the coolest thing on a cold day at the North Pole, and was immediately imitated by his countless admirers.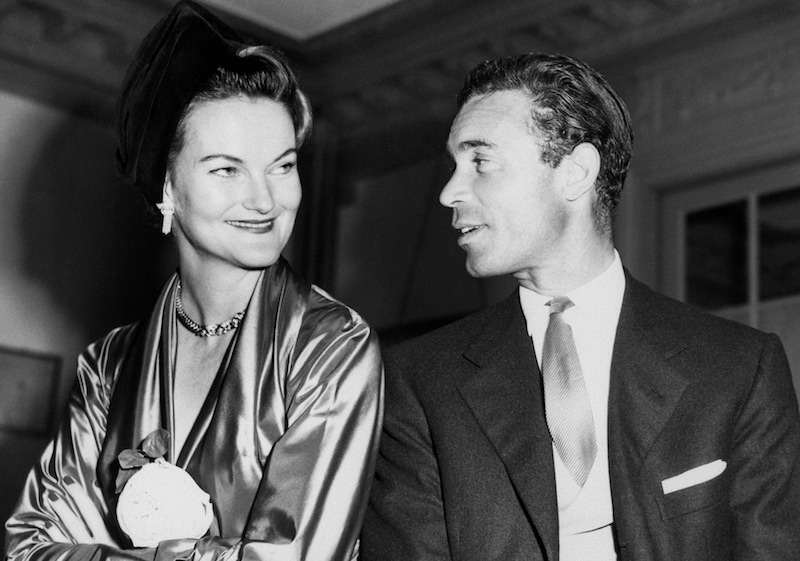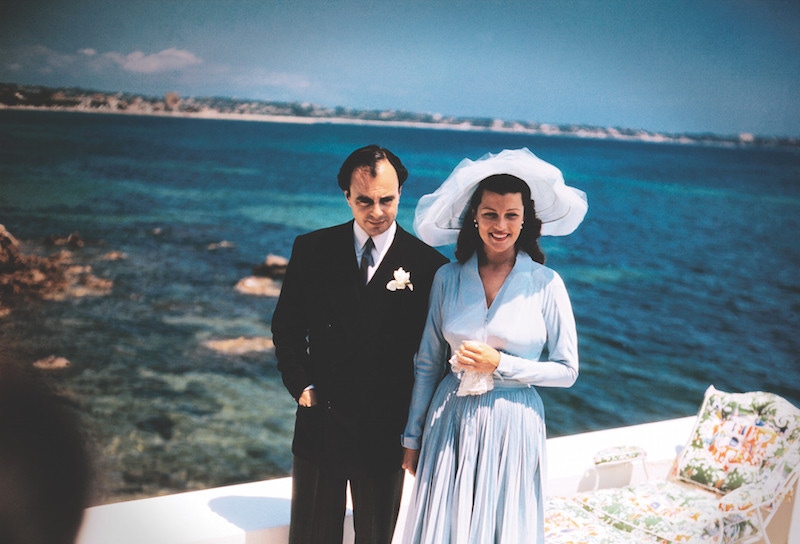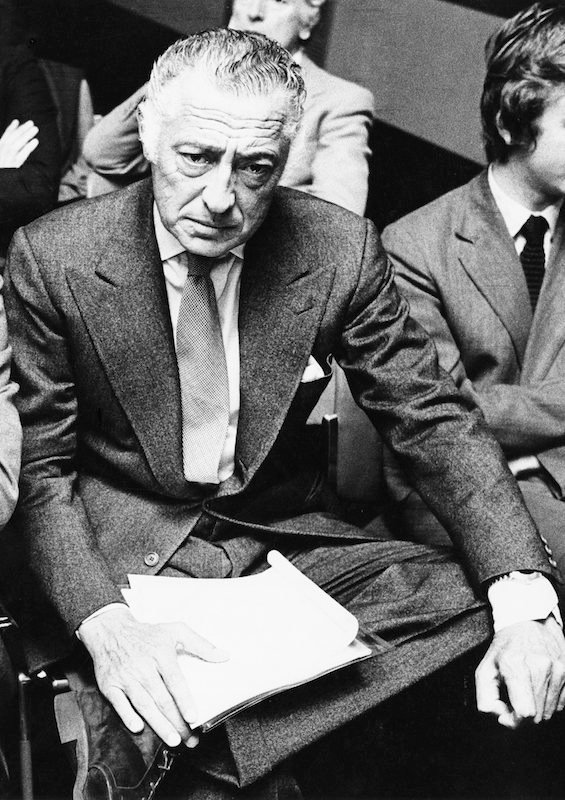 A friend of Agnelli's, Taki Theodoracopulos, looking back on those days, realised that the former had perhaps placed too much importance on style and panache. "Gianni cared immensely about style — things had to be done the right way," said Theodoracopulos. "His one great fear was lacking style. Everything had to be done stylishly. And that's a big fear when you think of it, you know, to always get it right, instead of saying 'Oh, fuck it' once in a while. He was very concerned with that, which I think is a great burden. He kept you there in awe. He had to keep up the image and mystique." The Riviera in the early '50s was a kind of finishing school for the young Italian prince, and Pamela was a brilliant teacher. "He became more international in her company," said Princess Galitzine, a friend of the Agnellis. "She taught him a lot — in entertaining, in taste, in things like selecting furniture." Pamela became his official consort — a sort of Wallis Simpson to his Prince of Wales — doing her best to make herself indispensable to him in the hope that they would marry. They held court at 
grand villas on the Côte d'Azur, first renting the Château de la Garoupe. Then Gianni bought La Leopolda, a sprawling villa that immediately put him in a different league. More impressive than even l'Horizon, it would, for a while in the early 21st century, come to be spoken of as the most expensive house in the world, reputedly selling for half-a-billion dollars before the deal fell through. The most impressive house on the Côte d'Azur, it was the apotheosis of Riviera aspirations. "It was a most luxurious scene while it was still going strong in the 1950s," recalled Oleg Cassini. "There were often 20 houseguests, some of whom stayed for weeks, as I did on occasion. There might be as many as 100 guests for a gala dinner party, a mix of the most glamorous people from international society, politics and entertainment." For Cassini, nothing else in his life would ever come close to those elysian days at La Leopolda. He said, "Later, I would spend time with
President Kennedy
in Newport and there would be the appearance of a grand lifestyle — helicopters, yachts, a Secret Service brigade in attendance — but never the number of servants, the sheer luxury of Leopolda." Even when Pamela was recognised as the châtelaine of various Riviera abodes, Gianni was too much of a man of his time and his crowd to remain faithful to her. "In his early days, Gianni was not very responsible," recalled Bill Paley, the late CBS chief and fellow member of the international set. "He attracted females and he didn't have to do very much." His relationship with Pamela quickly dissolved, and in 1953, Agnelli married Princess Marella Caracciolo di Castagneto. However, if his family or the management at Fiat had hoped that frequent confrontations with his own mortality from various near-death crashes and the acquisition of a well-born wife expecting his first child would slow him down, then they were to be disappointed even as his middle age approached, he showed little sign of acting it. "I'll never forget it — it was August 1962 and we took a Caravelle [a medium-range jet] from Rome to Nice," recalls Theodoracopulos with a smile, recalling a summer half a century ago. "[Aristotle] Onassis then gave us a ride in a helicopter from Nice." The grounds of La Leopolda were certainly big enough to have the helicopter touch down, but that was not the Agnelli way. "We jumped out of the helicopter into Gianni's swimming pool. I remember Onassis shook his head and said, 'Why?'" The answer to that question is, of course, so that later generations could look back and marvel at a time when the rich really were different, and not just the bloated, tasteless oligarchs whose idea of good taste is to build a boat that is longer, heavier and more hideous than that of their rivals. Jumping out of a helicopter into one's own pool has style, and for the
jet set
, style was of paramount importance. It was a man's world, though the women in it were just as remarkable as the men who seduced them.
This is a shortened version of a feature that first appeared in issue 32 of The Rake. To read the full article, subscribe here.