The Enigma of Arrival: Aly Khan
Jockey and womaniser Prince Aly Khan pulls top trio behind
Gianni Agnelli
and
Porfirio Rubirosa
as we celebrate three of the icons who have continuously inspired and empowered The Rake over 50 issues.
Our third founding father was an unfathomably wealthy racehorse owner, jockey, womaniser and UN sweet-talker descended from no less than the Prophet Mohammed. At a time when poverty in India was "quivering" (to quote Nobel laureate VS Naipaul), Aly Khan was the maverick only son of the Aga Khan, one of the richest aristocrats in the world, and had much in common with kindred rakes 
par excellence
 Agnelli and Rubirosa – restlessness, a gift for diplomacy, cosmopolitan looks and outlooks, Riviera chateaux and countless high-society romances.
If ultimately he suffered the same sad fate as Rubirosa, his start in life (born into a multi-millionaire dynasty in Turin) resembled Agnelli's. The son of the Nizari Ismaili Aga Khan and an Italian ballerina, Aly had an unusual education: he was privately tutored as a boy, sent off to Cairo at 18 to train in "Imsak" (an Egyptian sexual art form), and studied law at Lincoln's Inn, which he interrupted to become a war hero. The French Foreign Legion posted him back to Egypt, then he served as a captain in the Allied landings with such distinction he received both the Legion of Honour and the Croix de Guerre (future forays into southern France would be rather more leisurely).
Khan's admission that he had been "involved with several women" was quite the understatement: he romanced Margaret Wigham, Viscountess Furness (who was seeing then-Prince of Wales, Edward VIII, at the same time), Pamela Churchill (like Rubirosa), Zsa Zsa Gabor (like Rubirosa), Judy Garland, Kim Novak and Simone Simon. Khan allegedly used to dip his fingers in rosewater to sustain his lovemaking for as long as possible. One conquest said that he used to flare his nostrils from across the table at women he admired, "like Rudolph Valentino in the silent movies" (or, indeed, one of his horses).
Somehow he found time to marry twice, first to fellow dynast Joanna Barbara Guinness. Within seconds of seeing her at a dinner party, Khan introduced himself with the words: "Darling, will you marry me?" Though already married, she relented and converted to Islam to marry Khan, but it didn't last as Khan couldn't remain faithful. Then came Hollywood actress Rita Hayworth, who quit cinema and divorced Orson Welles to become Aly Khan's second wife (Welles called him "a nice man, a charmer", but "the most promiscuous man in Europe" and totally wrong for Hayworth).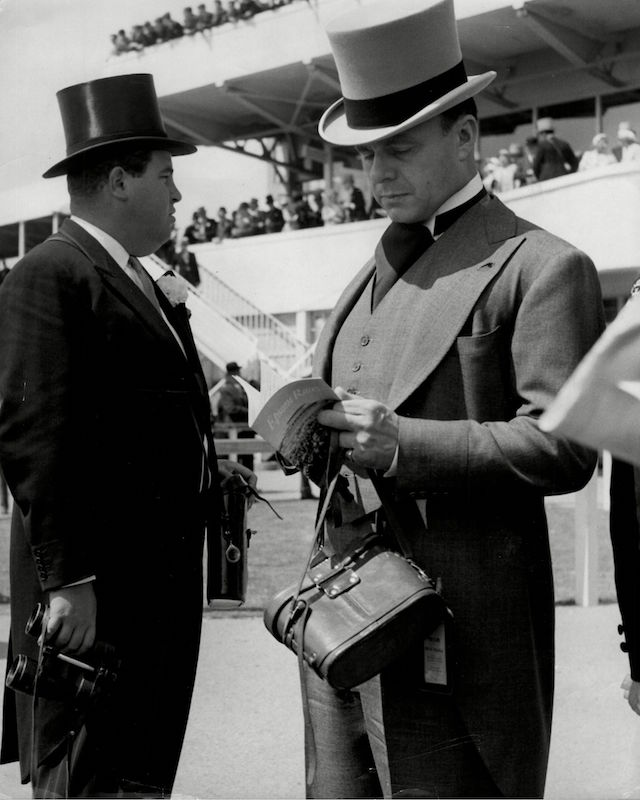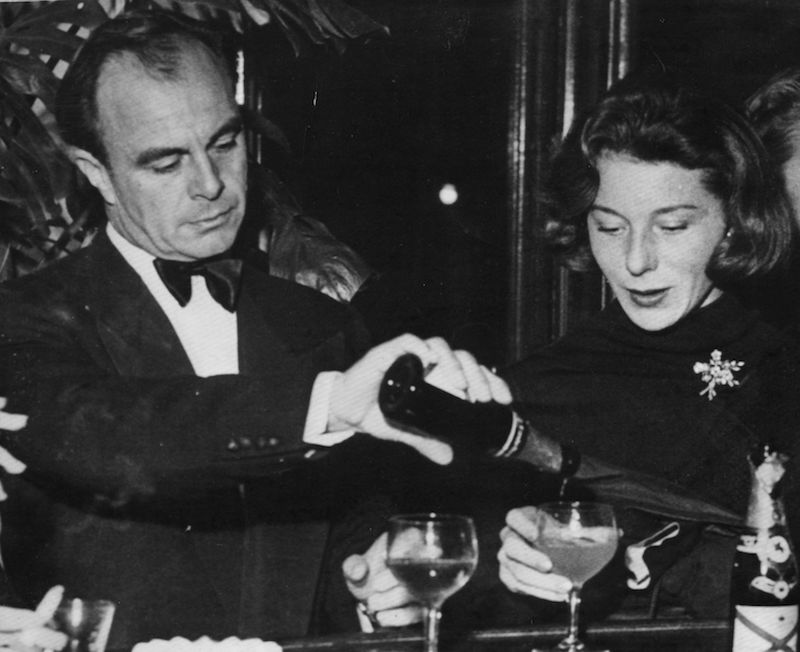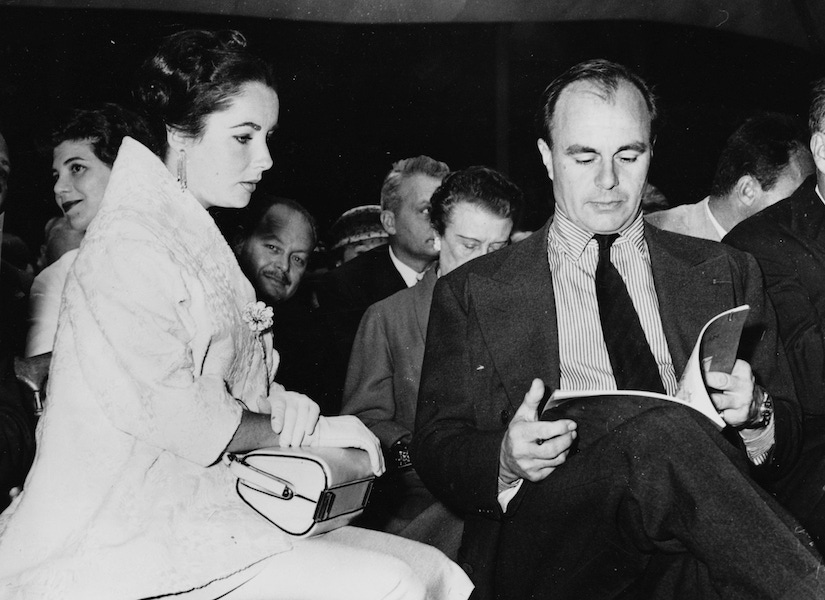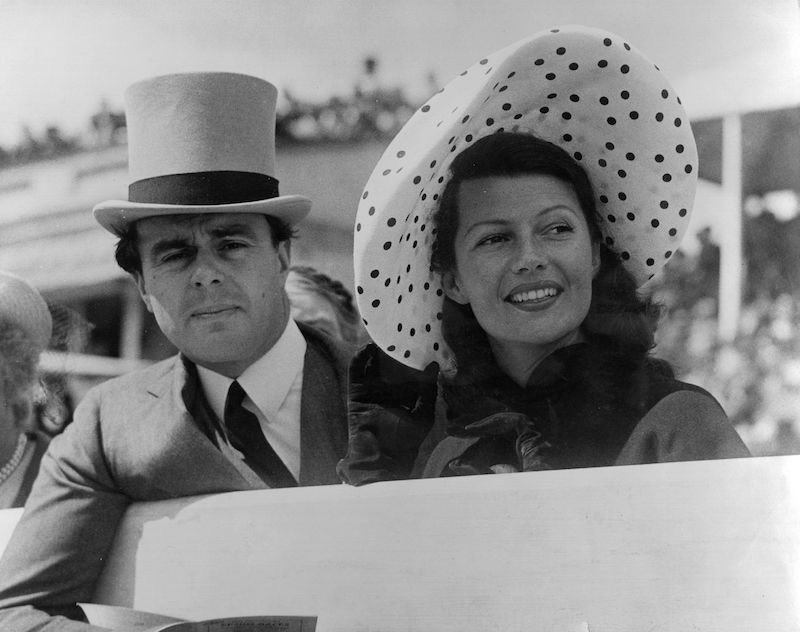 He was right. Their wedding at the Chateau de l'Horizon was a fantasia of Riviera excess. According to Anne Edwards' 
Throne of Gold
, a hundred security guards and a boat patrol were hired to ward off the press. The pool was filled with cologne. As Yves Montand sang, guests got through over 600 bottles of champagne and fifty pounds of caviar (even the Aga Khan bristled: "Too much caviar, Rita; too much caviar".) In 1949, they had daughter Yasmin, but Hayworth threatened to divorce Khan when he was spotted dancing with actress Joan Fontaine in the very nightclub where he and Hayworth had met. It ended soon after, Rita resigned to the fact that "Aly is very nice, but he doesn't really understand family life".
As his father once mused, "if Aly would only choose his women as well as he does his horses". A polymath breeder, trader and jockey, he ran stud farms in Ireland and France spread over 3,000 acres and worth over $8 million (about $90 million today). As a jockey, he won at the Prix des Lions, French Amateur Derby, Le Trambley, Chantilly and Longchamp. A man of exceptional stamina, he allegedly went to bed at 3:30am and woke up two hours later, and his spirit of adventure wasn't confined to horseback. With a group of friends, he once flew from Bombay to Singapore via Karachi, Rangoon and Kuala Lumpur, at the time the longest ever civil flight. He won Grand Prix races in France, Monaco and Italy, broke his leg three times skiing and Vanity Fair suggests his big game hunting haul included "three lions, seven tigers and some twenty leopards".
Amongst a dazzling property portfolio (apartment in New York, manor houses in Ireland and Paris' Bois de Boulogne, villas in Normandy and Lake Geneva), the crown jewel was the Chateau de l'Horizon, a Romanesque-Moorish idyll designed by Barry Dierks, a Pittsburgh-trained architect recommended by Somerset Maugham. In its review of Mary S Lovell's 2016 book 
The Riviera Set
, 
The Spectator
 quips that "the emotional baggage of most of the guests could have been designed by Louis Vuitton" (one photo shows Winston Churchill bombing down a water slide).
It wasn't all caviar and water slides for Aly Khan. When his father died in 1956, the title of Aga Khan skipped a generation to grandson Karim, an unassuming Harvard graduate. Instead (like Rubirosa), Prince Aly devoted himself to international diplomacy and acted as Pakistan's Permanent Representative to the UN, where he would turn up in striped trousers and black coat, the Legion of Honour ribbon tucked into his buttonhole. Five foot six and thin on top, his reedy voice was enriched by an immaculate English accent. Men were baffled, women beguiled.
Alas, like fellow fast-laners Porfirio Rubirosa and Alfonso de Portago, he met a premature end behind the wheel, a victim of his own adrenaline. Earlier that fateful day in May 1961, he had told a friend at Longchamp: "Don't play my horse today - I don't feel lucky". Sure enough, he crashed his car in Suresnes while he and his pregnant fiancée Bettina were en route to a party. She survived, but Aly and and the baby didn't. He was 48.
Aly Khan was the UN Secretary-General of rakes. One friend commented on his adaptable style: "When you see Aly in Karachi in Ismaili dress he looks like a Pakistani. In Paris he looks like a Frenchman. In Rome he could pass for any upper-class Italian". At a time when Europe is on the brink of disintegration and patriotic isolationism seethes in Britain, France and the US (three of the countries closest to his heart), maybe the lessons we can learn from Prince Aly Khan – with his borderless internationalism, a come-one-come-all harmony between east and west that meshed royalty, Hollywood, geopolitics, Agnellian business acumen and sly Rubirosan charisma - are on more than just women and horses.