Ride Out: The Distinguished Gentleman's Ride 2017
The Distinguished Gentleman's Ride is celebrating its fifth anniversary this year, with the 2017 event looking set to be the most popular and ambitious affair to date.
Riding a motorcycle is not easy. When
The Rake
's founder put me up to the task of learning so I could report on last year's Distinguished Gentleman's Ride I was slightly on edge, albeit mostly due to the thought of returning from the ever-glamourous Farnborough test centre a failure. So when I succeeded in failing my category A test due to the outrageous UK law that refuses to permit sensible speeding, I was a little worried. Thankfully a swift re-test and a relaxed accelerator hand allowed me to pass second time around, and like a poor man's Louis Theroux I attempted to integrate myself into the compelling yet somewhat intimidating world of motorcycling.
Just why motorcycling culture is often viewed as menacing can perhaps be traced back to the 'rocker' subculture of the 1950s and '60s, when leather-clad greasers roamed around on their thunder-inducing two-wheeled steeds, terrorising those unlucky enough to be in their vicinity. Whether accurate or not, that is certainly the image that was portrayed by the media at the time. It is also the perception that Mark Hawwa wanted to eradicate when he conceptualised The Distinguished Gentleman's Ride in 2012. Founded by Hawwa, the DGR's recipe is simple; ride your classic motorcycle whether it be a café racer, scrambler, bobber or softail; come suitably dressed in your most splendid tailored ensemble; and raise as much money as possible in aid of prostate cancer research and suicide prevention. But also, and very importantly, remain impeccably mannered and polite at all times. There are hundreds of rides that take place across 90 countries around the world all on the same day each year, with the biggest and most popular in New York, Sydney and of course London. The 2016 ride saw the most participants ever, with the total money raised a staggering $3.6million, yet that figure is set to be trumped this year as the total goal is in excess of $5million.
Mr Hawwa first came up with the idea for the DGR when he came across an image of
Mad Men's Don Draper
character astride a classic Matchless motorcycle, wearing one of his signature two-piece suits. The contrast between the rugged
motorcycle
and the suave nature of Draper appealed to him, and he saw this as a potential outlet to remove the negative connotations associated with riding. He explains, "In Australia we've got this very difficult mentality where people are assumed to be negative or dangerous or bad because they ride a motorcycle. So for me the first thing was to break down stereotypes and that's what we tried to do. In the first year we were riding through the heart of each city globally and people were clapping and cheering and kids were high fiving as you drove slowly down the street all dressed up". It's clear that this positive mentality is catching on, as evident in the London ride last year. From the moment the event began, when over 1000 riders collated in Stratford's Olympic Park, there was a welcoming, friendly atmosphere that really embodied the unification that was originally so important to Hawwa. Hundreds of bystanders stood in awe throughout the ride, and many gallant riders paused for photos with energetic tourists and wide-eyed youngsters.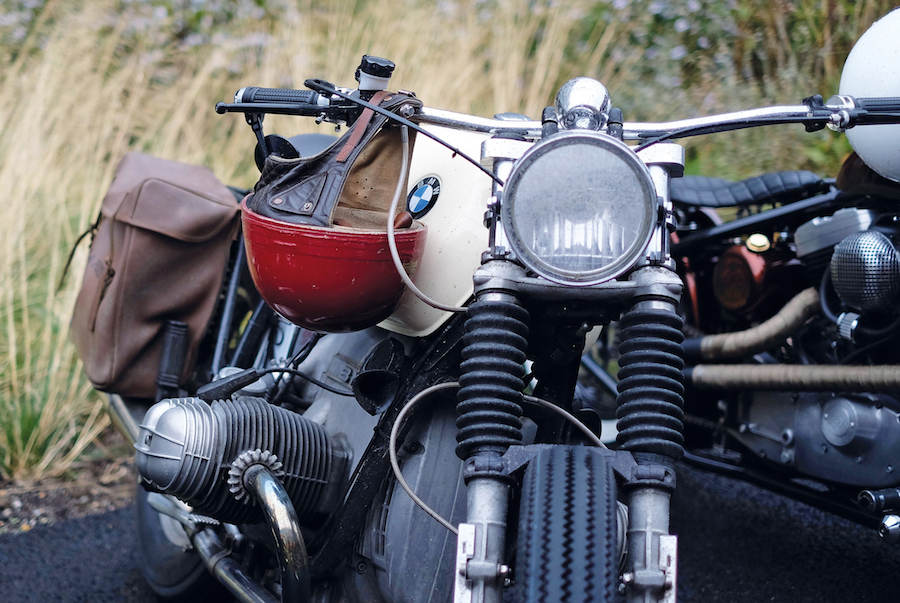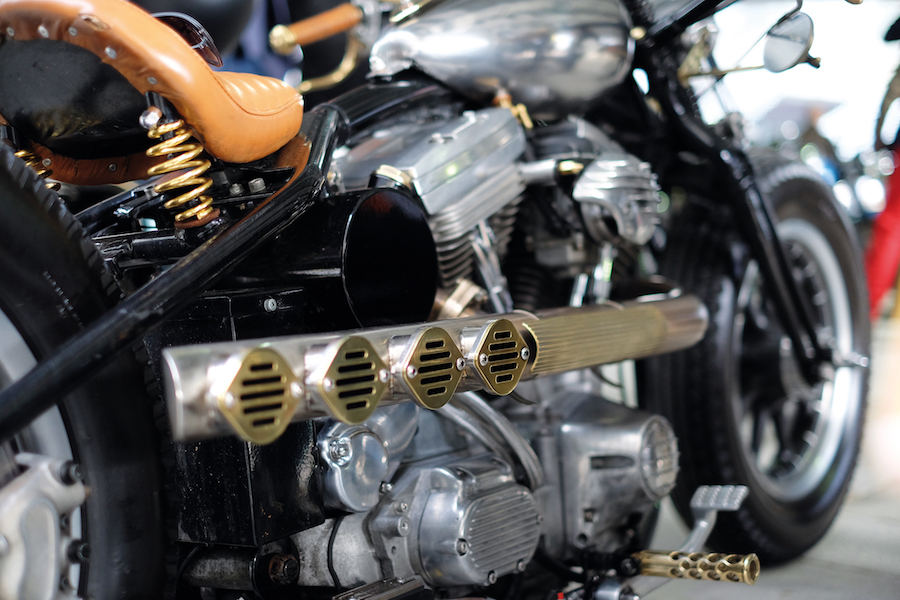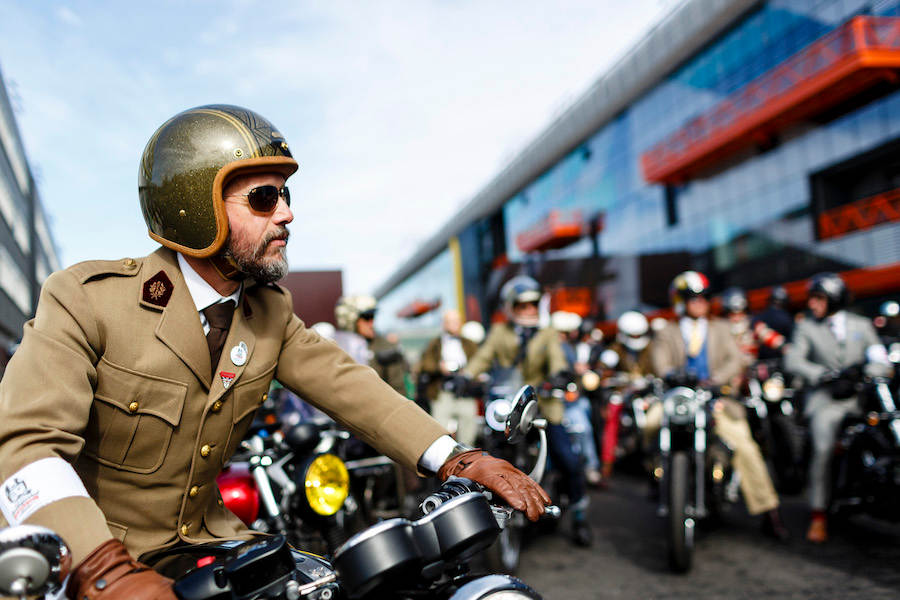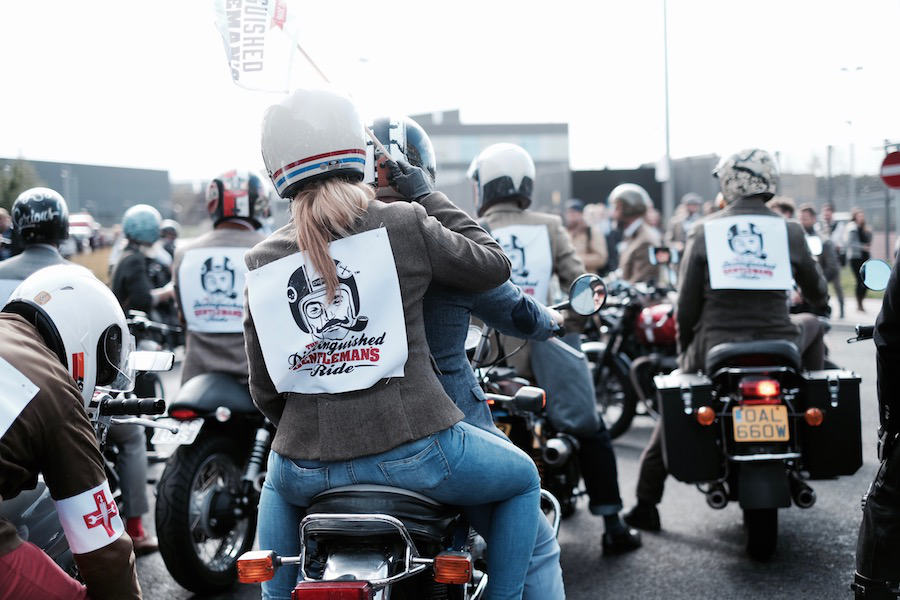 Whilst the initial idea for the DGR was to change the perception of and unify different motorcycling cultures, Hawwa quickly realised his event could be the stage for something far more significant. He told The Rake in 2016, "in the second year we decided to focus on what was important to us and that was about supporting men's health. We had a couple of members that were suffering from prostate cancer and had gone through the process so for us it was a really natural connection. Fast forward four years and we're now working with the Movember foundation, and we're both fighting the same battles so it made perfect sense to partner up and really tackle this together." Now five years in, the DGR is larger than ever and attracts big name sponsors such as Triumph and
Zenith watches
. The latter even went so far as to create a special edition of its Pilot's Ton Up watch, featuring a unique 'DGR' stamped dial and leather strap with an intricately engraved caseback.
This year marks the second time
The Rake
has got on board to support the DGR. Last year, a charity auction was held in London with great success; a total of £77,705 was raised, with items going under the hammer from brands such as Triumph, Zenith, Huntsman and more. For 2017 the auction moves to Milan, to coincide with the Milanese ride, which is expected to host thousands of well-dressed riders. Hosted this time by Neapolitan tailors Rubinacci in their flagship Milan boutique, the auction will be presented by Mr Hawwa,
The Rake
team and Luca Rubinacci and will see a total of eleven exclusive lots up for grabs. Highlight lots include a trio of prizes from Zenith; a Pilot Ton-Up DGR watch, a manufacture tour and lunch with the brand's new CEO, Julien Tornare. Triumph will be donating a Thruxton R model, which will be customised by Milan-based South Garage Motor Co., and Rubinacci will be auctioning a bespoke suit, which will be chosen by the winner. Other prizes include a one-off parka designed by Alessandro Squarzi, two pairs of Barbanera made-to-order shoes, a pair of The Bespoke Dudes Eyewear sunglasses, a Maison Goyard cigar case, a bespoke Hedon motorcycle helmet, a Huitcinq 1988 watch strap, a tattoo by Mo Coppoletta, a bespoke Toosh scarf and eight cut lengths of fabric by Vitale Barberis Canonico*.  
The Distinguished Gentleman's Ride is going from strength to strength. In just four years it has gone from a humble meet-up of like-minded individuals in Sydney to what is verging on a global phenomenon. Millions of dollars have been raised and many lives have been changed for the better, but there is still work to do in raising awareness for men's health.
The Rake
is fully behind Mr Hawwa and the DGR, and will continue to support and help build momentum for this most noble of affairs both now, and in the years to come.
For more information and to donate towards the DGR, please click here. 
*The Distinguished Gentleman's Ride x The Rake x Rubinacci charity auction takes place on Monday 25th September. If you're interested in participating in the auction, please email sfj
@therakemagazine.com
.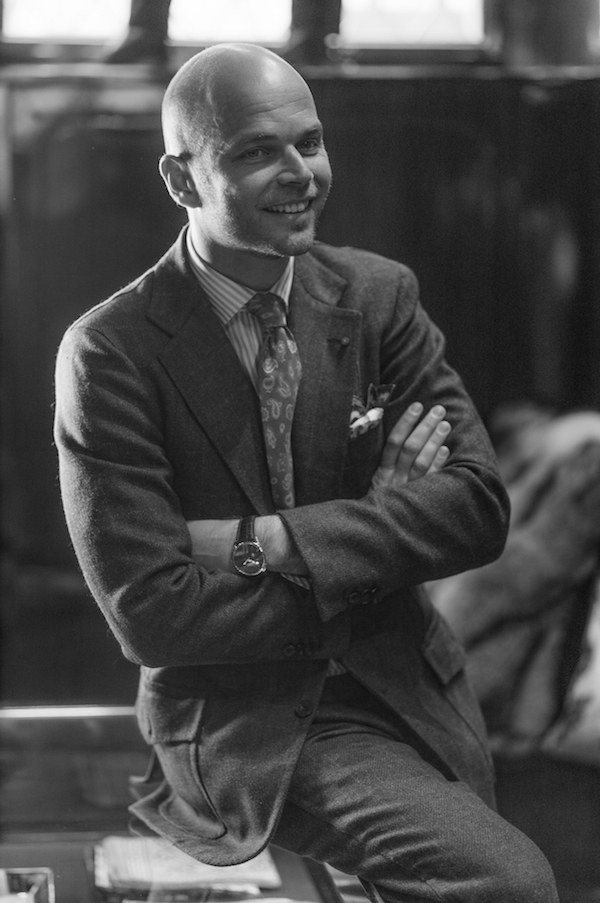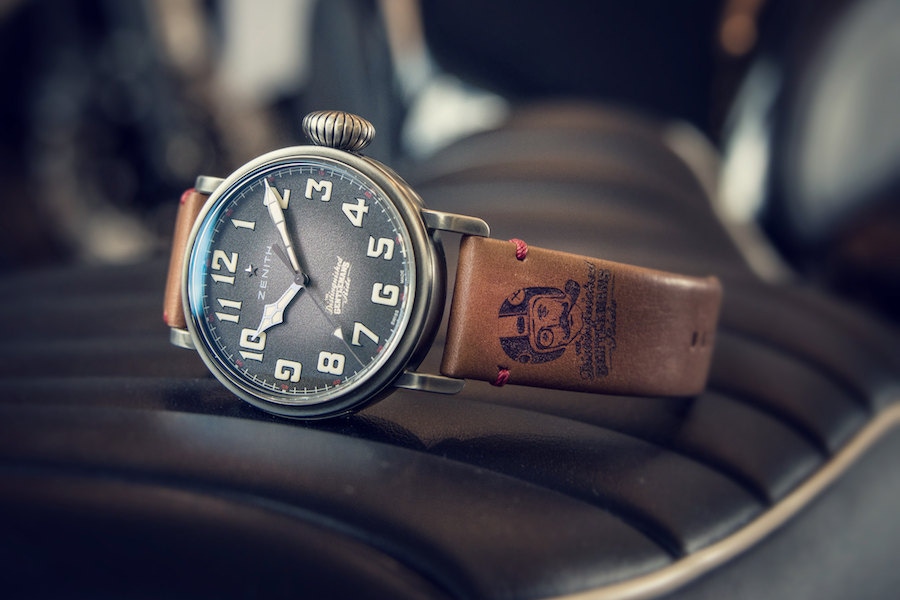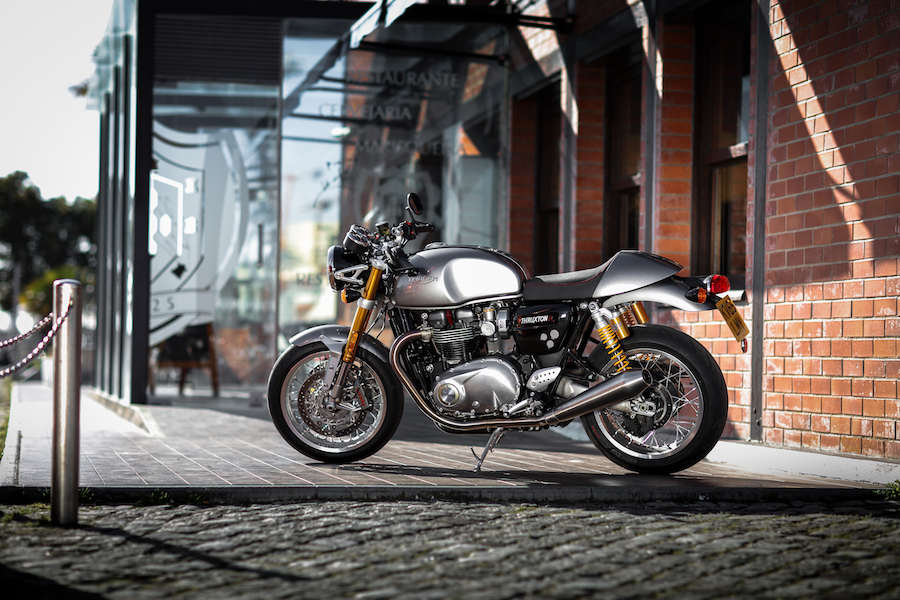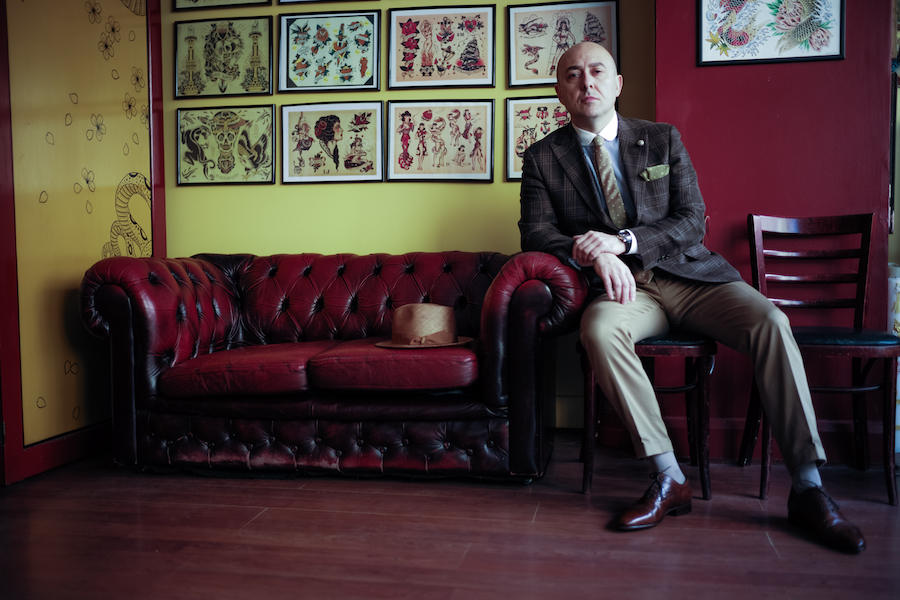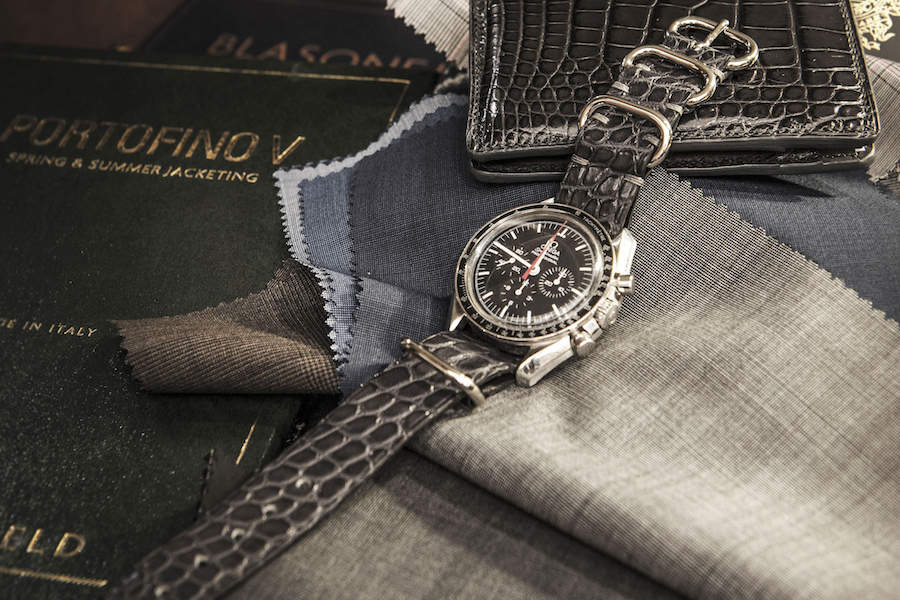 What to wear...