Golden Ageing: Robert Redford
From gun-slinging outlaw to solitary sailor, Robert Redford has played every young boy's dreams out in real life, making him one of The Rake's most admired eminence grises.
Robert Redford's career spans nearly six decades, and in that time we've seen him whispering with horses, making indecent proposals and spending 106 minutes alone at sea with a sparse script that rests squarely on his monumentally talented shoulders. Before that, he played some of the most iconic roles in contemporary cinema – the title role in The Great Gatsby, 1974, Sundance in Butch Cassidy & The Sundance Kid of 1969, Denys in 1985's Out of Africa. His billion dollar smile, rugged good looks and the rich lines running across his forehead as poignantly as the very lines of his finest movies have served him exceptionally well over the years, as a Hollywood heartthrob, style icon and role model for gentlemen everywhere. But Redford is much more than a pretty face. His career has encompassed the disciplines of acting, producing and directing, and has always reflected his personal interest in political activism, environmentalism and storytelling. As a young actor, Redford has told many an interviewer that studios were in no hurry to hire him – he was a nobody, and his collegiate good looks did nothing for the breadth of character he was eager to play. He has always credited his success to the directors and fellow actors he has been fortunate enough to work with, eventually cementing him as one of the most iconic faces of his era. The 1950s saw Redford's baby face and blonde hair typecast him as the pretty boy, the heartbreaker or the studio's money maker. But, in the words of film critic Clive James, Redford eventually "got so bored by his own beauty that he would go off and direct something". As an actor, Redford was only just coming into orbit when he began to play both sides of the camera, dipping his toe in the waters of producing on the set of Downhill Racer in 1969 (in which he also starred). Returning to the thespian's side of the lens for some 11 years, he returned to directing in 1980, taking on the title of Director for Ordinary People. This penchant for telling the story runs like an undercurrent in many of Redford's films. His interest in politics (and telling the stories people don't necessarily want told) verges on obsession – Mia Farrow (the Daisy to his Jay in The Great Gatsby) complained it was impossible to create any chemistry with Redford because when they weren't rehearsing, he would lock himself away in his trailer to watch the Watergate scandal unfold on television. He became so obsessed that he went on to play one of the journalists who were fundamental in the exposure of the White House's cover up in All The President's Men two years later. In 2010, he directed The Conspirator, which revolved around the assassination of president Abraham Lincoln, another story of personal interest to Redford. Attempting to jump on the presidential band wagon, Donald Trump quoted Redford on the back of his book Crippled America saying "I'm glad he's in there, being the way he is", conveniently skipping the part where Redford had gone on to say, "he's got such a big foot in his mouth I'm not sure you could get it out."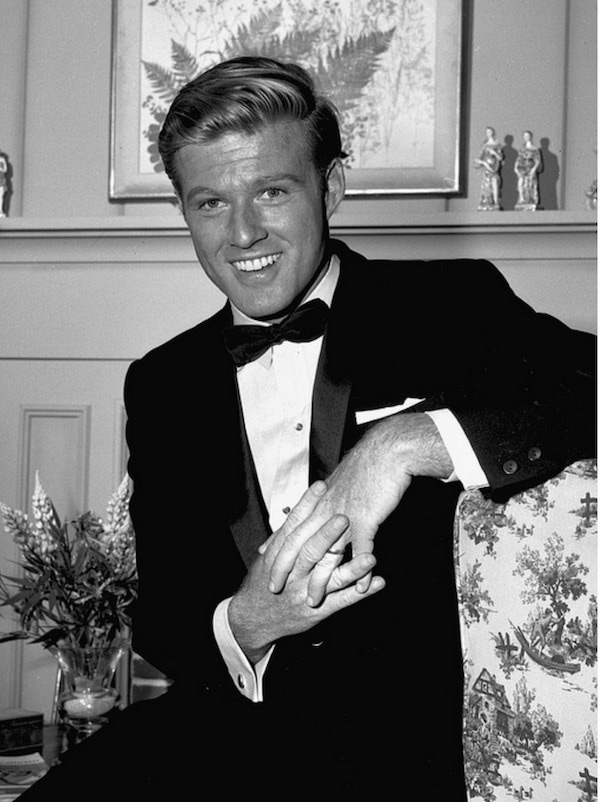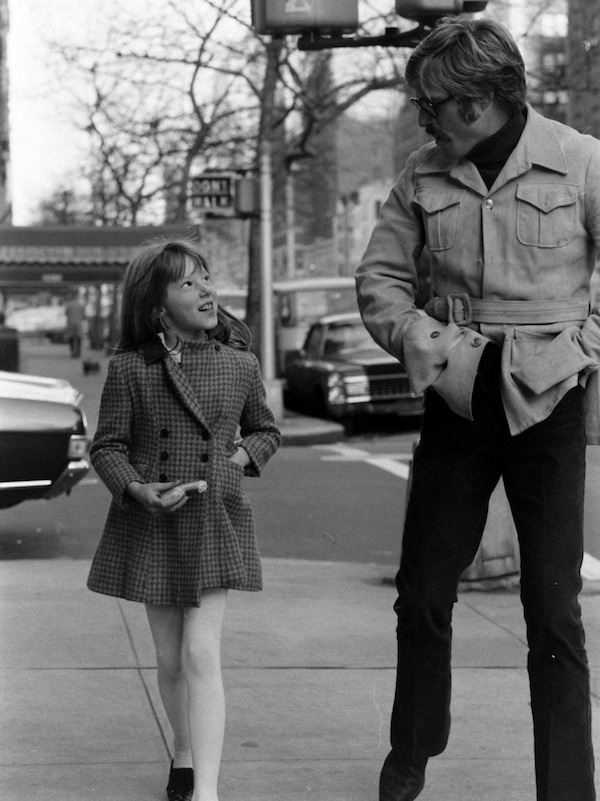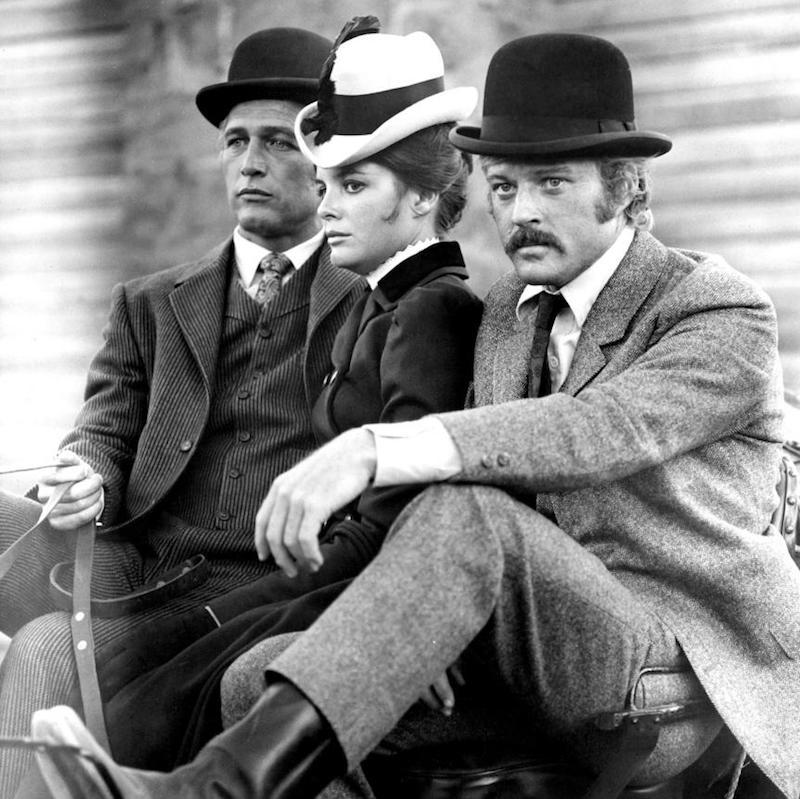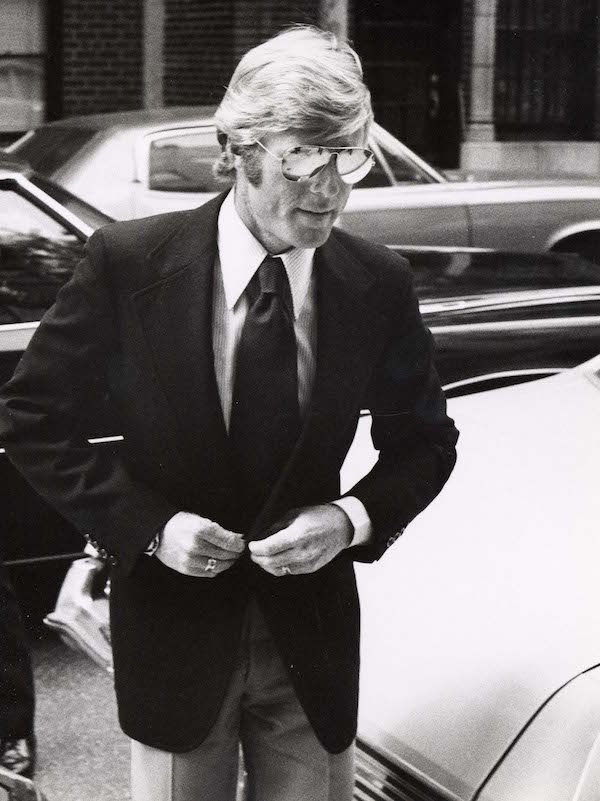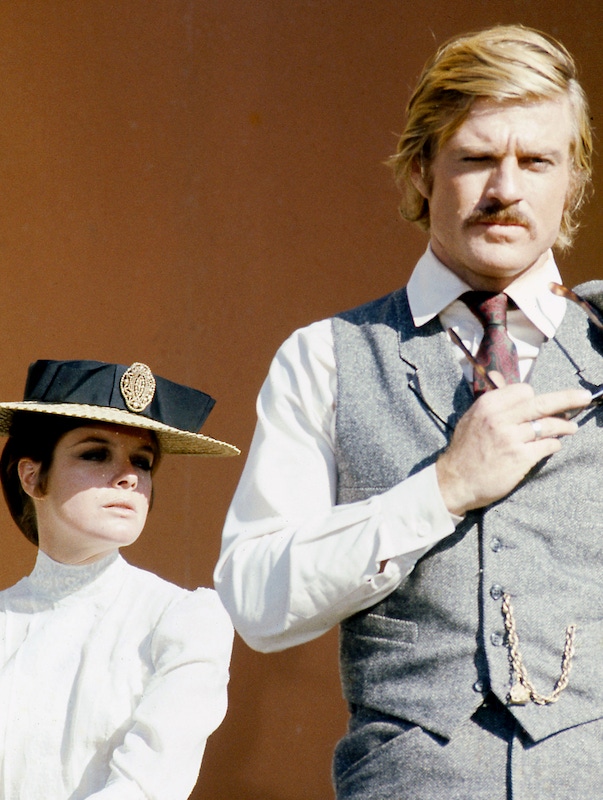 As well as being a political activist, Redford's support of Greenpeace and environmental work should not go unnoticed. The story goes that he spent his last $500 in 1960 on two acres of land in the mountains of Utah. Nine years later he founded the serene Sundance Resort (two acres became 5000) which has since won several awards for its conservation efforts and environmentally friendly policies, renowned for refusing to expand and commercialise the stunning natural surroundings and educating visitors about the local history – even off-screen, Redford needs guests to understand the story behind his 'little patch of land'. Back on camera, he teases the audience with the subtlest of tells; a fleeting facial expression, a perfectly timed silence, a gaze held a moment too long. His passion for telling tales with integrity, imagination and intensity was integral to his work with George Roy Hill (director of
Butch Cassidy & The Sundance Kid)
who he said, "really understood the importance of the story". That and working with best buddy
Paul Newman
made shooting the Academy Award-winning film "one of the happiest experiences of my life". In
Out of Africa
, one of the most poignant moments between his character and Meryl Streep's is when he hands her a pen and says, "We pay our storytellers here. Write them down some time." Almost inevitably, his passion grew into the foundation of independent movement Sundance Film Festival, which celebrates diversity and individuality in the film world. Redford's own individuality comes from his effortless ability to adopt his characters' style. Be it a blend of
workwear
classics (weathered denim, heavy leather, generous helpings of plaid and flannel) in
The Horse Whisperer
, devil-may-care touches off-camera (one too many undone shirt buttons, a scarf slung casually over one shoulder) or Western-movie influences (Stetson-style hats, flannel shirts) his own style brings it all together in the rough-and-ready masculinity that only a man like Redford could pull off. Throw in his ability to rock white summer suiting, wide lapels, shawl collar waistcoats and spear-point collar dress shirts in
Gatsby
(designed impeccably by the great Ralph Lauren by the way) and you have a man for whom his versatility is one of his greatest calling cards. Even in the last decade, Redford has been partial to a denim shirt, leather jacket and
Ray-Ban
aviators, with untreated jeans and cowboy boots making regular appearances – he is in possession of a classic style that simply doesn't fade, like the man himself. It's impossible to tell Redford's own life story here – one could fill a book – but it's not hard to see why, even in 2016's
Pete's Dragon
, he has been cast as the man whose stories enchant his listeners; "This character just happened to be in a place that felt very comfortable to me. He tells stories to kids; they don't believe him but they love hearing it." Evidently he was charmed by the make-believe elements and fantasy genre that was so vital to his development as a young boy – growing up in the age before the mass hypnosis of television and radio. "What it always involved was the word 'magic'… It suggested that there's something greater than you, some life out there that's greater than the one you're stuck in." As he puts it, it's not often "you are able to be in a film that reminds you of what was important when you were a kid." It's unashamedly romantic to think he has, in a way, gone full circle – but what a full circle it is.