Style 101: Corduroy
The once-dusty fabric has finally come into its own, with numerous luxury brands making use of its hardy yet lustrous qualities for their SS19 collections.
The curse bestowed on corduroy since the early 19
th
century is that it conjures up dusty libraries and dustier professors, with fraying elbow patches and spectacles Sellotaped at the temples. Resigned to farmers' country attire, impoverished artists and the working class, it developed a reputation as a 'poor man's velvet', but a surge in popularity in the 1970s meant corduroy wove its way back into the public's consciousness as a versatile, durable fabric with a tactile finish. This year, the curse has officially broken, and collections are bursting at the seams with oversized wales and pin-cord patches, a nostalgic homage to the era's new-wave creativity.
Origins
In Italian, corduroy translates as
velluto a coste
, or 'velvet with a rib'. Woven in the same way as velvet, corduroy's distinguishing feature is the striped effect formed by tufted cords, or 'wales'. The size of the wale affects the width of the cords, and refers to the number of ridges per inch: the lower the wale, the thicker the cords. "Thanks to its three-dimensional look, corduroy is visually 'rich'," Marco Marini, CEO of Italian corduroy specialist Duca Visconti, tells The Rake. "It is elegant but at the same time, it's soft, sporty, warm and cosy." Like velvet, it has a soft, touchable pile and a visible nap that makes its appeal tangible as well as visual.
Despite its working-class associations, the prevailing misconception that the name is derived from 'corde du roi' is a common one; French manufacturers exploited this as a marketing tool in the early 19
th
century, suggesting the fabric was named for being the 'King's cords', but there is no etymological evidence to support the idea. In all likelihood, the textile takes its name from duroy, a coarse woollen cloth made in England and used predominantly for menswear in the 18
th
century. Much like tweed, corduroy's identity became to England what tartan is to Scotland; its influence reached far and wide, and became known as Manchester or Bedford cloth throughout Europe. In the 1900s, corduroy was often used for workwear, and was even standard issue militarywear - particularly in the trouser department - in the US and Spanish Armies.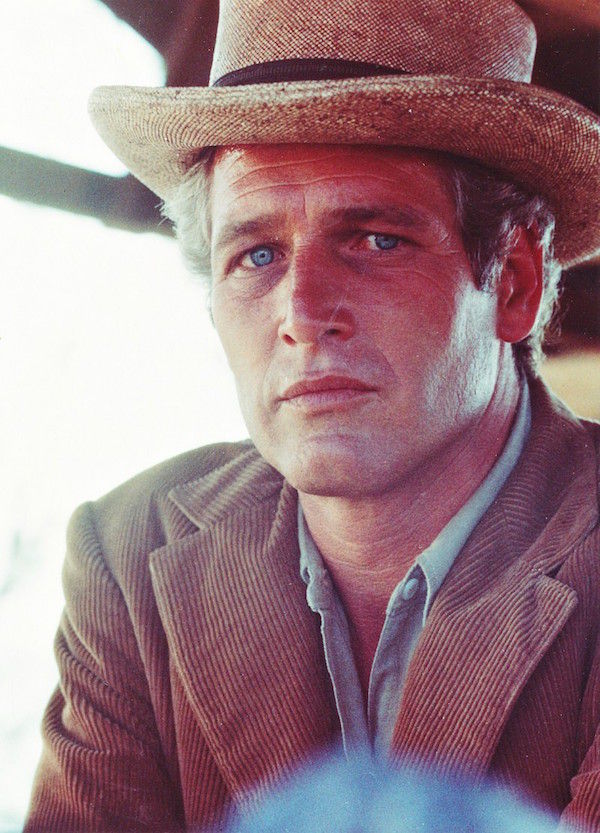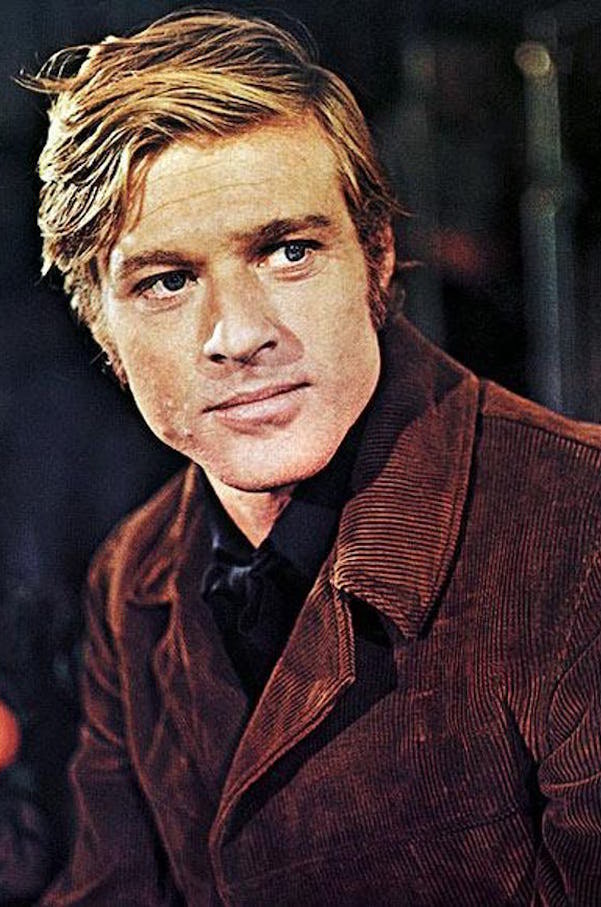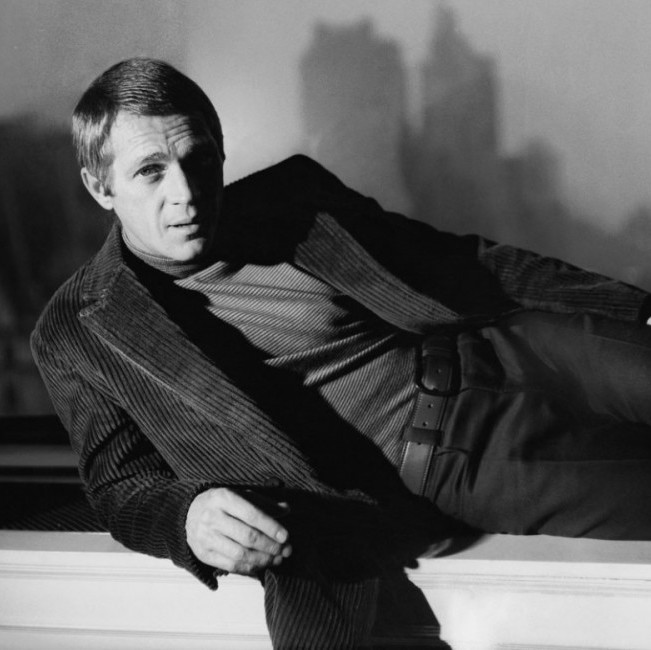 Who Wore It Well?
In the last 50 years, the cloth has become the creative industry's uniform; directors Woody Allen and Wes Anderson made corduroy tailoring quirky and cool, just like their films, while the music industry also played a huge part in corduroy's 1960s resurgence. The President of the Board of Trade told
The Times
in 1965 that The Beatles had "saved the British corduroy industry" and Mick Jagger's baby pink cords in his portrait for Cecil Beaton gave cords a much-needed rock 'n' roll shake-up. Eddie Vedder penned
Corduroy
for Pearl Jam in 1994 to lament the fact that his favourite, humble cord jacket had been copied and mass-produced (flattered he was not), and Jarvis Cocker's uniform has always consisted of slim-fitting corduroy blazers and slimmer-still trousers with a thrift-shop-shabby-chic that perhaps only Pulp's frontman could pull off.
Corduroy's castings in cinema, however, are few and far between. Dustin Hoffman's role in
The Graduate
and Matt Damon's in
The Talented Mr Ripley
only underlined corduroy's shorthand for the awkward nerd – Damon sheds his corduroy jacket with his old identity in
Ripley
, and Hoffman's naïve, clumsy affair with Mrs Robinson is executed in a badly-fitted tan corduroy jacket. Hoffman redeems himself with his car, a beautiful Alfa Romeo Spider 1600 Duetto, but his dress sense seems almost as doomed as his love life.
Despite a bad rap in film, there was – and is – an element of romanticism to corduroy. Having earned its corded stripes in the '60s, its lustrous, light-reflecting qualities, tactile strokeability, long-lasting quality and ability to dress down in an aesthetically pleasing, perfectly 'undone' manner endeared it to the bohemian set. Its comfortable handle and versatility in tailoring also made it popular with the Ivy League crowd, whose collegiate approach to dressing was intellectual in a different way.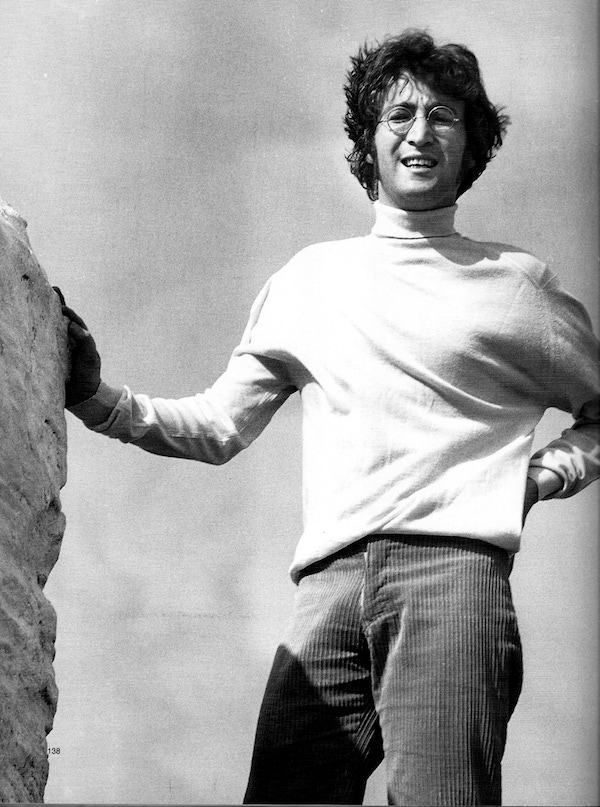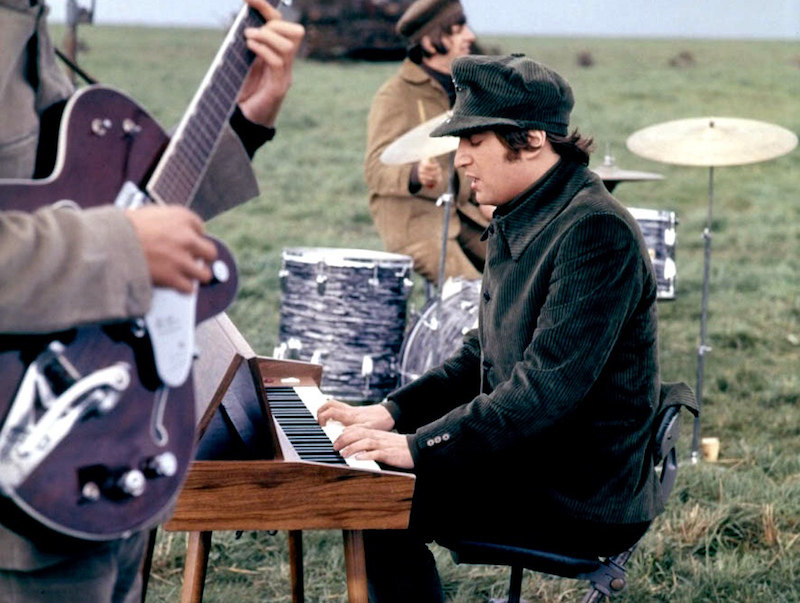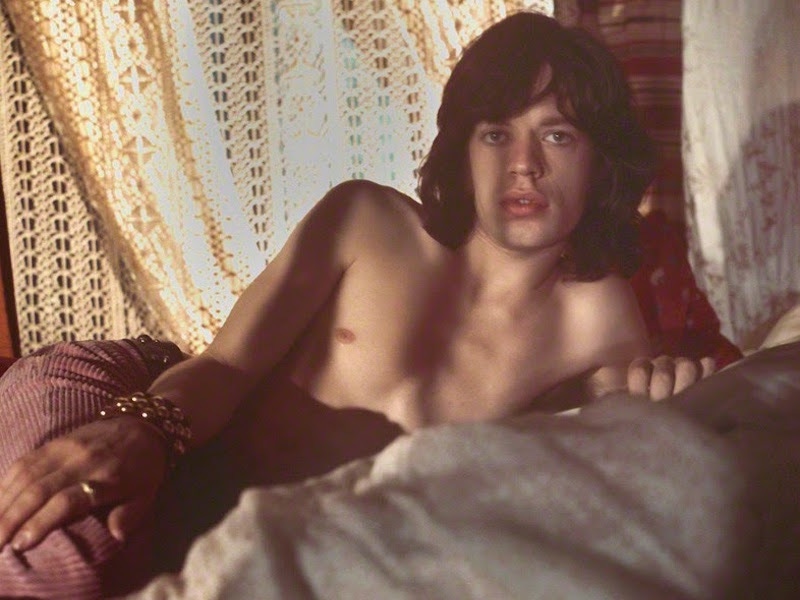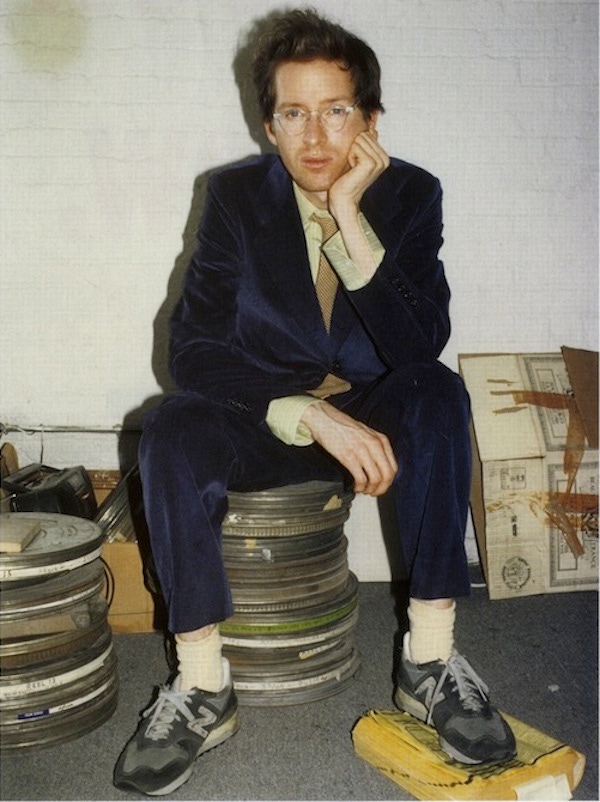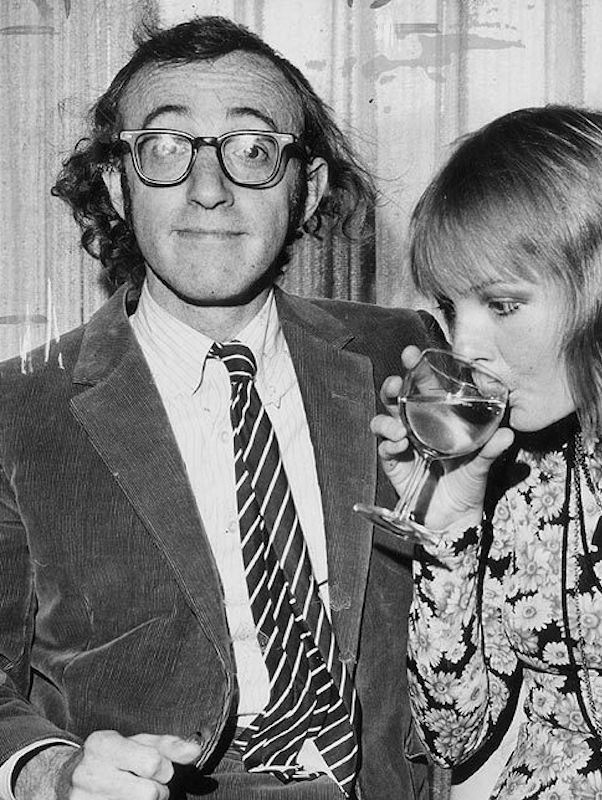 Corduroy Today
Since early 2015, menswear has been drip-fed a slow but steady stream of corduroy. Dunhill, Ralph Lauren and Anderson & Sheppard were ahead of the curve, but no one could have foreseen the flood of corduroy in AW17. Irresistible to everyone from Gucci to Gieves & Hawkes, its dominance couldn't have gone unnoticed even to the sartorially challenged.
Prada sent unisex tailoring down the runway in gorgeous autumnal tones of tan, ochre, chocolate, burnt sienna and saffron, while Gieves & Hawkes' collection in a similar palette was heavily influenced by the 1970s (think large-wale russet bomber jackets and tapered trousers). Hermès' hero products included an oversized deep amethyst overcoat (among other jewel tones, one of this season's unexpected standout colours) and off-white trousers with supersized-wales, not dissimilar to the streetwear version rolled out by Officine Generale. In casualwear, E. Tautz's wide-legged, vintage aesthetic was unchanged (if it ain't broke…), with sapphire blue high-waisted cord trousers worn with Patrick Grant's signature slouchy tailoring, and Brunello Cucinelli's entire collection was cord-heavy - coats, jackets, suits and even shoe details featured the tactile stripes. Meanwhile at Ralph Lauren Purple Label, a sumptuous black shawl lapel dinner jacket propels the usually informal fabric into eveningwear territory in serious style.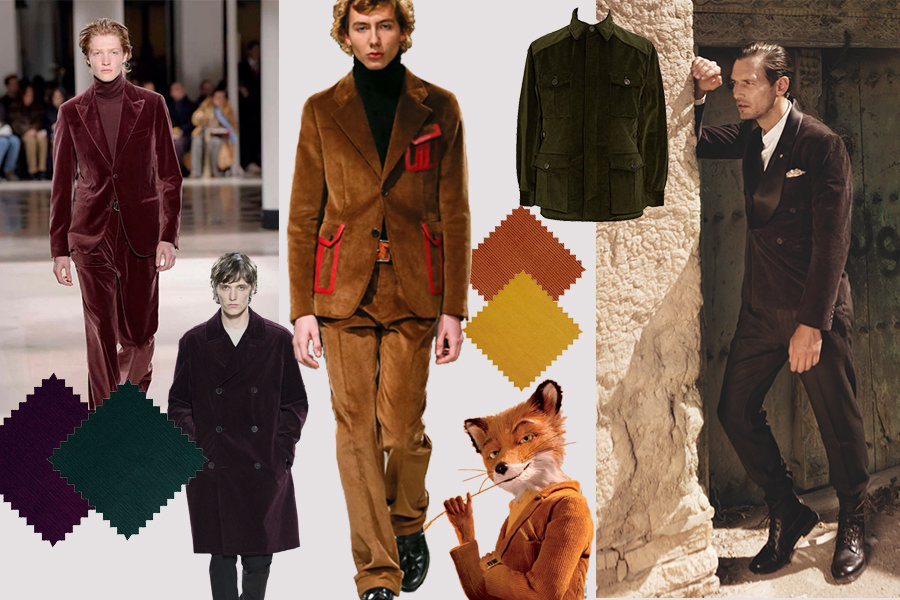 Meanwhile, heritage brands made a strong case for corduroy, with contemporary yet academic pieces that can effortlessly slot into a modern wardrobe. Richard Anderson's rust-coloured three-piece introduces a fresh way to wear colour without compromising on a structured, masculine silhouette, and Anderson & Sheppard's signature Travel Jacket in a deep mossy green with chunky wales is one of The Rake Atelier's most anticipated products of the season, and means wearing corduroy couldn't be easier. If you want to have a little more fun with the fabric, channel 
Fantastic Mr Fox
 (arguably one of the best-dressed fictional characters in cinema) with Barena Venezia's delicious butterscotch Molveno suit.
If that weren't enough, Marco Marini predicts big things for the cloth. "Corduroy is one of those textiles that produces an emotional response; when it's in fashion, it's everywhere, and with its strong character, people either love it or hate it." This year's collections went big on corduroy, but Marini expects that over the next few seasons, the wales will become "thinner and thinner, moving towards velveteen qualities." A noticeable peak this year, "particularly medium to large wales", sees the highest demand in over a decade, he explains, proving that the fabric's presence in fashion might vary over time, but it's no passing trend. Wes Anderson will be thrilled, and so should you be.
Ways To Wear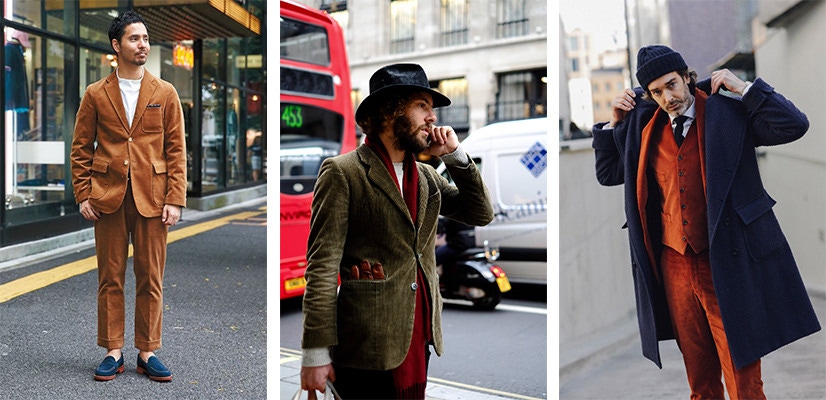 Left: Shinnosuke Hasebe dresses down tan tailoring with a white T-shirt and blue suede penny loafers. Centre: a lesson in accessorising from a Londoner, pairing a rakish fedora with a scarlet scarf and leather gloves. Right: Richard Biedul takes advantage of corduroy's dense colour, in a burnt sienna suit and Rubinacci x The Rake Casentino coat.