The Rake x Vitale Barberis Canonico's Flâneur Collection
Introducing the Flâneur Collection, a four-piece capsule made in collaboration with Vitale Barberis Canonico, one of Italy's most respected fabric mills.
Like many of the most durable fabrics, flannel has utilitarian roots, originally worn by those who needed to weather the great outdoors. But like its workwear peers, it has been refined and adopted by other echelons of society throughout the years, thanks to its versatility and sharp finish. Some of its most notable proponents were
Gianni Agnelli
, who favoured flannel suits in everything from soft grey melange to charcoal check, as well as the martini-loving Tom Rath in
The Man in the Grey Flannel Suit
. In tribute to this most elegant cloth,
The Rake
has teamed up with famed Italian mill Vitale Barberis Canonico on a selection of classic pieces crafted from the fabric. Named the Flâneur Collection, the range unites some of the most renowned names in menswear, including
Grenfell
,
Orazio Luciano
,
Lock & Co. Hatters
and
Frank Clegg
, with each creating an exclusive piece using different patterned cloths. The starting point for the collection was VBC's Original Flannel, which is made in Italy using a dense, matte weave. At a weight of 340g, the material is heavy enough to lend itself well to slightly more robust pieces – outerwear, leisurely suits and accessories – yet isn't cumbersome to wear. Using a windowpane check, which was first made popular by King Edward VII, Grenfell has contributed a
coat
 to the collection – dubbed the Cavendish – which is clean in design, with a raglan sleeve, collar and concealed front placket. "The cloth's drape, weight and fluidity lend perfectly to the cut of the garment," says Mo Azam, Grenfell's Managing Director. "This, combined with the smoothness and warmth of touch, reinforces its luxurious appearance."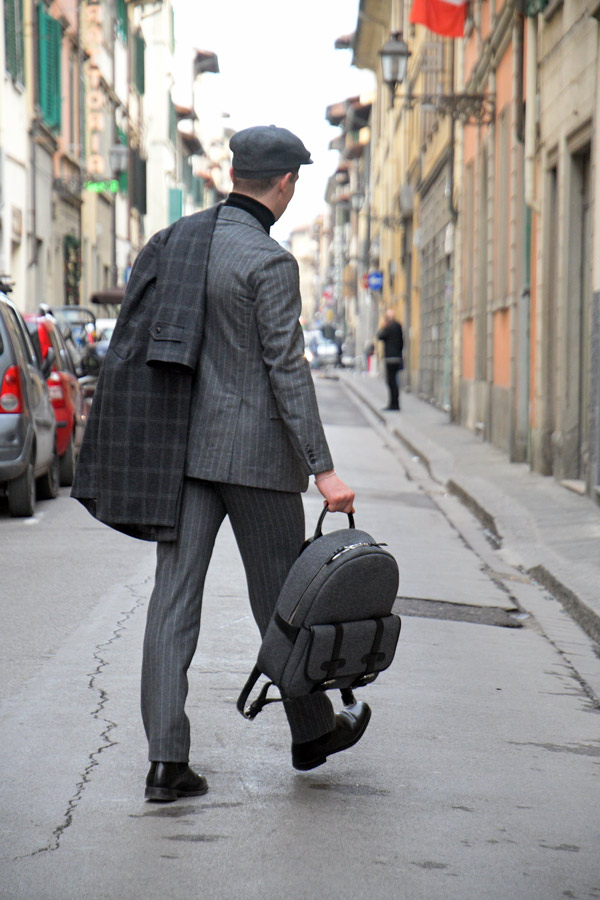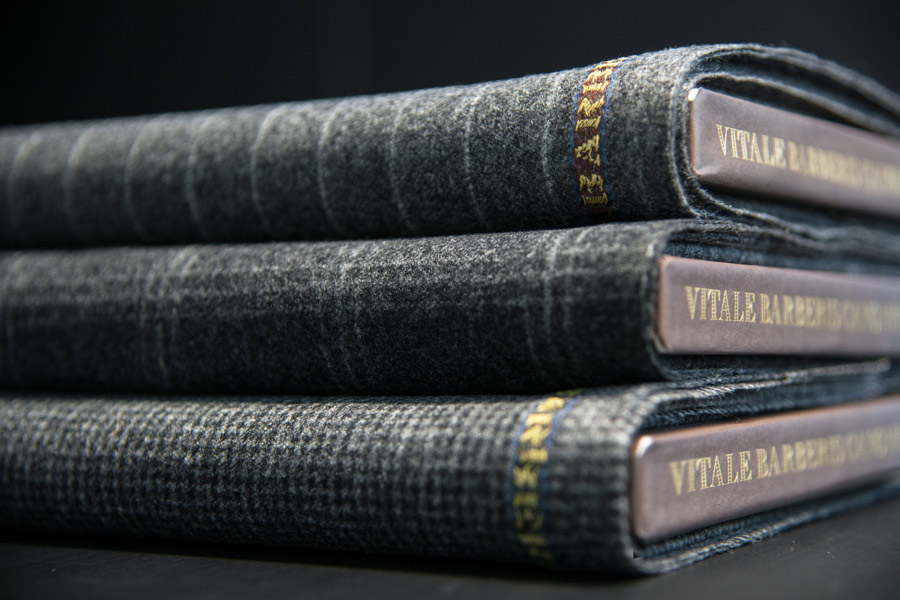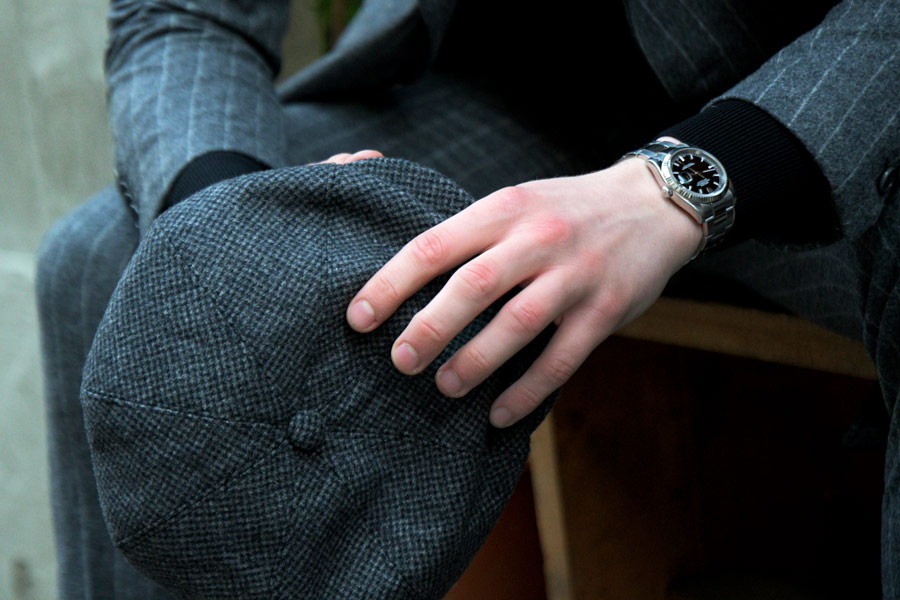 Orazio Luciano has taken the humble chalk stripe, which is slightly less defined than the ubiquitous pinstripe, and crafted it into a
two-piece suit
– which also utilises VBC's classic flannel. True to the Neapolitan tailor's louche style, the suit features a single-breasted three-roll-two jacket with soft shoulders, front flap pockets and double vents, and matching single-pleated trousers that taper gently through the leg. "Whoever has the luxury to wear a suit crafted from flannel is very lucky," says Marco Pagani, Orazio Luciano's Creative Director. "It's a good fabric to work with because it drapes really well, and highlights the construction of the suit." Marco suggests pairing the chalk stripe flannel suit with a tidy shirt or cashmere turtleneck. The third piece in the collection comes courtesy of Frank Clegg, with a
backpack
crafted from a subdued houndstooth. True to the brand's clean yet practical nature, the style – called the Hampton – features a half-zip design, front flap pocket and buckle fastenings, as well as a top handle and adjustable padded straps. "The VBC fabric works well because it has a soft touch but a very good tensile strength," says Ian Clegg, Sales Director of Frank Clegg. "While the fabric is backed with leather to offer support, the combination of both materials creates a bag of substance that has a high quality look and feel." To round off the collection, famed British hatmaker Lock & Co. Hatters has created a
flat cap
featuring the same distinctive houndstooth, again crafted from VBC's flannel. Comprised of eight triangles of cloth sewn together with a button at the centre and a small peak, the cap – called the Tremelo – is slightly narrower in shape than the more well-known baker boy style, providing a sleeker silhouette. The cloth was specifically chosen because the checked weave panels match up to give a clean finish. "Lock & Co. has never used such an expensive cloth on the Tremelo cap," says Hannah Rigby of Lock & Co. "The luxurious look and feel of the VBC cloth really elevate the cap, making it a truly unique piece in any wardrobe." The use of this midweight flannel in a coat, suit, cap and backpack demonstrates just how versatile a fabric it is. Whether or not one intends to wear the pieces all together, as styled here in the sartorial context of Pitti Uomo in Florence, or individually, these pieces are a celebration of a true menswear hero.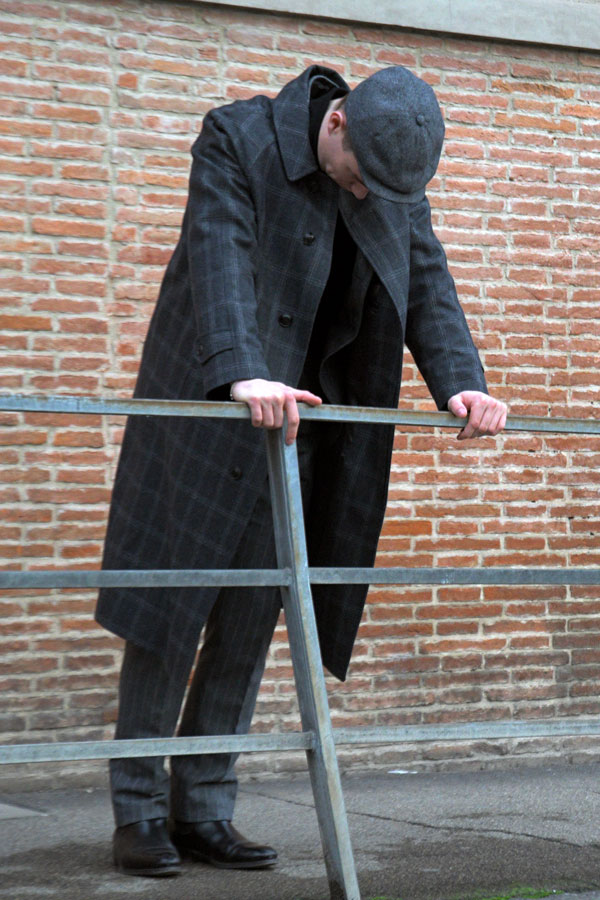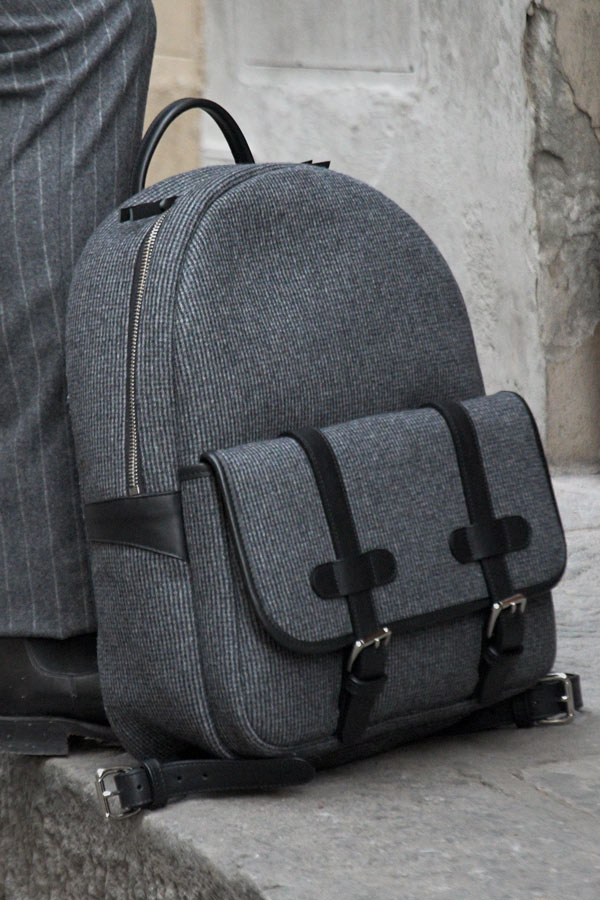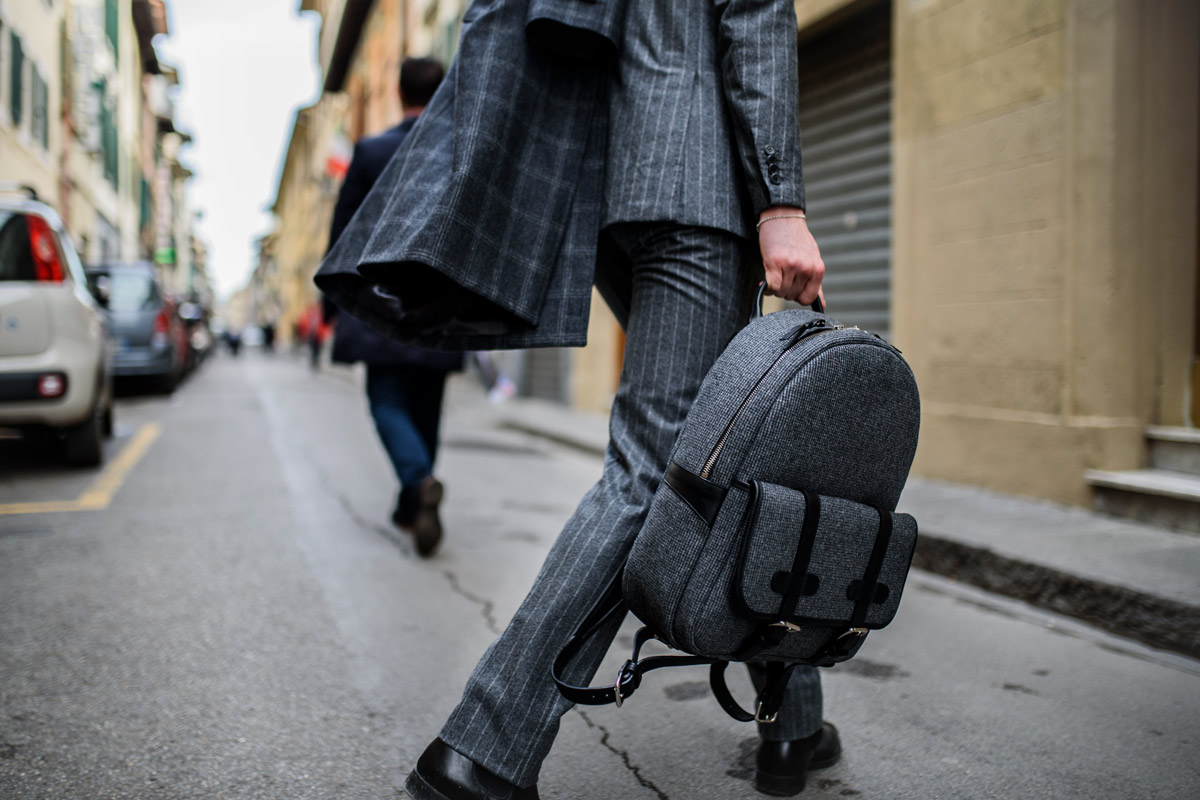 https://www.youtube.com/watch?v=-5wlYc17TW8