Urban Safari: Military Inspired Outerwear
With style codes breaking down, functional outerwear, such as the field jacket or safari overshirt, has become an intelligent alternative to traditional coats and blazers.
In 1896 the American architect Louis Sullivan coined the phrase "form (ever) follows function" when describing his approach to designing some of the earliest skyscrapers in the U.S. around the turn of the 20th century. It could be argued that some of the most effective menswear of the last century was also designed using this mantra. Garments that are routinely categorised as staple items today, including the peacoat, the chino trouser and the bomber jacket, all served a purpose once upon a time.
Many of these items were born of the military, a profession in which purposeful design is paramount. When one thinks of functional clothing, one of the first garments that comes to mind may be the field jacket. There were many forms of the U.S. Army field jacket, but it's commonly thought the original was something of a failure. It was too short in the body and was made from the same olive drab cotton used for shirting, so its insulation properties were poor. It's successor was the result of years of development by the U.S. Army Quartermaster, and it would go on to provide the blueprint for functional outerwear for decades to come. Named the M-1943 field jacket, it underwent one of the most painstaking development periods of any WWII field clothing.
For the new uniform, the Military Planning Division turned to layering technology, which made use of warm air trapped between multiple garments, resulting in an adaptable jacket that could be worn as a lone outer layer during mild weather or combined with pile garments underneath for more severe climates. In effect, the Military Planning Division of the early 1940s predicted an overarching theme of contemporary menswear: that of layering, or combining multiple lightweight garments to create a textured look and one that is adaptable depending on the time of day, the temperature and one's locale.
The M-1943 Field Uniform consisted of the aforementioned jacket, a herringbone twill shirt with twin chest pockets, a high-neck knitted jumper and an oversized rain poncho, which could be worn over the top of everything. In contrast to U.S. army gear of the first world war, the M-1943 Field Uniform's new layering system meant that each garment complemented the next. The idea was for soldiers to be able to effortlessly adjust to different temperatures by removing or adding lightweight layers underneath the generously sized M-43 jacket, rather than carry multiple coats or jackets as was the case before. Like many of the most successful military garments, everything on the M-43 jacket was there for a reason. Adjustable tie cords at the wrists, waist and throat were added to protect against wind; four large flap pockets increased carrying capacity tenfold; a buttoned neck flap across the throat gave added warmth; and a hood was added a year later.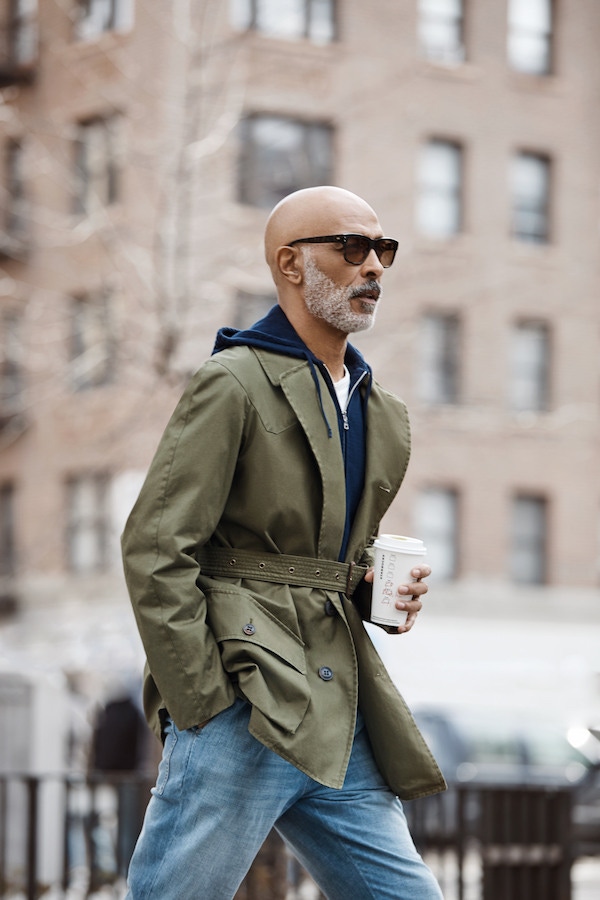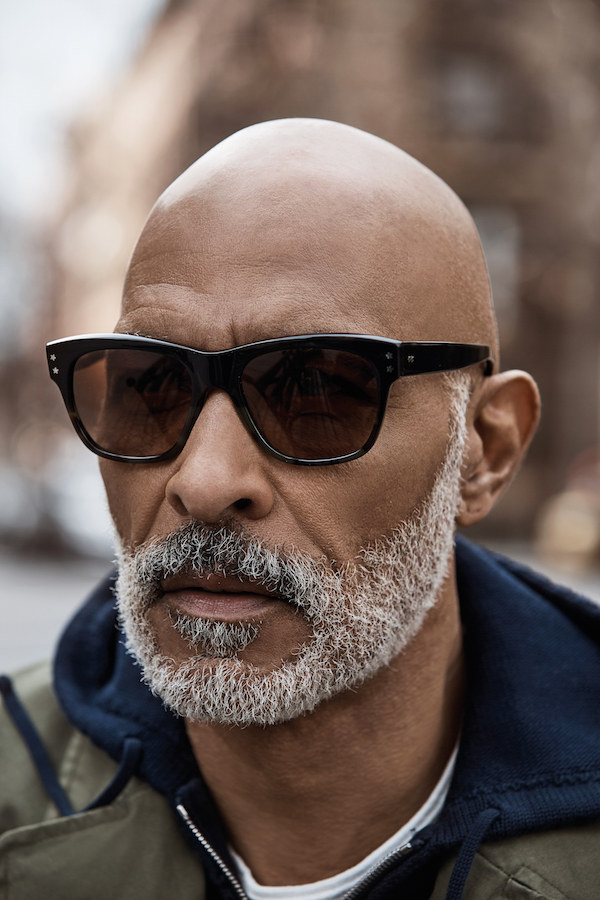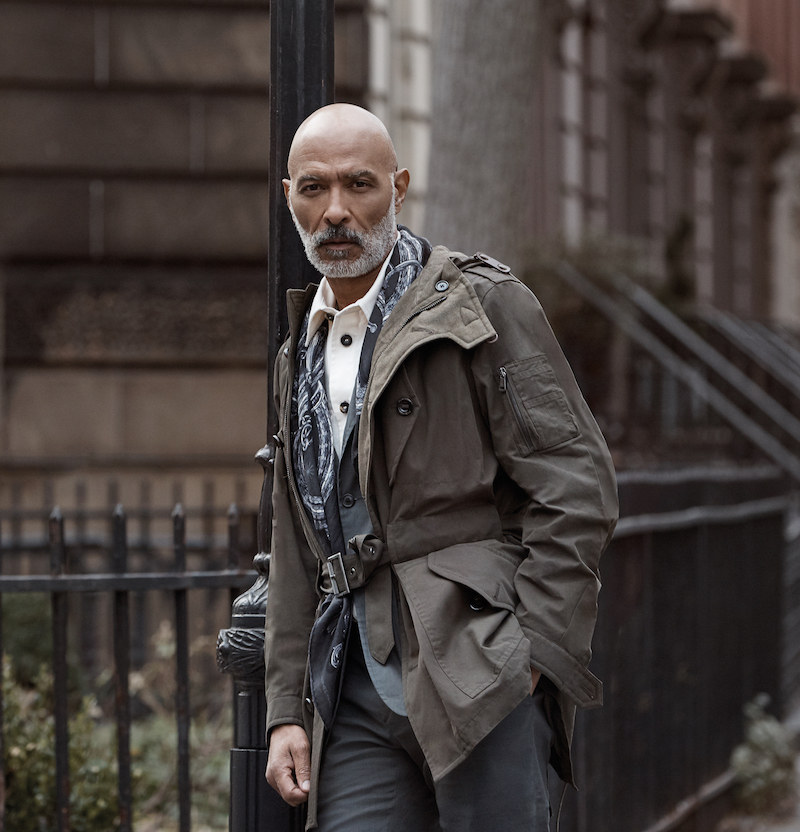 The M-43 is seeing a resurgence today, with Drake's producing a pair of particularly fine examples, one from waxed cotton and the other a summer-friendly linen. Michael Hill, the Creative Director of the British brand, explains the thought process behind the updated design: "We wanted to adhere to the authentic 1943 model but turn it up a notch in the practicality stakes, so we made it in a wonderful waxed cotton. If you're to have one coat, this is it — great over a Shetland sweater but also great over one of our tweed coats. And in fact, combining a casual element with an otherwise more sartorial ensemble can be a great look."
Consider also the safari jacket. Basically a lighter-weight version of the classic field jacket, the safari jacket comes with four large box-pleated pockets, shoulder epaulettes and a belted waist, and was designed to be able to store one's essentials so the wearer could go hands-free on the move, presumably while on safari.
Nick Ashley, the Creative Director of Private White V.C
.
, is an advocate of both styles. "Military and safari clothing are basically one and the same, because the best gear to use on safari was army surplus," he says. "The reason why this clothing is so cool is because it was designed by soldiers. Bullets flying over your head is great inspiration for improvement!"
For spring/summer '17, safari-style clothing can be seen throughout Private White V.C.'s collection, with the highlights a traditional jacket and an overshirt made from tropical weave cotton. Ashley says: "I have designed a really classic belted safari jacket, the kind that Hemingway and Bogart used to wear, which can be dressed up or dressed down with ease. Yves Saint Laurent used to wear his belted, immaculate, to go out on the town in Paris, whereas Bogart wore his so hard he ended up using it to stop oil pissing out of his engine. Safari style is best for summer because of the pockets; it means that you don't have to carry a bag."
While it's not what they are most well known for, the Savile Row tailors Anderson & Sheppard produce what is perhaps the ultimate safari jacket. Available in a range of fabrics, including a rather militaristic yet beautiful heavy brushed cotton drill, it features fifteen pockets including four large front bellows pockets and two interior iPad pockets replete with zips for added security, making it ideal for travel. It also looks badass. Audie Charles, the manger of the Anderson & Sheppard Haberdashery, says: "We've often been inspired by classic clothing but we re-think it so that it meets the needs of today. As people work and travel in a much more relaxed way, the safari is one of the most versatile pieces of clothing and lends itself to the city, the weekend and travel. This is when form and function meet."
The tailored silhouette of the safari jacket means it lends itself well to luxurious fabrics. The recently relaunched Cromford Leather Company has introduced a beautiful safari-style jacket made from butter-soft lambskin, which has been sourced from a family run tannery in Naples. Although known for their bespoke service run from their store in Marylebone, London, Cromford's ready-to-wear offering is sublime, which is highlighted by the details on this hero piece. Though in using leather it becomes an altogether more complicated jacket to produce, as Katherine Hajiyianni of Cromford notes: "It's quite labour intensive because it's a fairly complex jacket, and with leather you really only get one shot at sewing it, otherwise you're left with irreparable and visible holes, so it takes a really skilled hand to make sure all the pockets and details are accurately sewn first time, especially with such a high quality leather — the stitching needs to be flawless."
Further expanding this style, though, is a brand such as Grenfell, who have produced for
The Rake 
a beautiful version of their Shooter jacket, which was originally designed in the 1940s as the go-to jacket for British countryside wear. Gary Burnand, the Commercial Director of Grenfell, says: "The Shooter jacket is a very functional and stylish jacket for everyday use. Originally created after World War II, it became an immediate success with the British country set in the 1950s. It was particularly useful for sports like game shooting and fishing, where a fair amount of kit is required yet needs to be carefully stowed to allow the wearer to move freely and unencumbered. The 1950s were also about looking debonair, and the jacket delivered that specific element, too. The top shots and aristocracy loved it — it's reportedly Prince Philip's favourite shooting jacket."
Burnand acknowledges the Shooter wasn't born in the military, yet its highly functional details mean it serves a greater purpose in the urban rake's 21st-century wardrobe. "Although the Shooter was not a military garment, it was ergonomically designed for a specific use," Burnand says. "The jacket arms have a pivot sleeve to allow greater articulation of movement. Storm cuffs prevent the ingress of wind and water. Double layer shoulder patches give extra comfort when shooting, plus added rain protection. Military and safari style are both about delivering the highest level of functionality - this level of storage makes it the perfect modern travel jacket."
With dress codes breaking down, functional outerwear has become an intelligent alternative to blazers and jacketing. Versatile and infinitely more useful, they can be worn effectively with shirts and ties, or in the style of the M-1943 Field Uniform and with a twin pocket overshirt and waterproof poncho, of which Norwegian Rain make the ultimate example, aptly named the Raincho.
A number of luxury menswear designers are turning to the military overshirt as an adaptable alternative to the regular Oxford shirt or even the blazer. Jason Basmajian, the Chief Creative Officer of Cerruti, says: "In the spring/summer '17 collection, I liked the idea of an oversized military shirt that could also be worn instead of a jacket, tailored in lightweight, cool wool with a natural stretch that was both chic but sporty. The shirt can be layered over a T-shirt, knit, or worn on its own." Despite Cerruti's tailoring credentials, Basmajian has utilised workwear effectively, implementing a denim collection for SS17 also. "I think there is a functional side to military-inspired clothing that men relate to… practical items that also look cool and stylish, but I think it's the familiarity of these items that appeals to men. The comfort, ease, accessibility. And at the end of the day what man doesn't look great in a uniform?"
Travelling, whether abroad or in an urban environment, can be an arduous task, but with functional, multi-pocketed clothing, it is possible to remain stylish. Follow Louis Sullivan's lead and adopt the mindset of 'form follows function' when you get dressed in the morning. It just so happens that, when it comes to clothing, 'form' can look pretty damn good, too.