Concours d'Elégance Suisse 2018: The Rake's Review
Concours d'Elégance Suisse is a gathering of the greatest and the good in the classic car world, a display of motoring elégance that is only rivalled by the idyllic backdrop of Lake Geneva against which the event takes place.
Mother Nature was especially kind two weeks ago in Coppet, a small Swiss municipality that sits on the south-western waters of Lake Geneva, and is, perhaps by design, surrounded by the mostly Chasselas, Doral, and Chardonnay grape varieties that make up the bulk of the Nyon region's excellent (but sadly under-exported) white wine. Not a cloud was in sight as a fleet of spectacularly rare and pristine motors that ranged from 1920 to 1985 gathered in the grounds of Château De Coppet — the home of Madame de Staël — for the
third edition of Concours D'Elégance Suisse
, which
The Rake
was immensely honoured and proud to be a key partner of. The roars of 35 classic and modern-classic engines — although I believe a mid-30s Bugatti, unfortunately, didn't start — provided the soundtrack on Friday morning as we set off for a leisurely 70-kilometre drive alongside the northern edge of Lake Geneva and as far away from main roads as some car's chassis would sustain. Unbeknown to myself, there are strict rules and regulations regarding planning permissions in Switzerland and specifically Geneva. As such, all of the mellow yellow houses featured the same burnt red roof tiling, which only added to the overall ambience. We set off at 9am sharp, a trio of Rake staff riding shotgun in a 1965 Corvette Stingray, the latest
Aston Martin
Superleggera (on its maiden voyage on Swiss soil),  and the latest Bentley Bentayga, which I can confirm is as luxurious a ride as you imagine it would be. So far, so spoilt. We headed towards Cully, a UNESCO protected site on the north-eastern side of the lake and six kilometres from Lausanne, and gathered for an easy-going lunch. The location was idyllic, with slowing ageing fishing boats bobbing slowly in the foreground, uninhabitable cliffs to the west, cloud-topped hills to the east and the gentle slopes of Nyon's vineyards to the rear. The sun hammered down on us and reflected off svelte body kits of the posing classic cars while we enjoyed glasses of Champagne, cured meats and Switzerland's finest chocolate mousse. Following lunch, we took our seats again, only this time in the back of a one-of-one Rolls Royce Wraith from 1939. The saddle work in the car was still in its original condition, and those years of wear only heightened its comfort. We relaxed, took in our surroundings, contemplated our regret for ignoring the benefits of suncream and waved at local onlookers like we were Queen Elizabeth II. As dusk came in, we arrived back at the Château for a barbecue.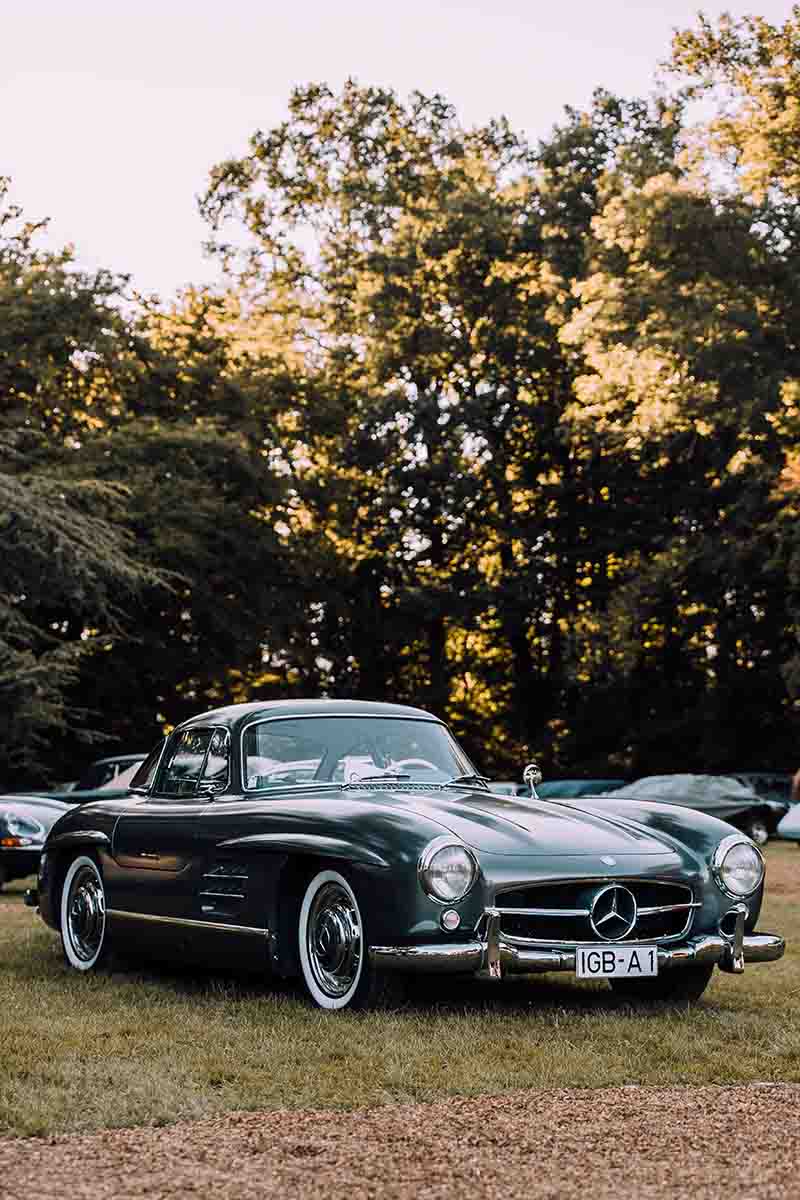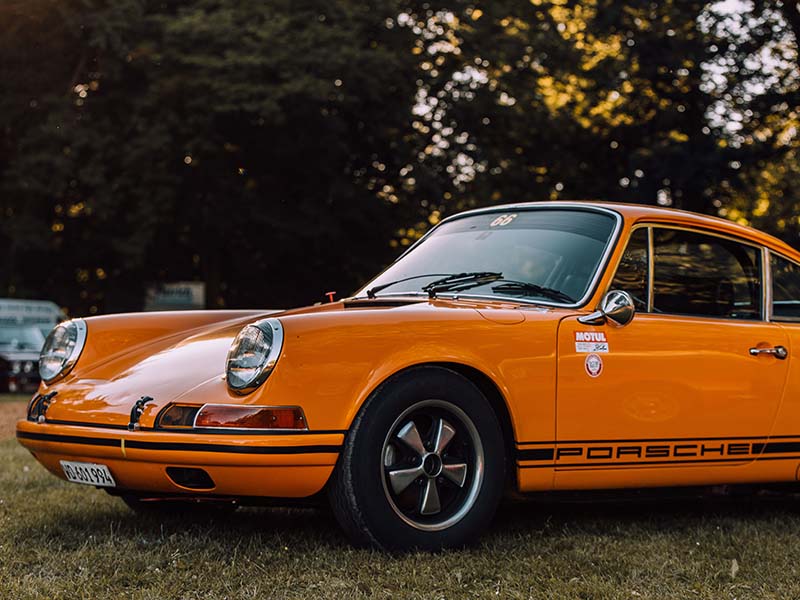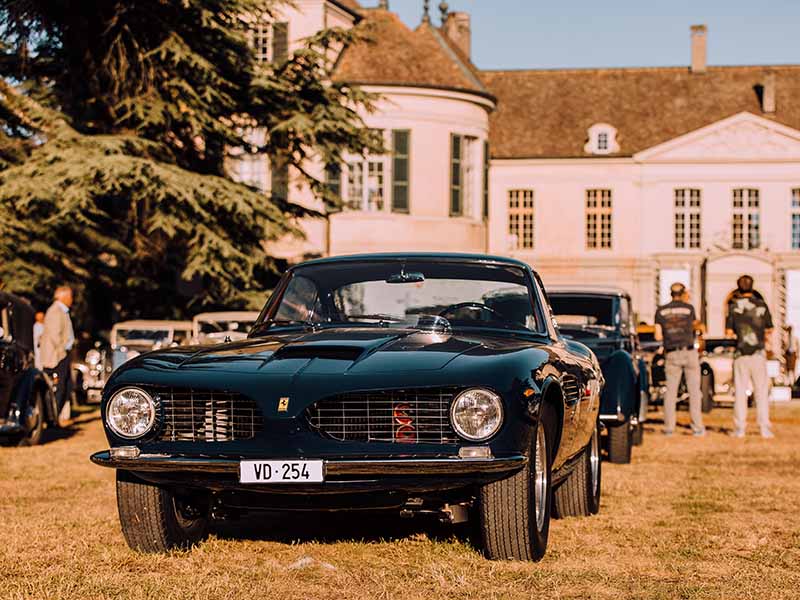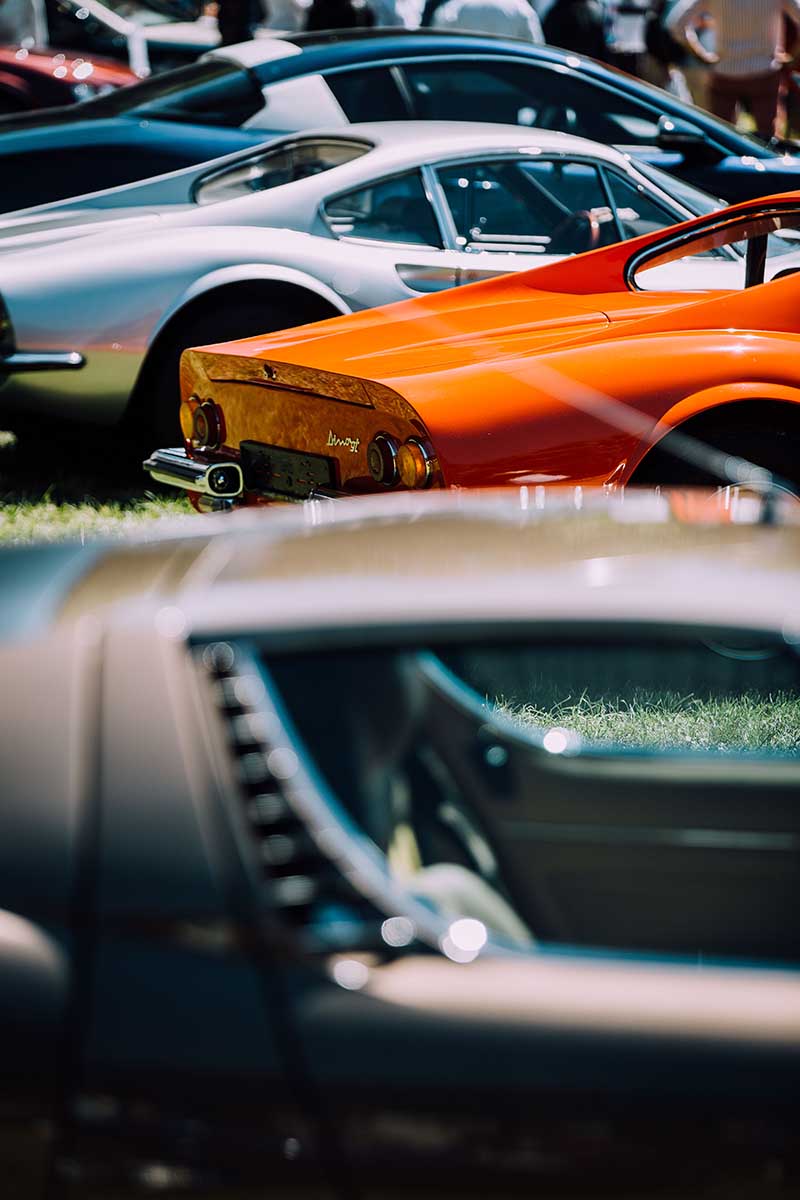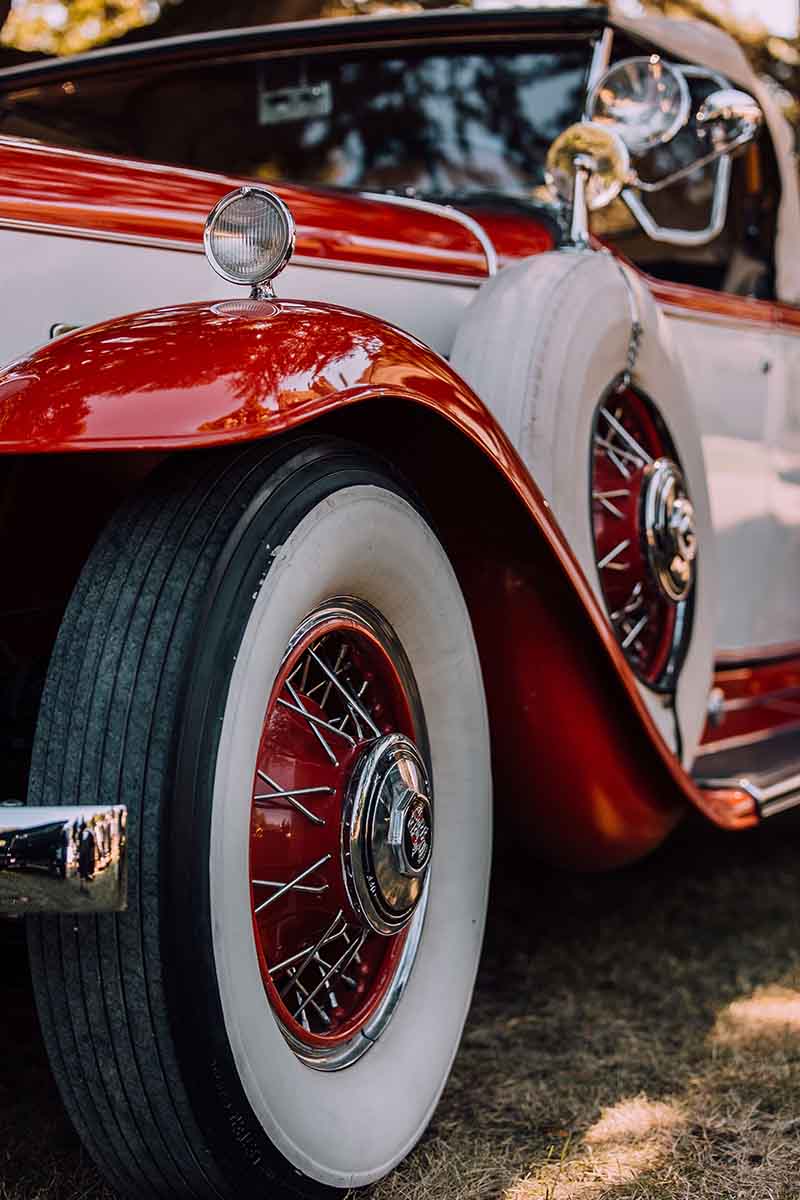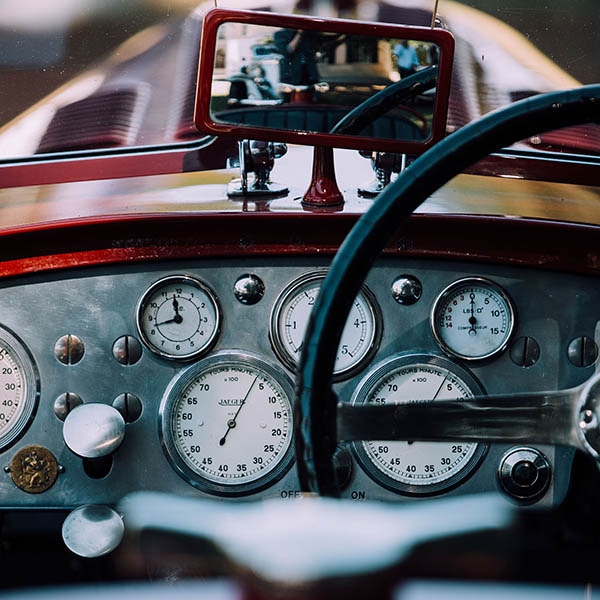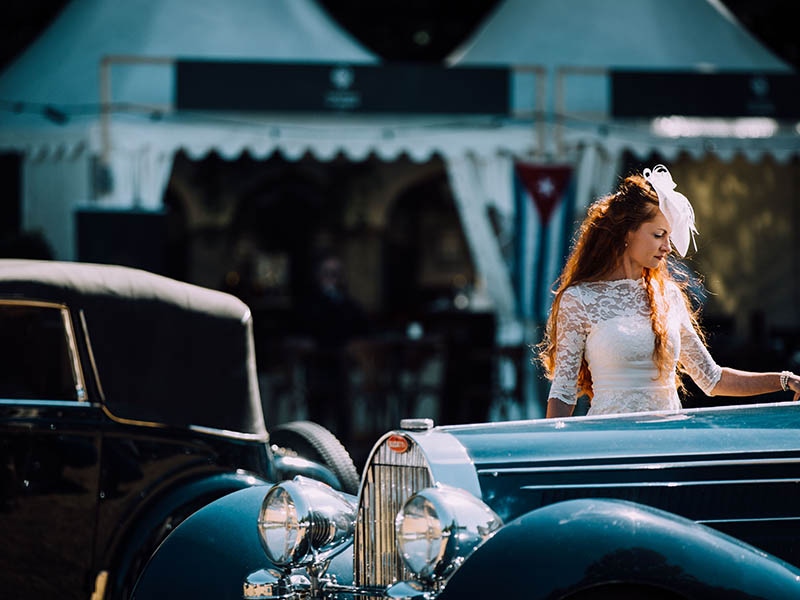 The following day was Judgement Day and in total there were 85 cars on show split into 15 classes, while the judges, who'd flocked in from all corners of the globe, went around in their blazers, club ties and notebooks. Spearheaded by the Chairman of the Jury, Adolfo Orsi Jnr, The judging process is remarkable and I for one hadn't a clue as to its procedure, nor the level of detail that's inspected. With the owner present, each car starts with 100 points and for the next 30 minutes everything from the production date of the turbines and wheel chroming to the seat buckles is inspected. However, the first box to check was if the cars were drivable and in working condition. "The spirit of the car is the most important factor," Frédéric Brun, one of the judges told me. The cars were either in their original condition, which is otherwise known as preserved condition, or had been restored. But, if a car has been restored, that doesn't mean that it's a lesser breed, as the intention of the restoration process is to revert it back to its original state. By four o'clock the judging had wound up and we returned to our hotel to freshen-up before dinner. We were picked up in our ride for the weekend —
a black Bentley Bentayga
— and headed into Geneva for dinner at the Four Seasons. Following apéritifs on the balcony looking over Geneva's harbour and a small fleet of Bentleys and Rolls-Royces on the lakeside, we took our seats in a gigantic, gilded and mirror-clad ballroom, wondering whether if you were to play Tetris with all 80 cars could they fit in here. For starters, we ate freshly-caught lobster with dry miso and yuzu guacamole and spinach moose, for mains, roast lamb with a delightful jus and greens, and for desert, chocolate ganache, naturally.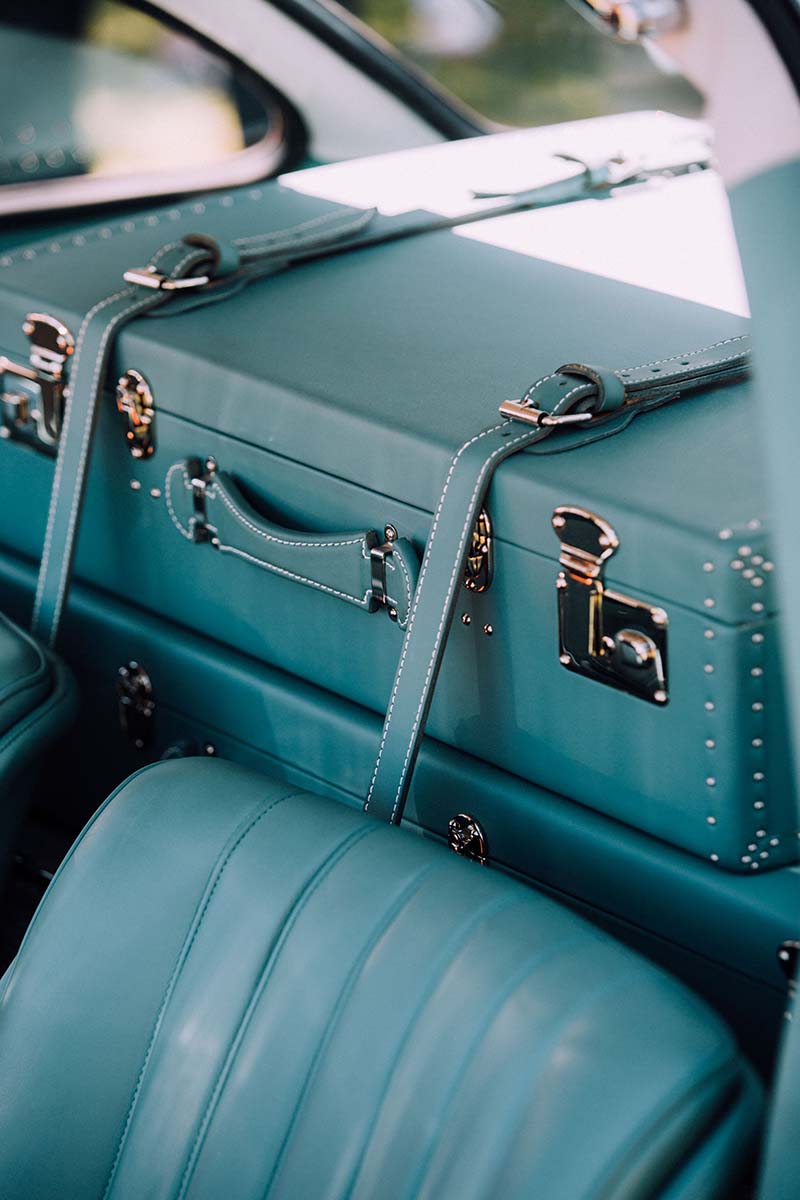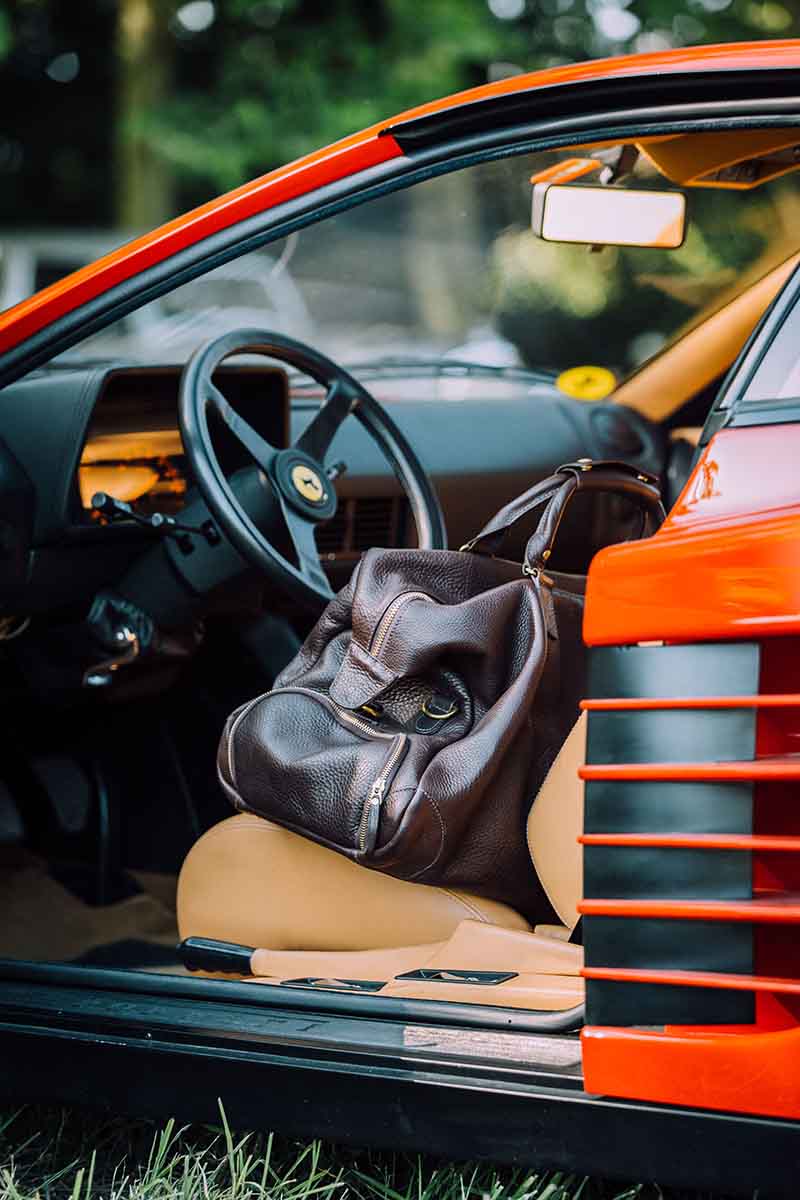 The following day was the third and final day of our trip and the spectacle was opened to members of the public. Serenaded by four female singers, who seemed to change costume as many times as they changed key, the cars and their proud owners waited with baited breath while the judges deliberated over the results. The Master of Ceremonies was the founder, Mathias Doutreleau, who called up, one by one, the winner and runner-up from each of the 15 classes. Some highlights were; a 1937 Bugatti Type 57 S Atalante, which won the 1930 – 1939, 'from modernity to design', closed cars class; a 1960 Ferrari 250 GT coupé Pinin Farina, which won its own model's class; a 1985 Rolls-Royce Silver Spur, which won the 'Future Classics' class; and, of course, the best of show, the 1939 Alfa Romeo 6C 2300 BMM by Hermann Graber, which is owned by Dr. Matthias Metz. As the ceremony for Best of Show Award came to a close with all 28 judges — including a new friend to The Rake, the devilishly handsome, kind and suave Frédéric Brun, who we'll be introducing to you soon — took to stage, Mother Nature felt that it had been overly generous and so let loose a downpour of rain that kicked up dust and mud that spoiled the polished body kits of many motors. But really though, it was us who had been spoiled by the passion and camaraderie of the car owners we'd met. It's rare to be subject to such a fantastic breadth of classic and modern classic that uphold the values of class and understated luxury. Partaking in the festivities at Concours D'Elégance Suisse provided me with concrete evidence
that there is real beauty and authenticity in the car world
. I can't profess to be a specialist or a fanatic, but I can certainly appreciate dedication when I see it, and it was abundant in Coppet that weekend. Finally, we'd like to say a big thank you to Mathias and Asta, our reliable and ever-present points of contact; Rolls-Royce, Julius Bär, Breitling and Bentley for being fundamental cogs in the wheel of the whole weekend.