How to Wear Black Tie in Summer
Black-tie eveningwear doesn't have to be black. In fact, for summer it should be anything but, as The Rake explores...
Few of us get to sashay into a Savile Row atelier one day, parietal lobes awash with creative whimsy, and request a garment that will change sartorial history. But that's what happened in 1865, when the future King Edward VII went into Henry Poole and asked his good friend the proprietor to make something less formal than tails to wear to a dinner at Sandringham in Norfolk. The resulting evening lounge jacket, cut from dark blue silk, captured the attention of a friend visiting the prince from the U.S., who had another one made and took it back to Tuxedo Park in Orange County, New York. "This," he declared to friends who asked him what he was wearing, "is what the King wears in London." The rest, as they say, is history. The tux, and black-tie eveningwear as a whole, has evolved in the century and a half since that fateful appointment with Poole, but certain timeless aspects of its anatomy have proved worthy of natural selection: lapels, peak or notch, which contrast with the main fabric, for example, and a stripe along the outseam of the trousers. That said, there's no such thing as a core ingredient anymore, the scope for experimentation is vast, and the reasons for dabbling go beyond difference for the sake of difference. The tux with shawl lapels, for example (see
Sean Connery's
midnight-blue single-breasted number, trimmed with satin cuffs, in
Dr. No
) is a regular on the red carpets, as it makes for a slimmer silhouette. Dunhill, Canali and
Dolce & Gabbana
are just three examples of perennial over-achievers when it comes to
classic black tie
— which, very often, especially during the summer months, is distinctly whiter than black, with exceptional contributions to the canon including: Tom Ford's masterful use of silk; the harmonic beauty of a
Thom Sweeney
tailored jacket with a Brunello Cucinelli denim, pleat-front shirt; the nattier work of Favourbrook, a British clothing brand specialising in fine formalwear; and the fruits of
Chester Barrie
's ongoing passion for black tie.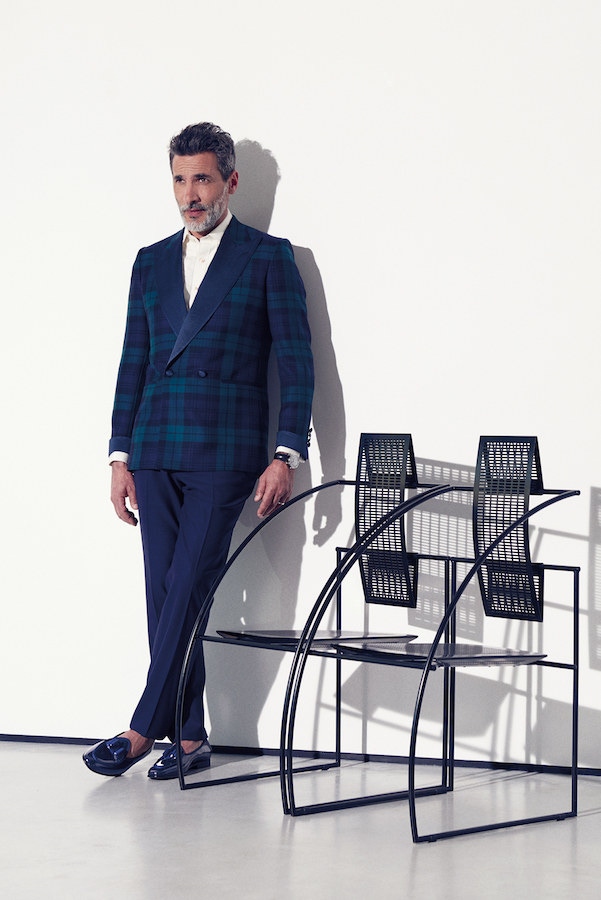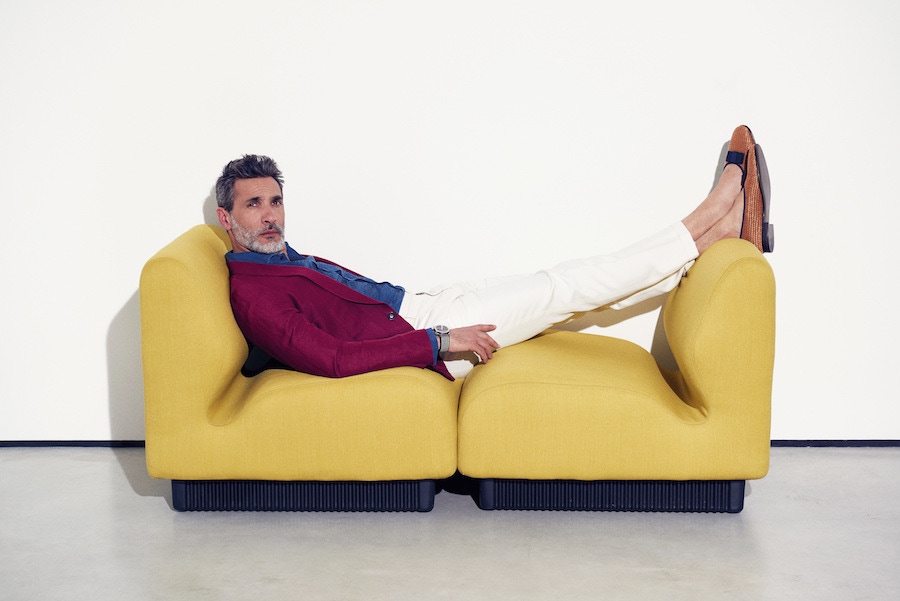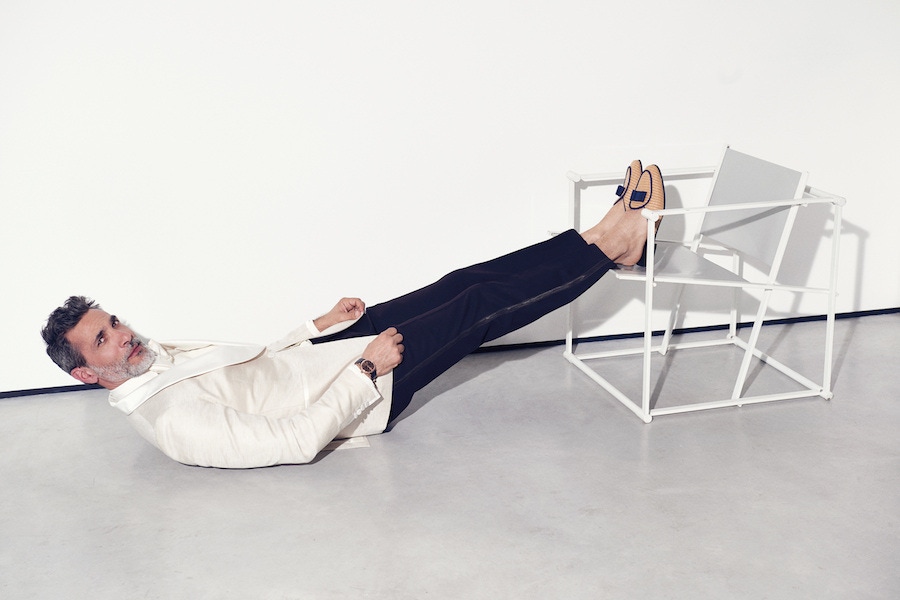 Thom Whiddett, half of the founding duo behind Thom Sweeney, advocates a playful approach to black tie. "Only by experimenting within the boundaries of what is correct does the look tend to stay timeless," he tells
The Rake
, noting his appreciation for
Jack Nicholson's
sunglasses-toting Oscars guise. Modoo also sees the value of experimentation. "Black tie as a dress code has survived because it has evolved with our lives," he says of what is perhaps his favourite sartorial genre. "What started as a specific dress code that sat between formal and informal — and still does — has a variety of stances and interpretations. It's full of contradictions: it can be both subservient and subversive. Hence it being worn by both waiters and rock stars, for casual dinners at home and red carpet extravaganzas. My favourite black-tie heroes are Bryan Ferry,
Frank Sinatra
, the current Prince of Wales, and Sid Vicious." For those whose eyebrows have knitted in response to that last name: Vicious donned an ironic white tux to perform a strangulated version of Sinatra's
My Way
in the 1980 mockumentary
The Great Rock 'n' Roll Swindle
. Yet Modoo's approach, in less sardonic moments, is just a tad more traditional than the late Sex Pistols frontman's. "As much as I enjoy playing with black-tie forms, the classic look when executed well is always appealing — black or a proper midnight-blue wool with black facings, no vents or flaps on the pockets and matching braided trousers," Modoo says. Intuition would seem to dictate that all the men in one room wearing similar basic ensembles would mean more sartorial anonymity, or even, God forbid, safety. The opposite, in fact, is true: the touches, flourishes and minor coups accomplished by those doing it right are more pronounced, and failure stands out like a football shirt at a Pitti after-party. "I like a shirt to be Marcella with a button front and turn-down collar and a hand-tied bow to complement the lapels," Modoo says of his own approach. "If the coat is single-breasted, the waistband should be covered by a low-buttoning vest to match, or a cummerbund." Which brings us to accessories, the tux, of course, being only one component of the black-tie ensemble. For summer, we're drawn towards a crisp white
Ciambello shirt
, while the Brunello Cucinelli and
Emma Willis
offerings here are also exemplary. Cummerbunds, whose history goes back to the dining garb favoured by British military personnel stationed in India, can, as Modoo points out, add a touch of swagger, as long as the pleats face upwards and it isn't so tight (before or after dinner) as to look like it's doubling as a corset.
When it comes to the
bow-tie
, whose origin, curiously, is the scarf that Croatian mercenaries used to hold their shirts closed during the 17th-century Prussian war, a pre-tied version is not permissible if you are old enough to tie your shoelaces. Mischievously askew is good; undone and draped around the neck is O.K. over nocturnal Cognacs; but tying one around the head shouts, "Get me a cab before I make a cunt of myself to
Hi Ho Silver Lining
". With
pocket-squares
, the aforementioned Connery ensemble in
Dr. No
is accessorised with a TV fold pocket-square, and the overall look — which echoes those of
Frank Sinatra
and Bing Crosby performing their bar-draining musical ditties in
High Society
in 1956 — proffers no-nonsense elegance, and it's hard not to come to the conclusion that flat with defined angles trumps the ruffled approach. With shoes, shiny and conventional — a black Balmoral Oxford, perhaps – was once
de rigueur
, but footwear is part of black tie's evolving anatomy whose heritable traits are proving more transmutable. "I think today people are becoming more adventurous with their black-tie shoes," says George Glasgow, of the premier bespoke shoemakers
G.J. Cleverley
. "For example, we just made a pair for Sly Stallone that was a combination shoe of black patent and midnight-blue calf with black silk lacing. I think you can certainly have more fun today with tux shoes than years ago. Personally, I'm a classic guy and I wear a black patent Oxford with silk lacing on a soft, round toe shape. For me, this is elegant and also the perfect tuxedo shoe for all events." For loungier occasions, there's nothing wrong with opting for exquisitely made slippers; a laid-back and debonair approach will be complemented by ostensibly spontaneous flourishes, such as a silk scarf (
Turnbull & Asser,
of course, being among the principal providers of a scarf that will enhance an ensemble's lustre). For evening soirées that commence before dusk, sunglasses —
Aviators
for a Daniel Craig as Bond look;
Wayfarers
for a more Tarantino-esque menace — are perhaps the most dashing optional accoutrement to black tie. A gun, for sure, is optional. But then, if you follow the lead offered by the images on these pages, you'll pack a killer look without one.
Originally published in Issue 52 of The Rake, June 2017. Subscribe here for more.