Oliver Reed: The Best Bond We Never Had
Oliver Reed was an eloquent dyslexic, charming sexist and high-souled jester. Today, the most interesting leading men evoke the spirit of some of his savage paradoxes.
The actor Oliver Reed was a gentleman bruiser, a Rabelaisian belly under a field-marshal accent. Ted Hughes could have invented him: the ferocious clown-crow, or the ruptured peacock with the bomb-lit eyes, rainbowed, aboriginal, acrid, brassy, genital, ejected, pre-devastated. Of the vintage
hellraisers
he was the lead Englishman, and, beside the Celtic quartet of Burton,
Harris
, Hopkins and
O'Toole
, the least fulfilled. He became a victim of his own humour, soulful, free of false quantities, a Falstaffian surface cooled by inner ironies. At the very least, he was the best James Bond we never had.
Born in Wimbledon in 1938, Reed went to 13 different schools where his dyslexia was dismissed as poor concentration, so he focused on his physical development (one sports day he went home with 11 cups, having won every race he entered). Though his grandfather had founded RADA and his uncle Carol had directed
The Third Man
, Reed shunned formal training for the drama school of life, learning about human nature in pubs, where he hustled, played darts and got into fistfights. After a cartoonishly camp first speaking role, in
The League of Gentlemen
, his equivalent of rep was at Hammer Horror, who cast him as the 'man behind the mask' in seven films. He claims he landed his breakthrough role as Bill Sykes in 1968 because he "came out of the same cock" as
Oliver!
director Carol Reed.
This performance, a subtle strain of menace in a film full of histrionics, caught the eye of iconoclast Ken Russell, who gave Reed his two finest parts. Freudians may note that the key scenes of each film (the nude wrestle with Alan Bates in
Women in Love
; the stake-burning in
The Devils
) happen next to fires. By the early seventies, having played Athos in George Macdonald Fraser's
The Three Musketeers
, he was one of the highest-paid actors in the world. 
But fame nourished a lust for high jinx. During the second world war he bartended at his mother's lovers' cocktail parties, the guest lists of which slowly diminished. "Death and drink for me, from an early age, were both a fantasy and a reality," he said. In his heyday, Reed partied with Keith Moon, Steve McQueen and Christopher Lee. A penchant for punch-ups earned him 36 stitches the night he was attacked with a broken glass, and there's the mythical two-day binge, surely apocryphal, in which he drank 106 pints.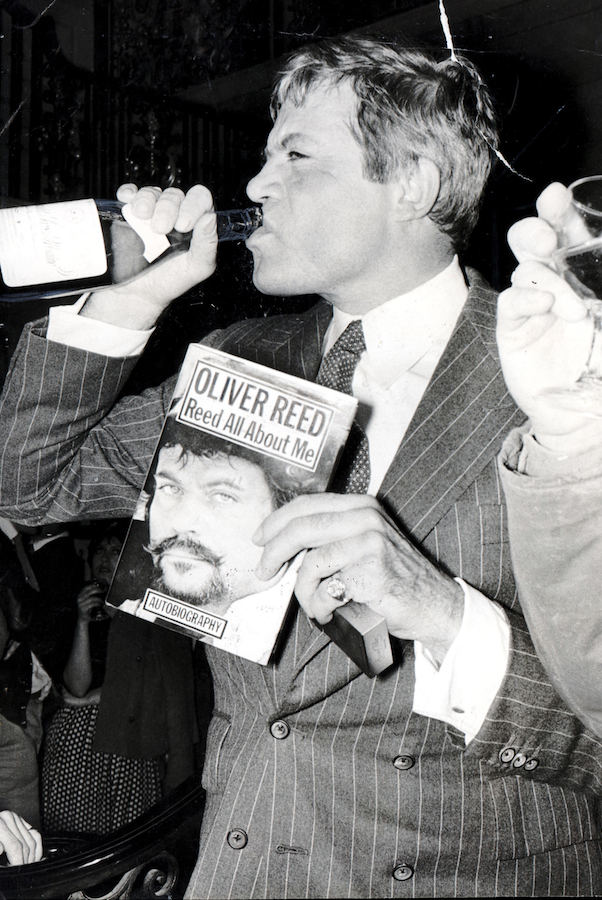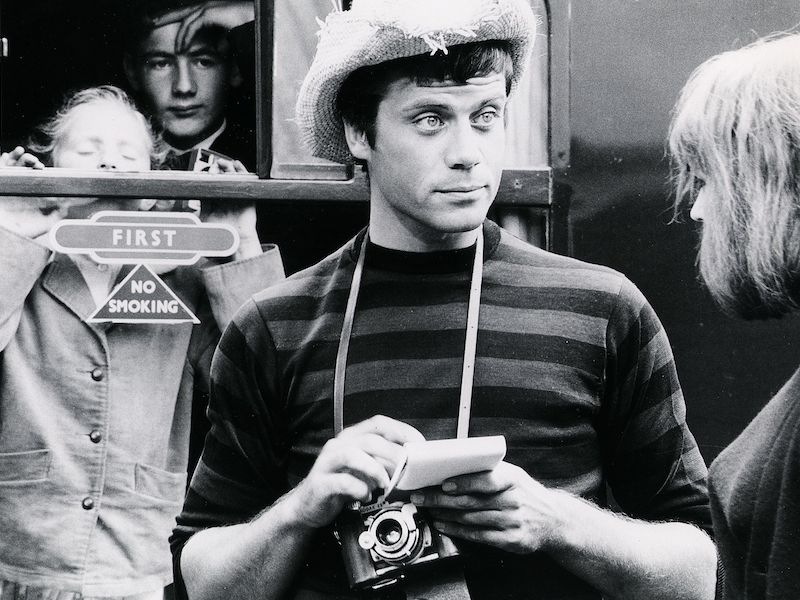 The prospect of Reed taking over from
Sean Connery
as James Bond tantalises even more over time, but producers were put off by his antics. Orson Welles had advised him, "if in doubt, do nothing". He turned down
The Sting
and
Jaws
. An injury sustained in a fight with Christopher Lee's musketeer stunt-double foreshadowed a falling-out with Reginald Prince, Reed's own stand-in on
Castaway
(1986). Prince sued Reed for picking him up and dropping him from the jetty of a seafront restaurant (earlier that day, Reed had allegedly performed handstands in the restaurant and showed diners an intimate tattoo). Reed himself claimed Prince lunged at him and lost his footing.
He had a taste for the finer things, and for nature. His reason for buying Broome Hall, a 56-bedroom former monastery over 50 acres in Surrey, replete with wild fowl, had a raffish bent: "I went to an estate agent looking for a field where I could jump Dougal, my horse, and he said no. So I went back into the pub and said maybe you've got a field with a cottage and I'll buy it if you have that, and he said, no, I haven't. I said, have you got a field with a house, and he said it so happens we have. So I came down here, got the field, the cottage and the house." He rowed on his lake and talked of crossbreeding geese, but later sold Broome Hall and moved to the tax haven of Guernsey.
When the film roles dried up, he instead performed for the chatshow cameras and gradually lost his pub-flensed articulacy. As John Updike said of doing too many interviews, repeating the same thing over and over again 'cretinises' you, but Reed needed the lens. "I'm a prankster," he said. "I don't think it would be improper for an entertainer and a showman — that's all I am — to show off." The boozy ram danced with his trousers down, arm-wrestled, fell off his chair, dressed as a monkey with a ventriloquist emu, jumped off a diving board into a pool fully clothed, and (notoriously) performed
The Wild One
for Michael Aspel, gurningly simian, those pellucid eyes death-wrenched to the back of their sockets. He said: "Everyone expects that I'm going to make an absolute arse of myself, and so I generally do."
It reached the point when Reed rarely appeared on television without being drunk, or at least pretending to be. Like
Serge Gainsbourg
, he became a booze-shadowed karaoke version of himself, and the frothy buffoon ceded to a more abrasive figure who barked at interviewers not to interrupt. During the Gulf War came his absurdist anti-masterpiece, a discussion of male violence on Channel 4's
After Dark
, whose panel included the feminist academic Kate Millett. Sporting tangerine hair, a Harry Hill collar and a nautical blue jacket, he baffled with Ionesco-worthy questions such as: "If somebody that knows no ill really comes to a palais de danse and dances around the place, stills his heels in the air because he's a Celt, why should he go down and how do you forgive yourself because he's a better dancer?" He was tolerated until he rolled over the sofa after a top-up to kiss Millett on the cheek, when he was asked to leave. His behaviour drew 700 viewer complaints and he moved to County Cork.
According to the actor Clive Goodwin, Reed played the part of the uncontrollable sodden star to "liven things up", a permanent life-art method-act and a prototype of the persona Joaquin Phoenix would ironise in the meta-doc
I'm Still Here
. Contemporary commentators were largely unsympathetic (
The Independent
found it "pathetic to see the crippled infant trapped in an immense and slobbish frame"), but he was clearly exploited by hyena-like producers, who hoodwinked and baited Reed like a pissed Russian bear. Wattled, unclear, nuclear, he jostled his various selves together within his stained suits and took the laughs of least resistance.
Reed was, by his own admission, to David Frost in 1985, a male chauvinist. He told Michael Parkinson at the height of his success that he was "suspicious of women who want to bludgeon men on the head with their intellect … I believe that, if she is not properly equipped in other departments, she is inclined to do that." Women's intelligence in his eyes was incidental, which may explain why he never clicked with Glenda Jackson or Vanessa Redgrave. His martinet order to (an admittedly disruptive) Shelley Winters to be quiet on
The Tonight Show Starring Johnny Carson
segued into his theory that "women are happy in the kitchen because it means they're feeding their children and looking after their man". Winters poured a glass of bourbon over his head. 
He had a son with first wife, Kate, whom he divorced in 1969, then high-society affairs with the likes of Jacquie Daryl, who eventually left him. He struggled to adjust when he was no longer the romantic lead. Aged 40, he told Parkinson that, instead of lovers, he was now offered generals and psychiatrists, a source of sadness because, "I don't get the crumpet". In 1985 he married Josephine Burge, 26 years his junior. After the service he brandished handcuffs and sang to the press crews camped outside the church, tragicomically unable to resist the cameras even on his wedding day.
But the revenant in the shadowlands sniffed a final lifeline from Ridley Scott, to play the slave-dealer in
Gladiator
. Reed mesmerises as Proximo, and his monologue on the cheers of the Colosseum is a devastating précis of his own need for attention: "The noise afterwards rises and rises like a storm, as if you were the thunderbolt itself." In the last year of the 20th century he died during filming, in a Valletta drinking house while arm-wrestling Maltese sailors — a roguishly apt way to go, though co-star Omid Djalili suggests he was coerced into it (he also said Reed grabbed his balls through several takes of a scene about "queer giraffes"). In an extraordinary fake obituary show from 1993, Reed had pre-empted his own death: "I died in a bar of a heart attack, full of laughter, and somebody made a bet with me that was so lewd that I took it on. I laughed so hard I was sick and died."
Oliver Reed flew and fought too near the flames, half-eagle, half-finch. The most interesting leading men of today resemble his brutal courtesies, especially Tom Hardy. "We all love a baddie," he said. "As long as I make the air move around me, that's what matters." He was a Prince of the Powers of the Air, who crossed the cinematic universe like light. To borrow an elegy from
Humboldt's Gift
, "he was a papaya a citron a passion fruit." Eloquent dyslexic, chivalrous thug, charming sexist, high-souled jester: for Reed, as for Macbeth, all was but toys.