Cloth 101: Seersucker
As sartorial trends go, Seersucker's popularity in recent seasons has risen in conjunction with the mercury. A performance cloth favoured due to its propensity for breathability, it can be a tricky one to style so allow our Sartorial Guru to help.
Seersucker is a traditional warm-weather fabric with a multitude of uses. My first exposure to it was in the pages of the American editions of GQ I read as a teenager, where the most conservative of brands would showcase suits in baby blues and pinks worn with bow ties and dirty bucks. You occasionally saw bad versions in suburban department stores executed in blends of polyester and cotton; shapeless jackets to be worn by men of a certain age with "comfortable" shoes.
My first seersucker garment was acquired on my first trip to Florence to attend Pitti Uomo. I had underestimated the heat and humidity of Italy in June and was in need of fresh shirts to replace the double-cuffed poplins I had packed. It was there I discovered the magnificent and eclectic menswear store, Principe, and amongst the English fragrances, conservative ties and dressing gowns, was a pure cotton seersucker shirt. I purchased it, along with a cotton madras button-down, and was significantly more comfortable for the remainder of my trip. The puckered nature of seersucker, where the warp is deliberately shrunk, creates a surface that remains away from the skin and allows air to flow. It is no wonder that it is so popular in the deep south of America, where it is considered quite conservative. My shirt was in the traditional blue and white Bengal design that also had a cult status amongst Ivy League students and, subsequently, found its way into the wardrobe of the sixties' London mod. Because it is already wrinkled, it does not crease anymore and keeps a good shape.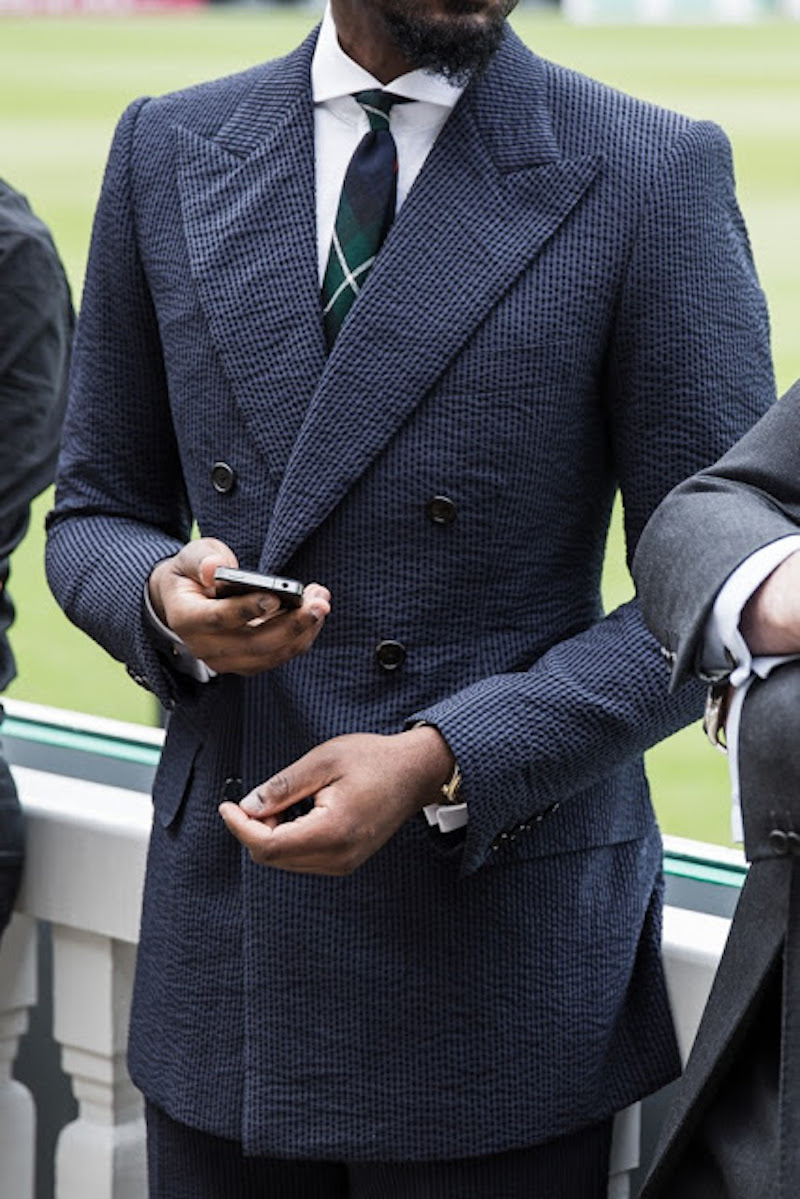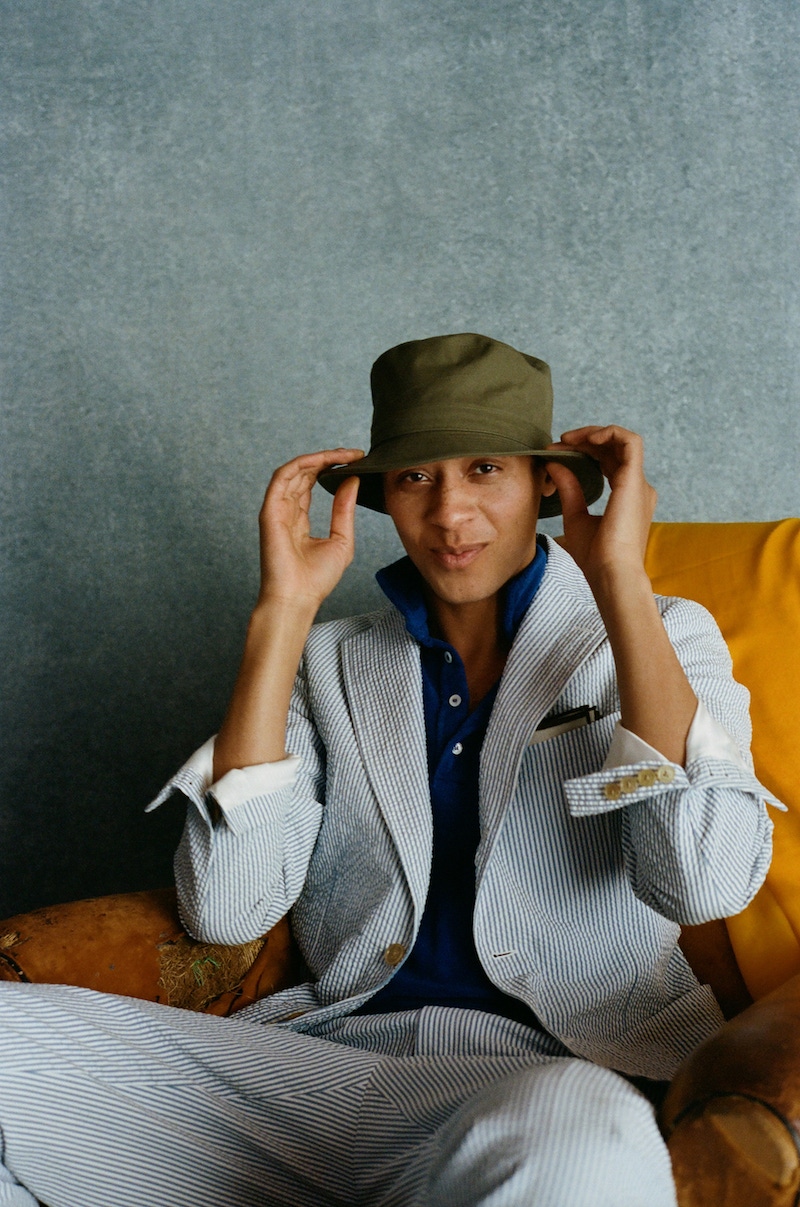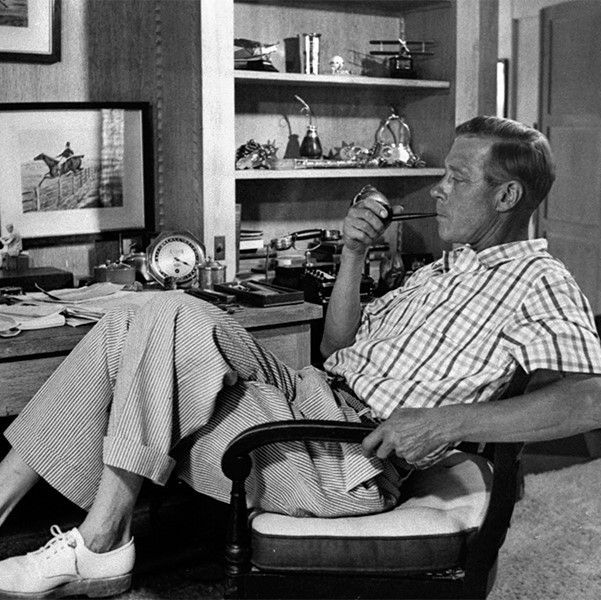 The Bengal striped versions are used for suits, blazers and sports shirts and are a perennial component of summer collections by Ralph Lauren, Hackett and Gant. It is a great cloth for resort wear and a blazer in seersucker from G. Inglese or Richard James is a boon to the elegant traveller as it can be stored without fear of losing shape. A seersucker shirt is great to wear around the pool for lunch or cocktails. If you are unsure about wearing the fabric, I would suggest mixing it with other textures. A seersucker blazer with a pique shirt and fresco wool trousers is a simple outfit. Or try a seersucker shirt with a linen suit.
When I discovered the prestigious Italian mill, Solbiati, I experimented with suits in their refined version of seersucker. Always pure cotton and with ecru and soft blues or greys refining the traditional colour palette. I experimented with different styles and learned that it is not such as simple cloth to tailor. Over-pressing will cause the pucker to flatten out and I would choose my dry-cleaner carefully to avoid the same problem. The other issue I have with seersucker is that the blue and white stripes are very popular in children's wear. And we might know that it is a classic fabric with a name derived from the Persian word for sugar and milk that can boast of a rich sartorial pedigree but, to many in the UK, you will only be compared to Andy Pandy. Fortunately, the better Italian mills offer tonal and checked versions of the fabric. Canclini offer a wide range of shirtings in dark colours, bold checks and even simple printed designs such as spots.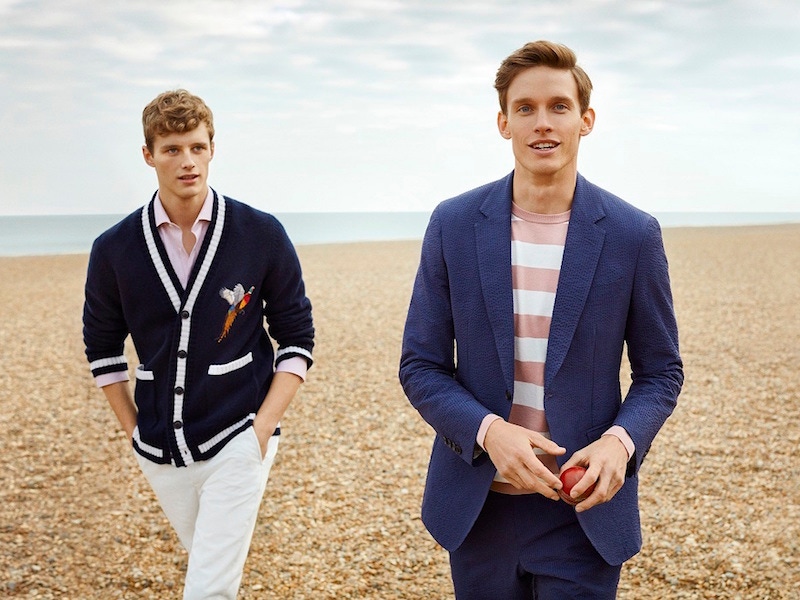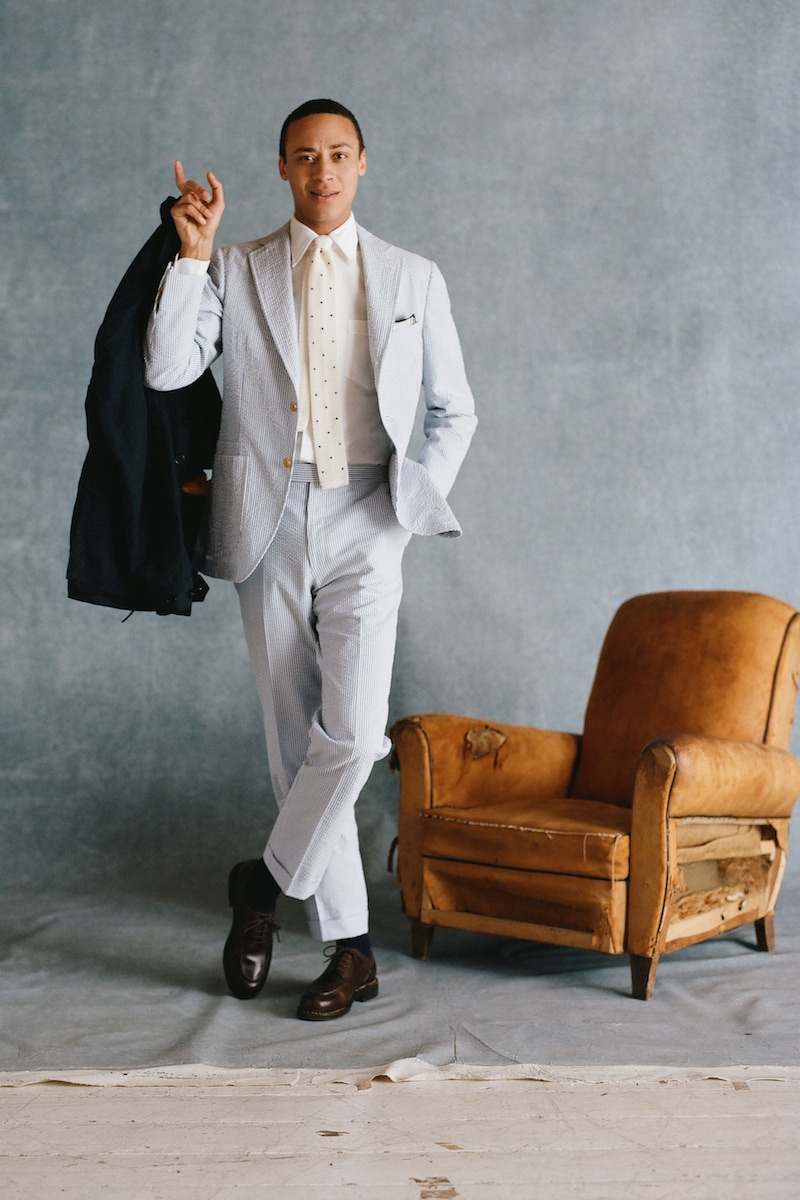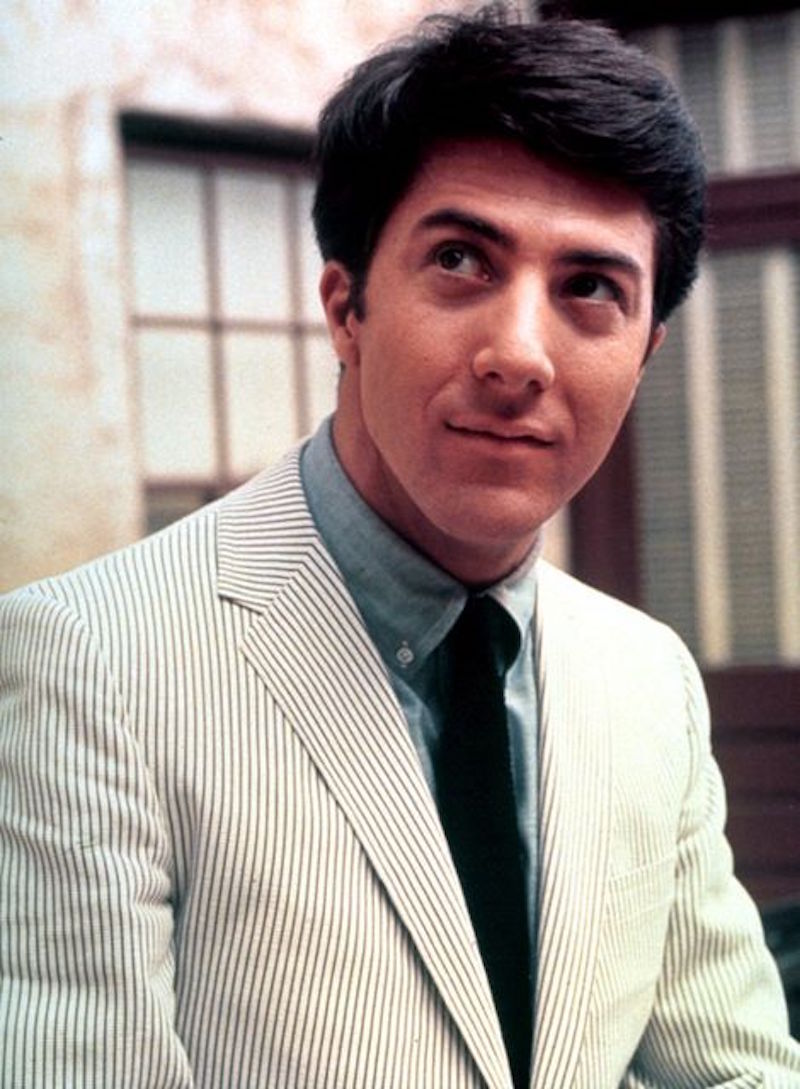 Loro Piana offer a superfine wool and silk version of seersucker that has cult status in the tailoring world. Offered in tonal shades of dark blue/navy, beige and deep reds it has all the comfort of cotton seersucker combined with remarkable drape considering it weighs only 220g per metre. Mayfair tailor, Michael Browne, is an advocate of this cloth and uses it to create his iconic, dramatic house style-a million miles from the basic High Street version. "The more crinkles in the seersucker, the better it is to tailor", enthuses Michael, "you get more bounce and drape (than flat cottons) as the puckering adds more volume to the fabric". This certainly dispels the myth that London tailors can only use heavyweight worsteds.
In creative hands, seersucker is a versatile fabric. Darren Tierman, head cutter of Budd shirtmakers has fashioned an evening dress shirt in white cotton from Alumo. The raised texture is not dissimilar to tradition Marcella but is significantly more comfortable and does not require starching to retain its shape. An inspired choice.
So there is definitely a seersucker for everyone, from the beach to black tie. Play it right and you may even earn the ultimate compliment as given by Meryl Streep to Peter MacNicol in Sophie's Choice, "you look very nice…you're wearing your cocksucker".