Mickey Rourke: The Pope Of Greenwich Village
Mickey Rourke has glimpsed the gates of hell and doesn't want to return. Fortunately, even in the seventh decade of a tumultuous life, cinema seems to provide an outlet for the actor's emotion.
The actor Mickey Rourke is a Hollywood myth incarnate, a beautiful man undone by a dependence on his own face, a saddle-soaped Dorian Gray. The smirking eyes, harsh frame and soft voice combined to subvert the eighties lead, a soulful minimalist to Michael Douglas's greedy kitsch. Chiming with the era's more quixotic auteurs, he abandoned his screen prime to box. Like Jean-Paul Belmondo (the subject of a previous
Rake
profile), Rourke was an undefeated amateur fighter, but by the time he wanted to act again, that face was a pulpy caricature of itself. For 15 years, Rourke was the heavyweight bruiser turned industry punchbag until a single film in 2009, one of the most potent life-art blurs in recent cinema history, revived him.
We're getting ahead of ourselves. Born in Schenectady, New York, in 1952, Mickey was six when his bodybuilder father, Philip, left his mother, Annette, and moved to Florida once his mother married Miami Beach police officer Eugene Addis, a father of five sons. This machista environment instilled resilience, a fondness for the underdog, and a lifelong suspicion of authority. In an interview with Alec Baldwin, Rourke explained how he was regularly abused by his stepdad and tormented by his five stepbrothers; local thugs used to try to steal his bike, and an early job was to ward away pimps from boys handing out flyers. 
Two means of escape, acting and boxing, presented themselves to the teenaged Rourke, one a celebration of the face, the other a permanent risk to it. In both arenas he followed in distinguished footsteps. He sparred in the same boxing gym as Muhammad Ali and joined the august Actors Studio, where Robert De Niro, Al Pacino, Harvey Keitel and Christopher Walken had all trained. For his audition, Rourke roped in his own dad to perform a piece between a father and a son;
On the Waterfront
director Elia Kazan called it the best audition he'd seen in 30 years.
Rourke is indifferent to compliments and no longer reads reviews, but word-of-mouth and admiration from his peers thrust him to the front of the casting queue, an eighties heir to his illustrious Studio stablemates. Rourke's favourite of his films,
The Pope of Greenwich Village
(1984), cast him and Eric Roberts as two thieving restaurant workers, more
Mean Streets
wide boy than romantic lead. Two years earlier, however, his low-key, high-voltage charisma in Barry Levinson's
Diner
(1982), in which a group of Baltimore friends reunite for a wedding, caught the nostalgic lust of the times. Rourke steals the film rather more elegantly than his maître d' commits the robbery in
Greenwich Village
. Indeed, the erect cock his character hides in his popcorn box on a cinema date is an apt metaphor for the raw sexual power Rourke smuggled into the Hollywood mainstream.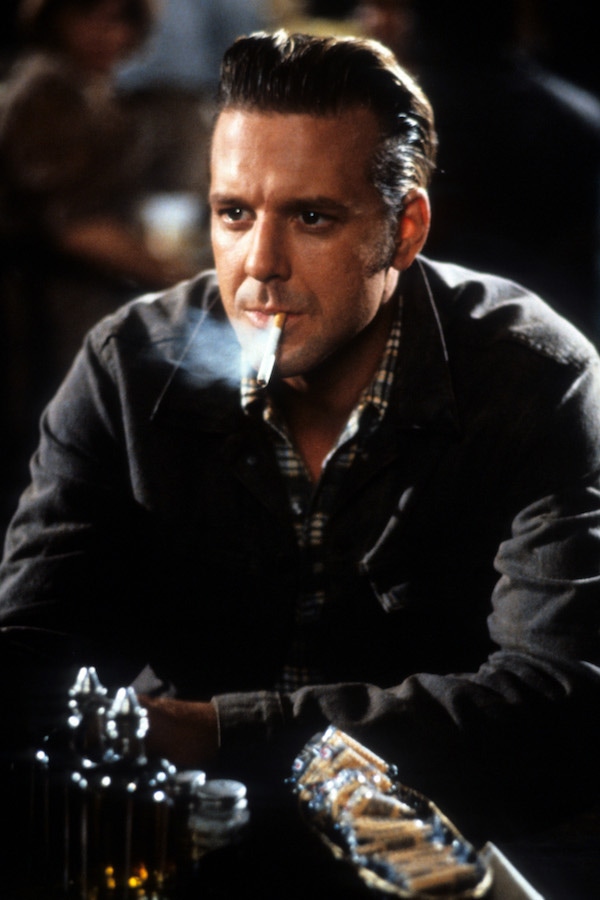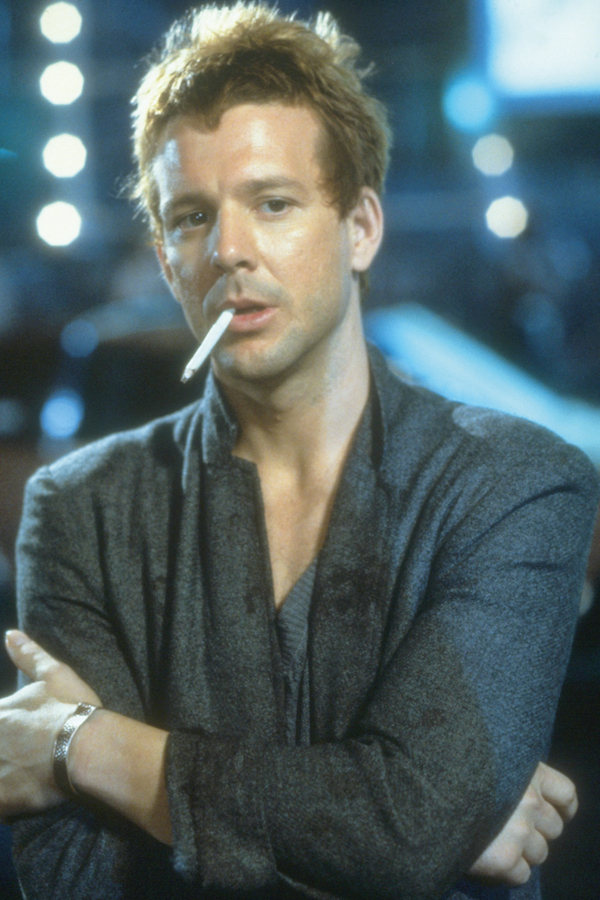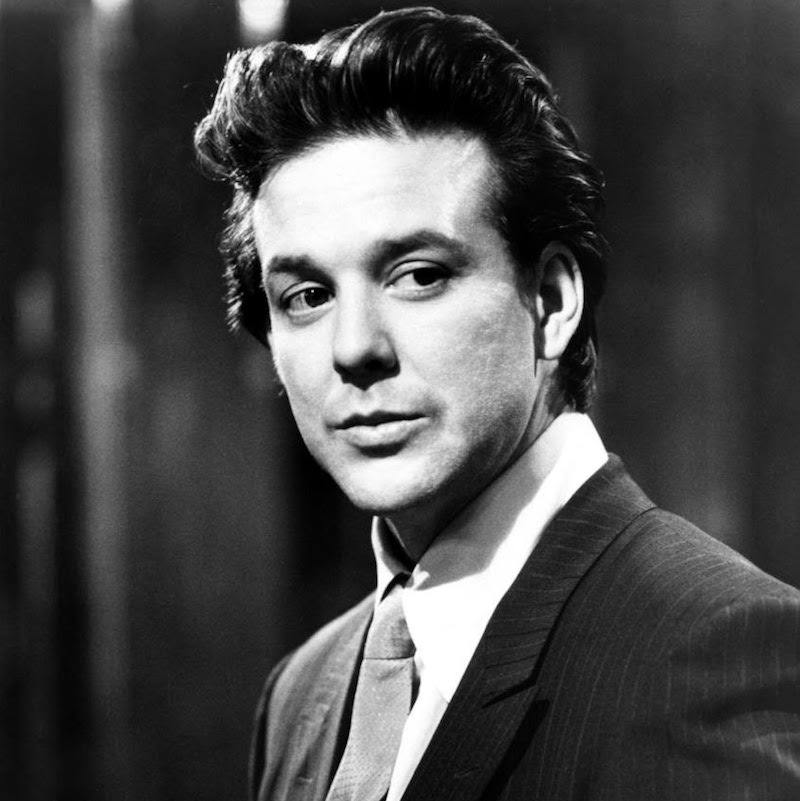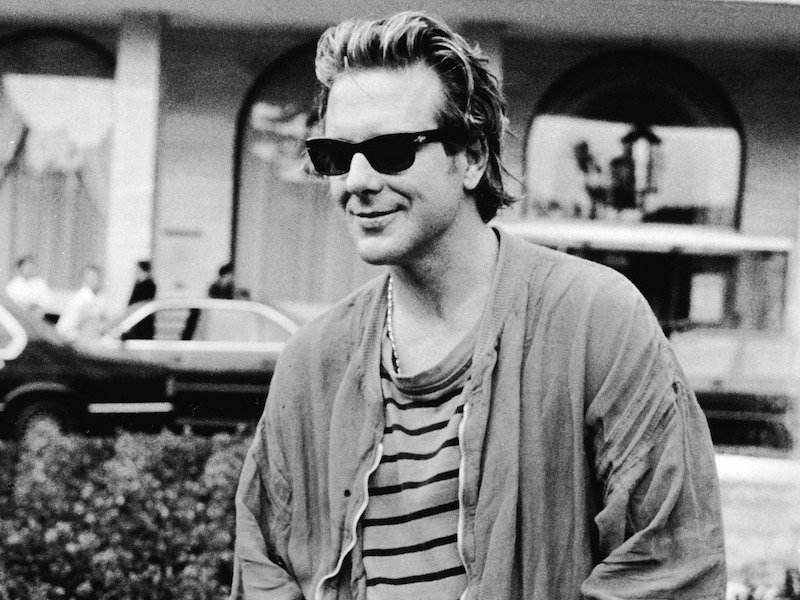 Two of his sexiest performances seduced in very different ways. Motorcycle Boy, his character in Francis Ford Coppola's
Rumble Fish
(1983), has a whiff of Gary Oldman: hushed, ethereal, a prophet under a bridge. Coppola called the film "Camus for kids". Viewed now, it has a slightly dated beat cool, manna from heaven for the student dorm wall. In expressionist black and white, Rourke (at his most handsome) whispers to Matt Dillon (at his most handsome) semi-philosophical one-liners such as, "California's like a beautiful wild girl on heroin" and "even the most primitive society has an innate respect for the insane".
If the rhythm of
Rumble Fish
is tantric (strange, cerebral, patient, no guaranteed climax), the tempo of Adrian Lyne's
9½ Weeks
(1986) is more like the can-can, a flurry of knee-tremblers. Like Michael Douglas, Rourke thundered in a decade muggy with mainstream eroticism, post-
Emmanuelle
, pre-
Basic Instinct
and
Showgirls
. His blindfold-happy high-financier, John Gray, and Kim Basinger's art gallerist discover new uses for honey, stairwells and rainwater, then descend into sadomasochistic mind games. A box-office failure on its American release, it was beloved in Europe and screened for five years at one cinema in Paris.
Rourke's allure continued to darken. For Alan Parker's cult horror
Angel Heart
(1986), he played hapless P.I. Harry Angel to De Niro's Louis Cyphre (clue in the name). His sex scene with
Cosby Show
daughter Lisa Bonet made headlines, and the film retains a schlocky punch. A year later, his performance as a Charles Bukowski alter-ego in
Barfly
, a script written by Bukowski, has a grubby allure, as does his chemistry with Faye Dunaway. 
Director Lyne said that if he'd died after
Angel Heart
, Rourke would have become a bigger phenomenon than James Dean. Instead, in 1991, he took a hiatus to box — a professional
petite mort
. He was unbeaten as an amateur, but his face was so mangled he consulted a plastic surgeon, who made his face considerably worse. In 1994 he tried to return to acting, but the beauty had become the beast. Private excess may not have helped. He described his Beverly Hills mansion as "like
Halloween III
— Elvis on acid". Once he bought six Cadillacs for cash and gave them away. Rourke says he developed such a reputation that when he walked into L.A. restaurants, "it was like Jack the Ripper had walked in."
He made some strange career decisions, too. The roles he turned down form a beguiling alternative C.V.: Bruce Willis's character in
Pulp Fiction
, Tom Cruise's in
Rain Man
, Kevin Costner's in
The Untouchables
, and others in
Platoon
and
The Silence of the Lambs
(just imagine him as Buffalo Bill… ) He was also cut from Terrence Malick's soulful epic
The Thin Red Line
. St. Francis of Assisi, whom Rourke played in the 1989 docudrama
Francesco
, suggested "true progress quietly and persistently moves along without notice." Slowly, Rourke worked his way back into the Hollywood consciousness with small parts in authored thrillers such as Coppola's
The Rainmaker
, Robert Rodriguez's
Once Upon a Time in Mexico
, Sean Penn's
The Pledge
, and Tony Scott's
Man on Fire
. But the comeback ignited with a central role in Rodriguez's
Sin City
(2005), a violently inventive comic-book noir whose black-and-white hues echo his
Rumble Fish
prime. Rourke's Marv is scratched with allusions to his own face, his turn-of-phrase splashed with Bogart ("It really gets my goat when guys rough up dames").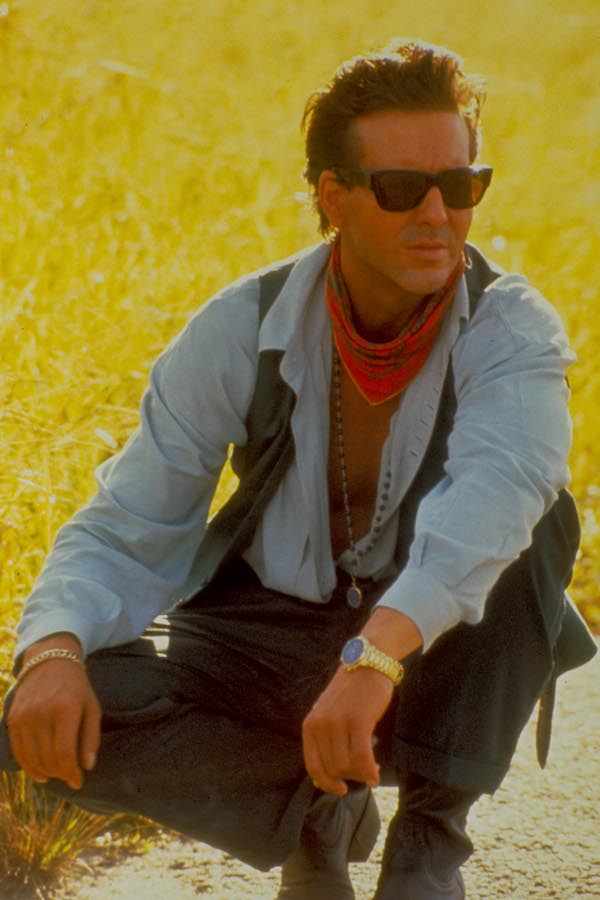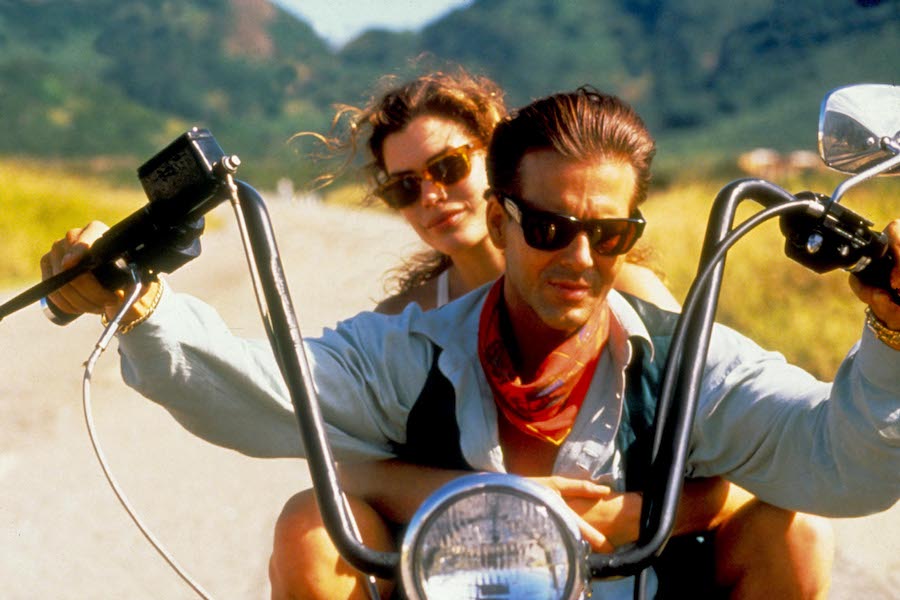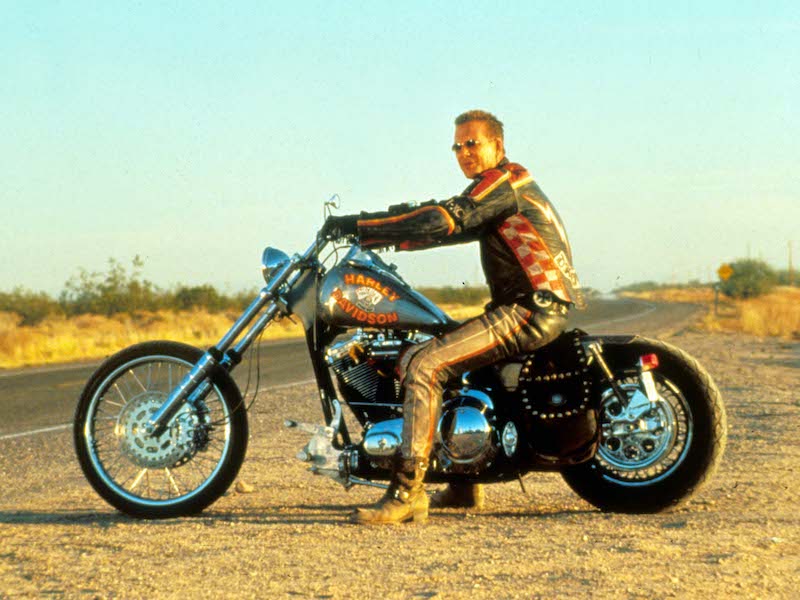 And then came
The Wrestler
. Rourke basically is Randy 'The Ram' Robinson, a wrestler who once played Madison Square Garden but now fights in high school gyms with a hearing aid and a dodgy ticker. It is an astonishingly complete performance, as raw and masochistic as American cinema has seen. Filmed mostly from behind for the first 15 minutes, that beautiful broken face is punched, slapped, cut for real with a razor blade (a technique known as gigging, a stunt Rourke insisted on doing himself), and shot with a staple gun: one barbed-wire fight is as hellish as a Chapman Brothers exhibit. Just as he did for ballet in
Black Swan
, director Darren Aronofsky captures athleticism as politics, lacerating religion and meta-theatrical mind-fuck.
Perhaps because Rourke rewrote all his scenes, the film has a blue-collar arthouse feel, and what pushes it up to the planes of greatness is a lovely, tender sense of humour. The wrestlers pitch ideas for choreography as sensitively as dance instructors; Randy plays as himself on an old Nintendo video game (a symbolic eighties relic to his child-opponent's preference for
Call of Duty
); his nametag at the deli where he works is misprinted as 'Robin'. These aren't gratuitous gags, but jolts of post-fame ennui that Rourke plays as deftly as the fight scenes. The film won the Golden Lion at Venice and Rourke was Oscar-nominated, pipped only by Penn as Harvey Milk, a companion portrait of enlightened Hollywood masculinity. When Rourke won the Bafta, his riotous speech prompted his friend Mick Jagger to thank him backstage for "waking up the dead."
Rourke has more control now, but still has a habit of saying the wrong thing. He has called Tom Cruise a 'cunt' for dismissing therapy (something Rourke has found indispensable). During promotion for
The Wrestler
, he threatened to break the legs of the "faggot who wrote all that shit in the paper", (he later apologised). Between myriad flings, he married twice. He met his first wife, actress Debra Feuer, on the set of
Homeboy
, a film Rourke wrote in which he played a brain-damaged cowboy-boxer. He described his second wife, his
Wild Orchid
co-star Carré Otis, as "thunder and lightning. If I can't have thunder and lighting then I won't have anything." When he proposed to her, he threatened to kill himself with a sword if she said no. She later filed charges of marital abuse, charges she then dropped. Cinema seems to provide a channel for his rage, but he is clearly a very emotional man who openly cries in interviews and in public. 
He sounds grateful to be a contender at all these days: he has glimpsed the gates of hell and doesn't want to return. As for the future, he hopes to play the Welsh rugby player Gareth Thomas, who came out in 2009; Rourke is 64 and Thomas is now 42, but the prospect enthrals. All three of Rourke's favourite directors — Coppola, Lyne, Michael Cimino — were enigmatic eccentrics who had success young and chose their films sparingly, so Rourke may do the same. That many of his films' titles could be describing him — a wild orchid, a rainmaker, a man on fire — hints at his natural, elemental range. Now that Hollywood's rumble fish has found his way back to the river of cinema, may he continue to heed the words of Albert Camus, the spiritual forefather of Rourke's most hypnotic film: "Live to the point of tears."
Originally published in Issue 53 of The Rake, 2017. Subscribe here for more.