Prince Charles: The King's Reach
He is compassionate, active, intelligent and inquisitive — a man of taste and culture who wishes, like most, to be 'of the world'. He also happens to be the longest-serving heir to the British throne.
There are often sharp contrasts in how we perceive ourselves and how others see us. There is no greater example of this than the Prince of Wales, who considers himself the most misunderstood man of modern times. Maybe it is so. There are those who admire him in full measure while others have reservations. In some ways it is a pity that this very caring and earnest man was born with a princely title. As such, it was expected of him to fulfil certain prescribed roles as heir to the throne. In his case there is the additional dilemma that he has carved out a useful role as Prince of Wales, involved with copious enterprises. He has to work out how to dovetail this into his future role as monarch, with all the contrary demands this will impose.
Much of the good he has done has been eclipsed, in the public mind, by his two marriages. Both have been the subject of considerable controversy and divisiveness in the past, though there is no doubt that after years of turmoil, a calm plateau has finally been reached. Had he been a private individual, no one would have taken much interest in whom he married, or, indeed, whether he married at all.
Style Icon
Only because he is a member of the Royal Family do people also take an interest in how he dresses. The front-cover portrait of Prince Charles [see Issue 41 of The Rake] puts me in mind of the imposing David Wilkie portrait of George IV in Royal Stewart tartan, painted to mark his first visit to Scotland in 1822. In this instance, the Prince of Wales looks equally magnificent, in the uniform of Colonel-in-Chief of the Toronto Scottish Regiment (Queen Elizabeth The Queen Mother's Own). If his fashion sense had to be summed up in a word, that word would be 'conventional'. The Prince of Wales rarely appears without a tie. He wears smartly cut suits from Anderson & Sheppard, on Savile Row, to whom he was directed soon after his first marriage, by the Princess of Wales. He has remained loyal to them for more than 30 years, and favours their double-breasted jackets. He likes the double vents at the back of his suits, a style invented by Frederick Scholte. Mr. Hitchcock, their top cutter, will still come out of retirement to fit Prince Charles, visiting him at Clarence House.
Anderson & Sheppard also provides him with his morning dress suits. Like other members of the Royal Family, he wears the white slips in the black waistcoat, which delineates the tie better. (Tailors have been known to say to clients: "We don't get much call for that these days, Sir.") Royalty have a habit of hanging on to their clothes. The Duke of Windsor wore the same suit in which he married in 1937 at Princess Marina's funeral in 1968 (and it still fitted him perfectly). The morning coat Prince Charles wore at his wedding in 2005 was made seven years before, and his fawn-coloured overcoat was made in 1987. At Royal Ascot, where the Prince can be slightly more rakish, he wears a grey morning suit but with a black top hat. Some of his suits have been patched.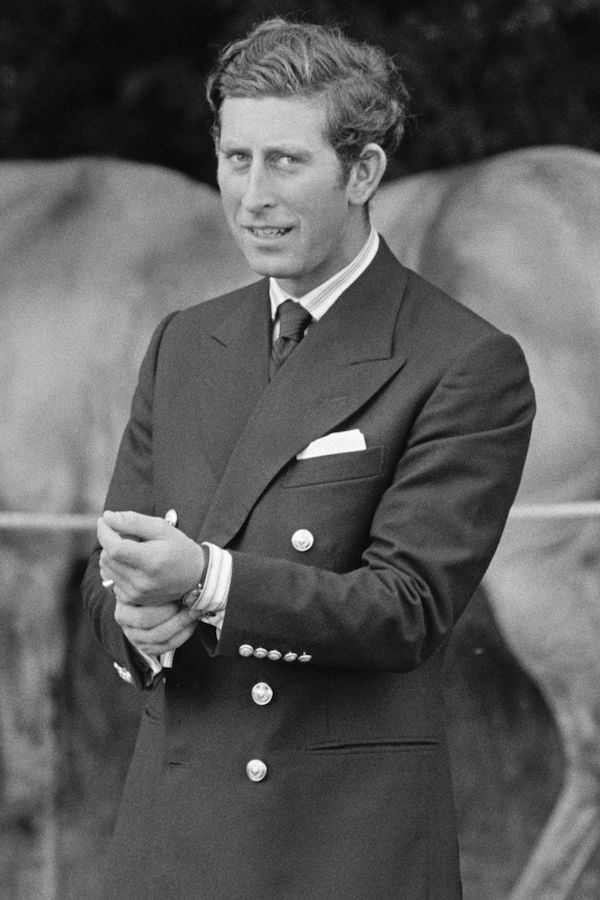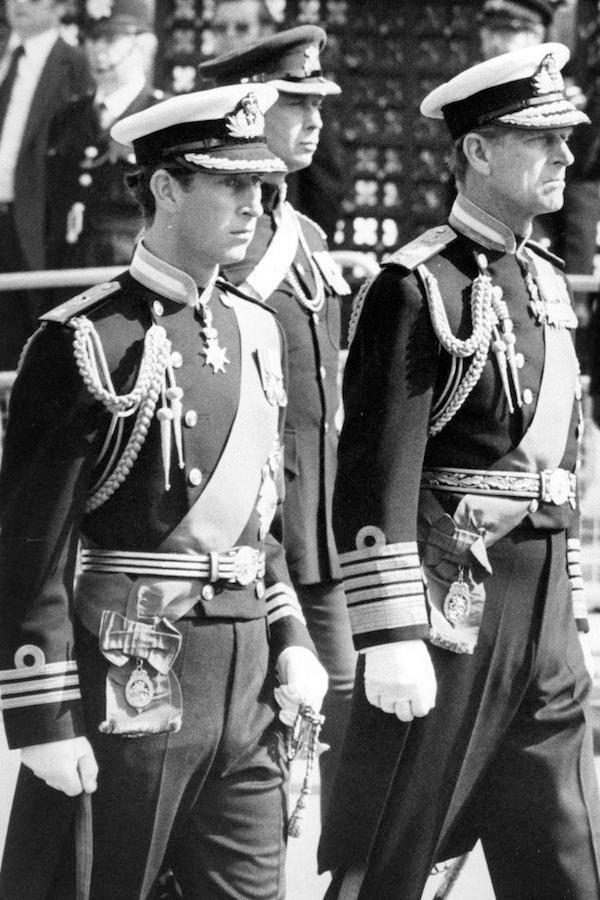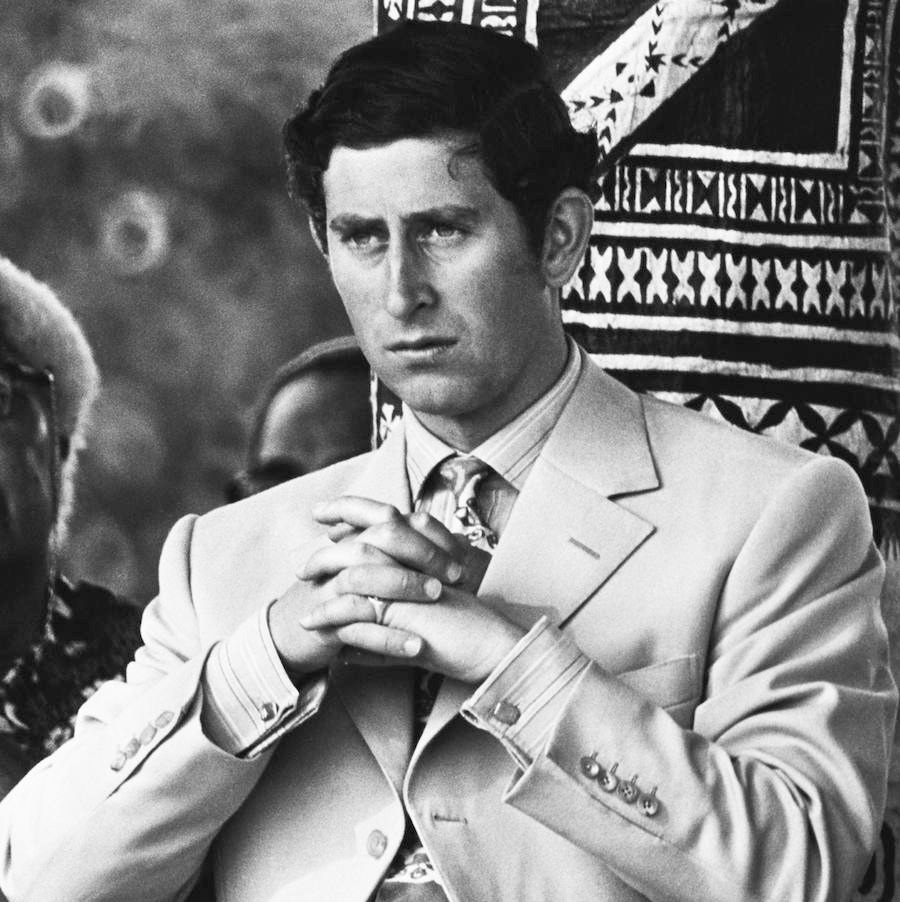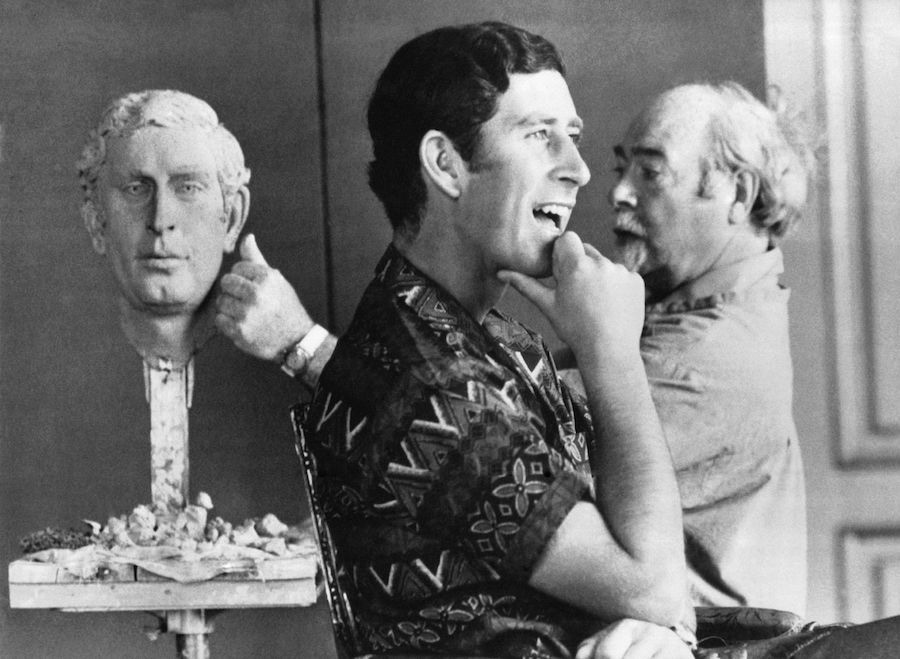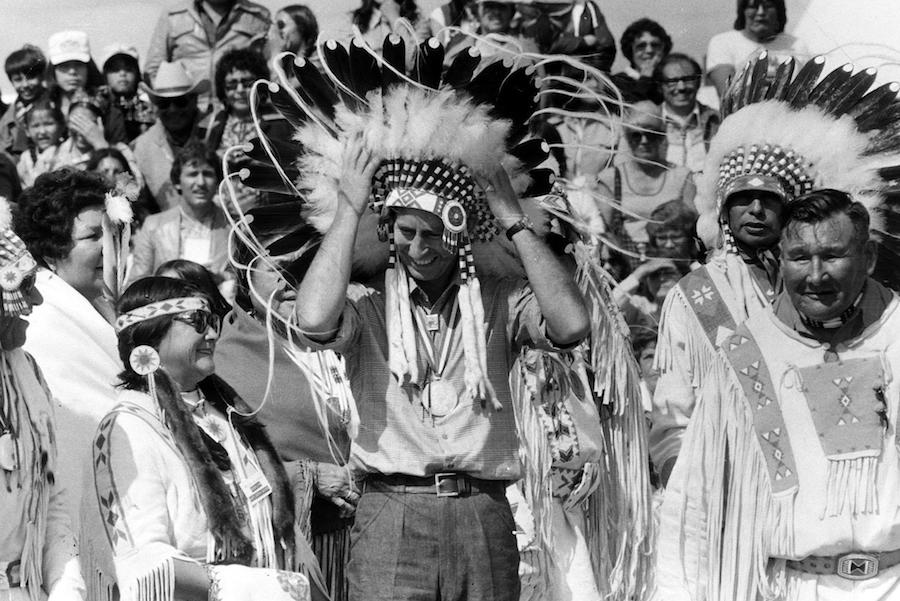 When travelling abroad in hot climates, the Prince has been known to wear a lightweight, light-coloured suit, even sometimes when adorned with his medals. He has never learnt how to avoid being accosted with unconventional headgear on his overseas visits, so there is a host of photographs of him variously adorned with Red Indian feathers, Arab headgear, or J.R. Ewing hats. His shirts still come from Turnbull & Asser, to whom he gave his Royal Warrant in 1982. A fine firm, established in 1885, the cutters also visit him in a variety of places to measure him as quickly and efficiently as possible. His shoes (and riding boots) come from John Lobb in St. James's Street, where they retain 'lasts' for many years.
In February 1971 Charles attended the annual dinner of the Master Tailors' Benevolent Association. He entered the Europa Hotel wearing a shooting jacket in tweed and with his hands behind his back. He told the guests that his style of dressing had attracted contradictory comment. "Recently I was described as being dressed as an out-of-work parson," he said. "Another time I was described as one of the best-dressed men in the world. I wonder how they decide. I think they make it up in the bar." 
He then told the guests that it was sometimes thought that he and his father both stood with their hands behind their backs as if it were some kind of hereditary trait. "The answer is, we both have the same tailor [Edward Watson at that time] … He makes the sleeves so tight, we can't get our hands out in front," he said in jest. More seriously, he added: "When I go abroad, I am, in a sense, showing what is the best British tailoring, and I know at least I can rest content that I am standing up in a well-cut shabby suit."
The Prince was responding to an attack in
The Tailor and Cutter
. Karl Dallas had accused him of promoting the cult of shabbiness. Dallas said he was not as bad as some aristocrats, who looked as though they had escaped from a
Carry On
film, that his suits were well made and that he looked splendid when in uniform. But turn-ups were an issue. Sometimes he wore them, sometimes he did not:  "It would be pleasant to conclude that he was conspicuously changing back to turn-ups like the rest of his generation, but we fear that we are in fact seeing survivals of earlier suits not yet completely superseded or worn out."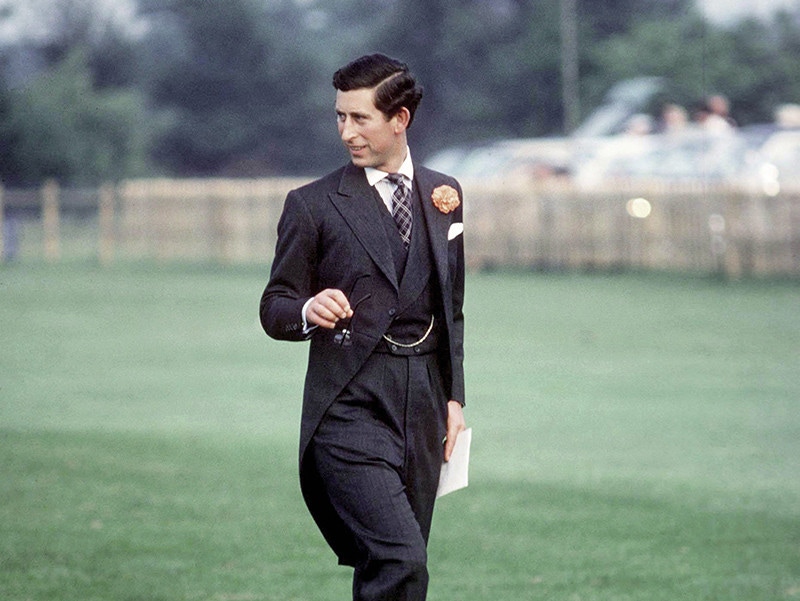 Dallas went on to say that his trouser widths were the same as they would have been a decade ago, that the seats were as baggy as those worn by an old man, and that the 'boxy' style of his jackets were thrown out of proportion by his fondness for the then-fashionable wide ties. Patrick Grant, of Norton & Sons, once said: "Prince Charles has always sat tantalisingly on that boundary between hip and square. The haircut and the double-breasted suit would pass muster in either camp, but you always get a sense that he is holding something back, that somewhere not far from this there is the spirit of the great reveller Edward VII fighting to come out." It would be wrong to suggest that Prince Charles is a style-setter like Edward VII, and I remember the Duke of Windsor's Private Secretary, John Utter, saying: "If you or I wore the kind of clothes the Duke wears, we would look ridiculous, but he gets away with it." He was referring to the loud checks and the bright, unconventional colours often worn by the Duke of Windsor even in old age. Prince Charles still wears the kind of clothes that his father, the Duke of Edinburgh, wears, as well as the other male members of the Royal Family: smart, conventional and appropriate for his role and station in life, but above all the best that British tailors can produce.
Philanthropy
It was Prince Albert, the husband of Queen Victoria, who first identified that one of the roles of the Royal Family should be to undertake charitable work. Thus figures such as Princess Helena founded nursing homes and allied themselves to nursing organisations. This belief has extended to the present day. Whole books have been written about Prince Charles's charitable enterprises and his 'mission'. Prince Charles was keen from an early age to make a contribution. At all times he has wished to emulate his father, and many of his initiatives follow from what the Duke of Edinburgh himself did, in particular in the fields of inspiring young people to achieve more and pointing out the dangers that so-called civilisation is causing to the environment — green issues and saving the planet for future generations. On leaving the Royal Navy in 1976, he became President of the King George's Jubilee Fund. He set up the Prince's Trust, and eventually the funds of the former were transferred to it. This has been immensely successful, its aim to give disadvantaged young people a start or a new start in life. From this, numerous other trusts and organisations have been started, including Business in the Community, Seeing is Believing (which takes top executives to see what is happening at ground level), The Prince of Wales's Institute of Architecture, his Drawing School, and a host more. These organisations are involved with inner cities, Islam, business leaders, study support, youth business, holiday camps and disability (to cite but a few).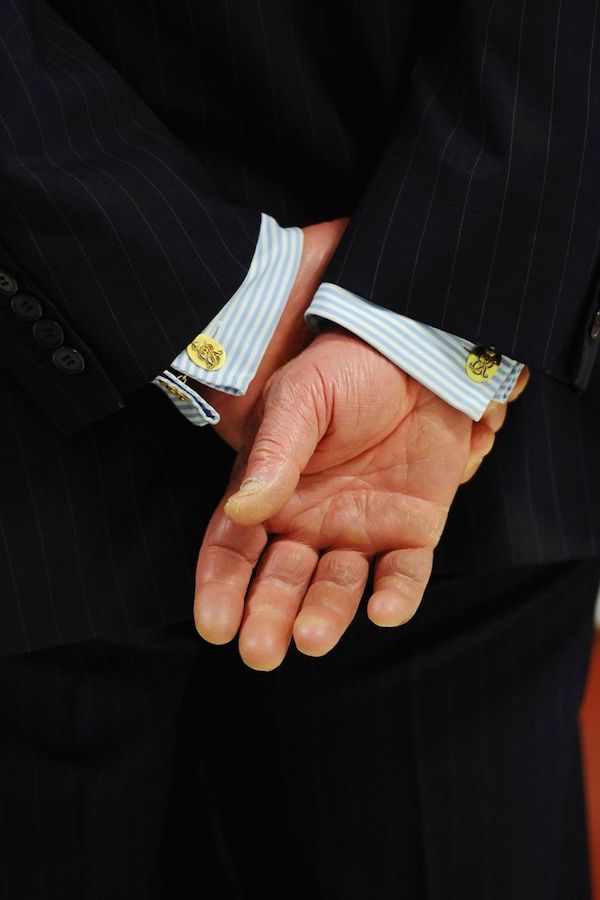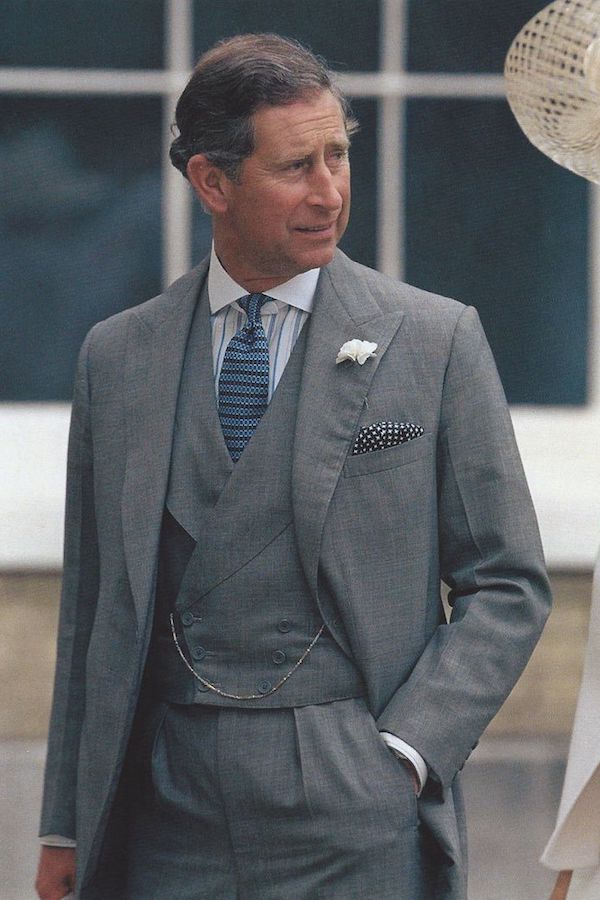 The Prince was sometimes criticised for supporting the traditionally 'un-supportable' — young offenders, the illiterate, drug addicts, the hopeless. There are countless examples of people who had given up on being given a second chance.He is a great catalyst and convener. He is one of a handful of people (former U.S. President Bill Clinton is another) who can get people round a table. In 2009 he held a summit for his Prince's Rainforest Project, with Angela Merkel, Nicolas Sarkozy, Kevin Rudd, Silvio Berlusconi, Hillary Clinton and others.An effective example of constructive 'interference' was his appearance in person to experience the floods in Somerset, south-west England, in 2014. Politicians soon followed in his footsteps, and £140 million was granted to aid the damage.His tentacles stretch across the Commonwealth and into countries such as Romania. In Canada there is a well-sponsored organisation, Prince's Charities Canada, that noted that in 2012 Canadians got first-hand experience of seeing what four decades of charitable work had achieved.
Prince Charles often feels he has pulled a short straw in life. His mother, the Queen, will be a hard act to follow. His son, Prince William, is popular, and every appearance of young Prince George [and now Princess Charlotte] is welcomed with gooey-eyed delight. Prince Charles is held in high esteem by many who have worked with him on his projects. He is a man of taste and culture, and his reign might prove most interesting. His potential may have a fascinating late-life flowering. It is extremely unlikely that Prince Charles will behave as 'King Charles III' in the recent West End production — forced to abdicate for being too political and refusing to sanction legislation passed by parliament. He is well aware of the constitutional restraints placed on a monarch. For a long time he has realised that his principal contribution to this country is as Prince of Wales.
Originally published in Issue 41 of The Rake. Subscribe here to read the full story.